JOIN OUR WHITE LABEL AGENCY PARTNER PROGRAM
Our White Label Paid Advertising Partner Program is designed to help agencies tap into the market for PPC services when they can't do it in-house or want to scale their current offerings.
The Partner Program includes all the tools and resources that agency teams need to manage, pitch, and sell PPC. Our Partner Portal, tracking tools, reporting features, and PPC Sales Enablement resources work together to form the PPC and SEO solution your team needs.
THIS IS HOW OUR WHITE LABEL PPC SERVICES HELP YOU SUCCEED
A Team of Experts at Your Disposal
Your complete White Label Marketing team includes a Digital Marketing Manager, Digital Marketing Strategist, Tracking & Web Specialists, and a Strategic Account Manager.
These experts complement your own team to achieve PPC and SEO results for your clients and exponentially grow your portfolio.
Simple and Efficient White Label PPC Tools
We built our own White Label SEO & PPC tools to address management and sales obstacles in the easiest ways possible.
When you choose our White Label agency as your PPC partner, you gain access to a user-friendly Partner Portal for effective communication between your agency and ours, and a Digital Marketing Reporting Tool with on-the-spot metrics and recommendations on the next steps.
Exponential Growth With PPC Sales Enablement Resources
PPC can get tricky. If you don't have enough experience in the field, convincing someone to add PPC to their marketing campaign can be difficult.
Our White Label SEO and PPC sales enablement resources give you everything you need to pitch, sell, and grow your SEM services with account audits, ready-to-pitch proposals, one-on-one sales consultations with experts, and a full-blown sales and marketing collateral library.
Engage Across Networks
Our White Label Marketing team has managed 8,000+ advertiser accounts and more than 100M in media spend on Google, Microsoft, and Facebook. Our industry expertise leads your clients across Google Ads, Microsoft Ads, and Facebook platforms with our award-winning pay-per-click management.
Place ads across networks to connect with your clients' target audiences. Our bilingual White Label marketing specialists will help your clients take every campaign to the next level.
Google ads
Search Campaigns
Display Campaigns
Video Campaigns
Shopping Campaigns
Local Campaigns
Smart Campaigns
Access Pricing
Microsoft ads
Expanded Text Ads
Dynamic Search Ads
Product Ads
Microsoft Audience Ads
Microsoft Advertising in Bing Smart Search
Responsive Search Ads
Access Pricing
FACEBOOK ads
Awareness Campaigns
Consideration Campaigns
Conversion Campaigns
Catalog Sales Campaigns
App Downloads Campaigns
Access Pricing
Our PPC Blueprint & Methodology
Our PPC management services for agencies are rooted in a detailed blueprint and methodology, and at the heart of our success is an approach honed over 10 years of experience.
This strong foundation offers top-quality services at an effective price on the Google, Microsoft, and Facebook networks.
Account Audit
Account Audit
Market Research
Market Research
Campaign Building
Campaign Building
Expansion
Reporting
Optimization & Testing
Furniture Marketing Group's
Success With White Label PPC Services
The Furniture Marketing Group (FMG), a buying group made up of independent retail furniture dealers throughout North America, wanted to offer paid advertising services to their members. Our White Label Marketing team's priority was to drive relevant traffic at the lowest CPC and generate revenue.
How We Did It
Launched search and shopping campaigns on both Microsoft Advertising and Google Ads
Used automated bidding strategies to maximize conversions and ROAS
Segmented campaigns by brands to have a higher control on spend
Conversion rate
increased by
44%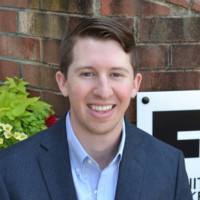 "All the different products and assets that are provided through White Shark were something that we found extremely valuable. The team was probably the thing that sold us to it the most. Those are the things that made us see that we made a great decision."
Michael Herschel IV | FMG