[display-name-category]
[post_author]
[wtr-time]
Have you thought about expanding your PPC efforts into new countries but don't know where to begin or what it entails? Then this blog is for you! We'll touch base on how to spot these international digital marketing opportunities, analyze barriers and prepare your business for this change.
So if you are a complete online player, meaning your business can offer its product or services fully online and is not restricted to any country, state, or city, the first thing you need to do is research! Leveraging qualitative research and quantitative analysis is the foundation of any successful strategy.
Identify Your Goal
Everything starts with a goal. Start by asking yourself:
What are your business objectives for the next few years?
What opportunities do you see internationally?
What barriers do you see internationally?
This will help you understand which information/metrics are important to make decisions while performing your research and the type of strategy you need to implement to achieve said goal.
Spot the Opportunities
Now that you have identified your goal and are clear of the opportunities an international expansion can bring you, let's identify new markets that have the potential for an international digital marketing strategy.
You want to prioritize markets where opportunities lie; therefore, you can review your existing advertising data for international traffic as a starting point. With Google Analytics Location Report, you can check where international traffic is coming from. Is it coming from North America or Europe, perhaps? Additionally, you can use Google Ads (User Location) Report.
We would also recommend reviewing your language report to understand the predominant language users speak. This will help you determine later if you have the capability to localize your ads. Additional languages within the same location can be an easy opportunity to expand—for example, the Spanish-speaking market in the United States.
Understand the Market
How many potential markets have you spotted based on your current data? If there is at least one opportunity, it's time to take the research further.
Demand & Trends
Analyzing the existing demand and trends for your products or service in the potential markets is key to understanding if there is a real international digital marketing growth opportunity. Performing this analysis will also help you filter markets and start prioritizing those where opportunities lie. You can use tools like:
Once you have collected all data, you can create a simple table to compare performance and ask yourself, where do we see the highest search demand for your category and better costs? (Investment vs. Market Size). Ideally, you want to prioritize countries with high demand and top performance.
Consumers
When expanding its restaurant chain to India, McDonald's customized its menu according to the religious preferences and tastes of Indian customers. For example, pork and beef items are strictly prohibited in the Indian franchises because of religious factors, as 81% of Indians do not eat beef or pork. The meats used in the Indian franchises include chicken, fish, and vegetable-made products like Aloo patties and McVeggie. Along with that, McDonald's also added local spices liked by Indians to some products and even created customized sandwiches without eggs, as many communities in India do not eat eggs. But why would Mcdonald's invest in all these changes to enter a new market?
Well, Mcdonald's knows that the key to success is to know your customers. The company carefully studied Indian culture and preferences to re-engineer a menu that could cater to these new customers and guarantee sales and long-term success, something you should also consider when developing your international digital marketing tactic. Assuming clients in other countries have similar preferences or will respond like the American customer is a risky gamble.
According to Google, 82% of consumers are more likely to buy if the promotional material is in their language.
Studying your customers' preferences, culture, and conversion journey will help you better understand how you can prepare and cater to a new market so your product or service can be attractive and trustworthy.
As a tip, you can start by researching information about the consumers in the markets you previously spotted from the following sources:
Competitors
Researching and studying if your current competitors have an international presence is equally essential as researching new local competitors. There is fierce competition out there, and you have to be ready to stand out.
You can start by using tools like Google Location Changer or Microsoft Ads Preview to quickly identify competitors in the area your want to expand to; afterwards, we suggest you take note of the following:
Understand Their Offering

Explore if they have a localized website for this new market, for example, a website in Spanish for the Latam market.
Analyze what type of products or services they offer to this audience. Are they offering the same products? Have they made adjustments, and if so, why?

Analyze Their PPC Strategy

Research which advertising platform they are investing in. Are they only advertising on Google, or are they also leveraging Microsoft Ads and Social Media in these new countries? This will help you understand if they are implementing an omnichannel strategy and what type of campaign types you could implement.
Understand what type of keywords your competitors are bidding on. So you can target relevant, high-intent keywords and structure your campaigns into logical, relevant ad groups.
Review their ads and content. Identify if they are localizing their ads as well, analyze how they are communicating with the audience, and also if they are offering any discounts or special promotions like free delivery.

Don't Forget the Customer Experience

Make sure to review the customer experience on the website; in the case of a product, the entire checkout experience, from placing a product in a cart to payment, to spot areas of opportunities. According to Microsoft, 61% of global customers have switched brands due to a poor customer experience.
You can also check out this video for additional insights on using your competitor names as keywords to attract new customers.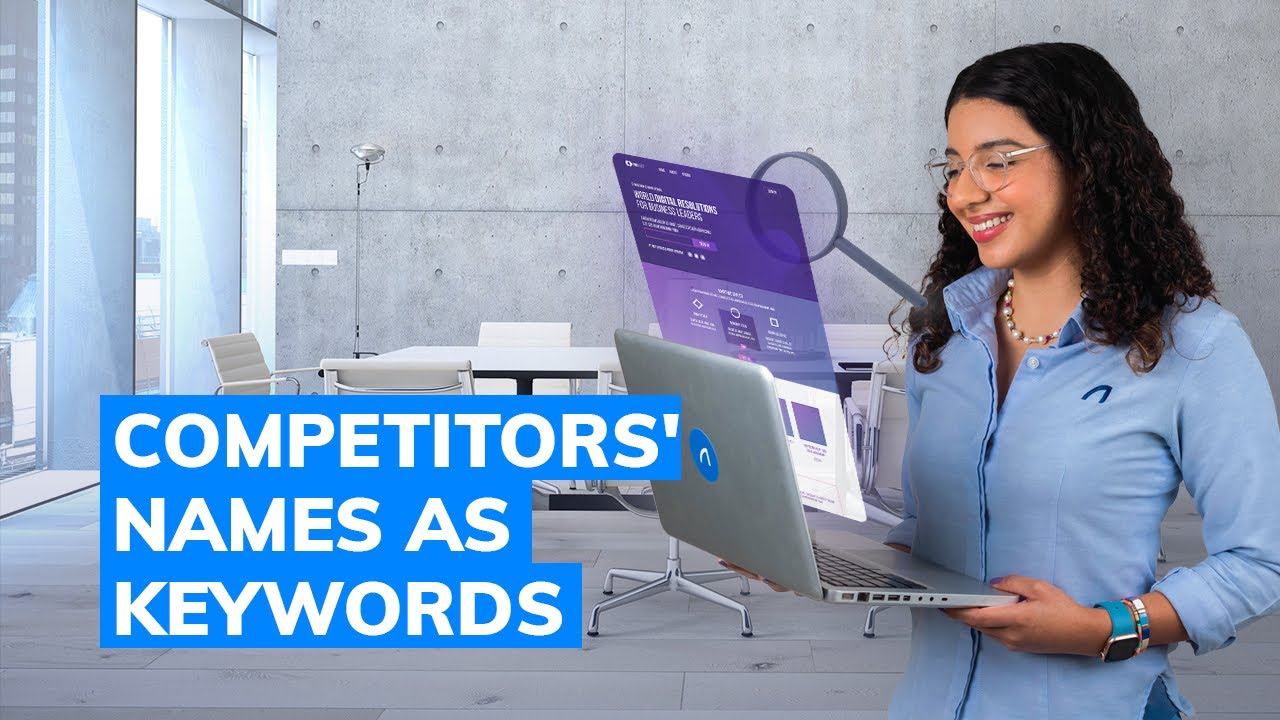 The Time To Plan and Prepare Has Arrived
At the beginning of this blog, we asked you to visualize what barriers you see internationally. Well, that information is going to help you plan and prepare. Before launching an international digital marketing strategy, some steps must be followed to ensure your business can cater to this new market.
There are four major areas you should prepare first if you want to implement an international digital marketing strategy focused on growth:
Localization: An essential component for the success of your digital marketing strategy is that you can customize your product and marketing communication to those markets you want to expand to, so you can reach international users in their native language. Why does it matter? The world is multilingual, and 72% of consumers spend most of their time on websites in their language.
International Payment: According to Google, 67% of online shoppers abandon carts because a site does not support local payment methods. You must create a frictionless & localized purchase process across devices. Failing to optimize your website could cause missed revenue. Keep in mind security factors are essential for users.
Logistics: Identifying the right distribution strategy for a new market can help you meet consumers' expectations. 56% of those abandoning an online shopping cart did so because the delivery options were too expensive. Free delivery, fast delivery timelines & return info (free & simple) must be communicated. The right international logistics strategy will improve brand perception, impact repeat business, and increase the lifetime value of customers.
Delightful Customer Experience: An optimal CX strategy is key to influencing purchase behaviors and driving revenue by winning loyal customers through care at every step of the purchase funnel. Failing to optimize your website for a seamless customer experience could cause significant conversion and revenue implications. What you should have on your website for an enhanced experience is customer support by phone, email, and a FAQ support section.
Be mindful of the following stats!

70% of buying experiences are based on how a customer feels are treated. (Mckinsey)
51% of customers will never do business with the same company after one negative experience (Newvoicemedia.com).
Take a look at some examples of the points mentioned above:
Expanding your PPC efforts takes research and planning for success. So let's recap and make sure to:
Have a clear goal in mind when expanding your business advertising internationally.
Perform good market research to understand the market and potential barriers and spot real expansion opportunities within your capabilities.
Have the knowledge to plan and prepare your business for this change.
If you have experienced challenges understanding the international market, we are here to help! Whether it's performing digital marketing research, selecting the right channel or campaign types to start your international efforts, or launching your first international digital marketing campaign, don't hesitate to reach out.