[display-name-category]
[post_author]
[wtr-time]
Any modern digital marketing strategy needs to ensure that the online shopping experience is seamless. The most successful strategies know how to focus on every step of the client journey to create an online buying experience that takes a consumer from start to finish line, and beyond.
Additionally the experience should also include those non-converting audiences that may eventually convert through remarketing.
Read on to find out why an omnichannel marketing can help you achieve the best results with your clients and their PPC strategy.
Why Omni-Channel Marketing?
An omni-channel approach allows you to customize a user's journey by creating a unique experience and combining multiple channels such as web content, email marketing, social media, and PPC. It takes prospects by hand through every step of online research and shopping.
When you use omnichannel marketing, your priority should be to keep brands top of mind by creating an innovative experience thats consistent with the audience's daily digital activities.
A Game Plan for PPC
Enhancing a PPC strategy that involves omnichannel will target multiple pay-per-click platforms to cast a wider net to gain larger audiences and increase conversion rate.
When executing a PPC strategy with omnichannel marketing, you create unique ad experiences across numerous marketing platforms and attach them to a specific stage in the client journey so you can see the best results over time.
Why Not Multi-Channel Marketing?
While multi-channel advertising strategies are still fairly common, they fail to create an interconnected experience between marketing platforms for the client, so they provide a common or below-average experience for any buyer on their online shopping journey.
Omnichannel marketing creates a personalized and rather unexpected experience as consumers move through the buying cycle, which yields a higher conversion and repeat customer rate.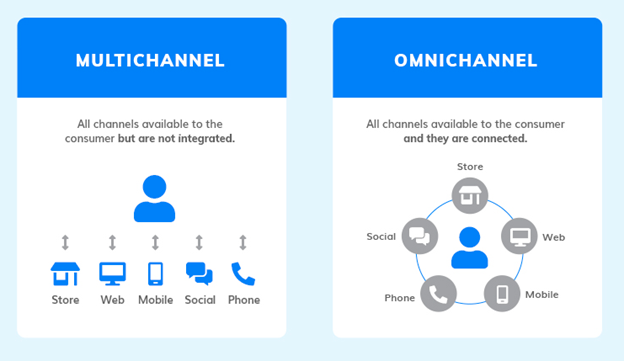 Cross-Platform Reach
The global pandemic has made omni-channel marketing more important than ever for all businesses that want to develop an online presence.
Establishing owned media alone is not enough and will not keep a business afloat if all the different platforms their audiences interact with go ignored. Paid and organic advertising is where efforts with owned media come to life to make online businesses competitive.
By working a mix of channels, it's easier to increase a brand's visibility and ultimately boost advertising to higher reach and achieve ROI goals.
Not Taking Advantage of Omni-Channel
Many businesses fail to reach their client acquisition and ROI goals not because they aren't investing in their marketing strategies but because they only allocate budget towards select channels rather than on all channels through which audiences perform searches.
The average client journey has a minimum of seven interactions with a brand. You may have heard of it as the marketing rule of 7. The rule encompasses the fact that it takes more than one channel to engage a buyer in a purchase.
It is not wise to settle on a single attribution model because audience behavior shifts, and with it will businesses' marketing efforts. Approaching the client journey with a perspective beyond its standard cycle will help you reach whole new markets.
The Big Challenge for Advertisers
Analyzing and measuring the results is the biggest challenge for omnichannel marketing.
It's only logical that the more channels you advertise through, the trickier it becomes to understand audience behavior.
Gaining access to every piece of data from online behavior and marketing efforts is crucial to building a personalized tactic at every touchpoint of the client journey. Measuring data is a key stepping stone between an omnichannel strategy meeting objectives and growing a business online.
Channel Attribution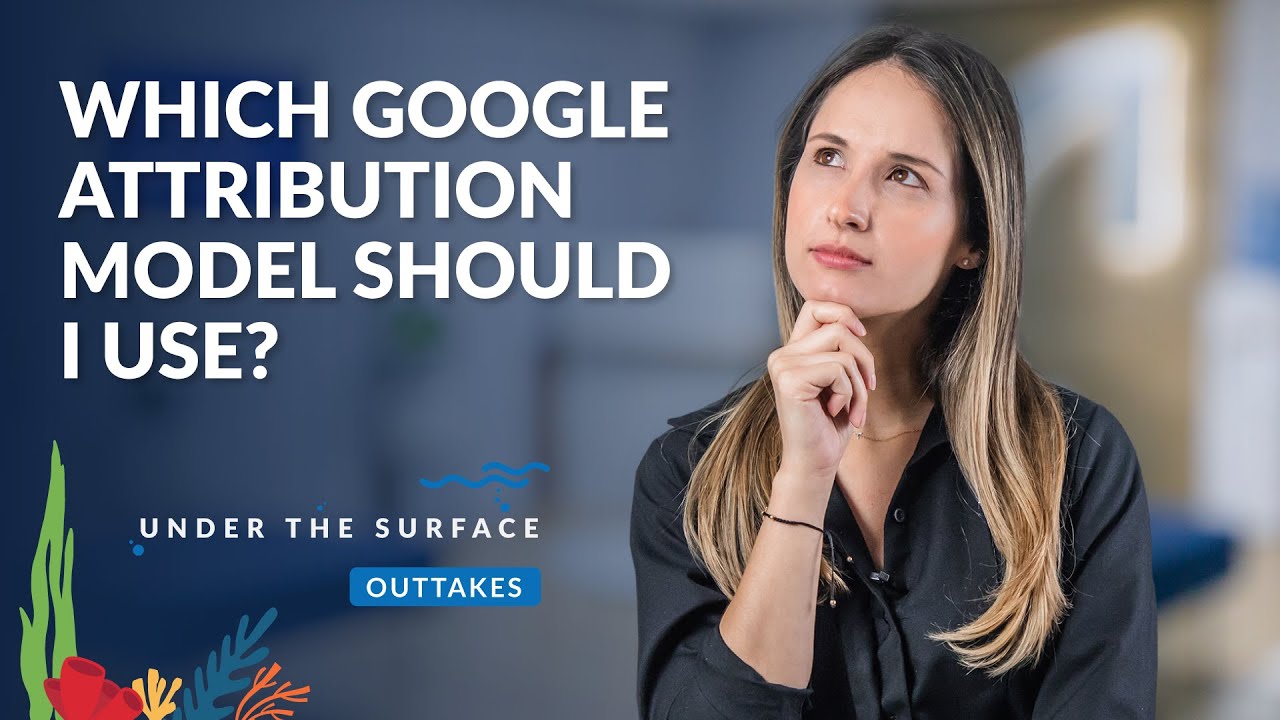 Determining which channel played a role in a sale can help you understand how effective each channel is and find better strategies that can fulfill business goals.
Think with Google states that 72% of marketers feel that marketing attribution leads to better budget allocations. Therefore, an enhanced channel attribution strategy will deliver a better ROI.
Measure the Experience
For accuracy, always evaluate the impact of changes in strategy and optimization actions to determine whether the focus on client experience resulted in the desired outcome.
Methods of tracking results:
Surveys
Interviews
Service/product reviews
Closely following your audience's path to purchase can give you valuable insight to tweak necessary strategies to ensure each user has a unique experience and a higher chance of a prolonged lifetime value, including brand loyalty and referrals.
Time To Get Started With Omni-Channel Marketing
Getting to know prospects and clients to determine how they value different channels allows you to adjust marketing techniques to provide a better online experience.
An omnichannel approach to the client journey and PPC strategy, along with data-driven channel attribution can help a business become more knowledge about customer behaviors and interests at every stage.
Our platform and reporting tools consider every moving piece when it comes to digital marketing strategies. Hear it from our experts and see how your agency can enhance its competence in managing PPC, SEO and Social Media advertising.