It's a given that technology is changing the way people interact online, especially search engines. To put this into perspective, Statista's research suggests that 4.2 billion voice assistants like Alexa, Siri, Google Assistant, and Cortana are in use as of 2023 and will reach 8.4 billion by 2024.
Here are questions you may be asking yourself:
How do you make sure your site is ready for this shift? 
How do you optimize your content for voice search and rank higher on the results page? 
Your business has many opportunities to engage with voice assistant users trying to find services and products they need online; all you need is a reliable SEO strategy to do so.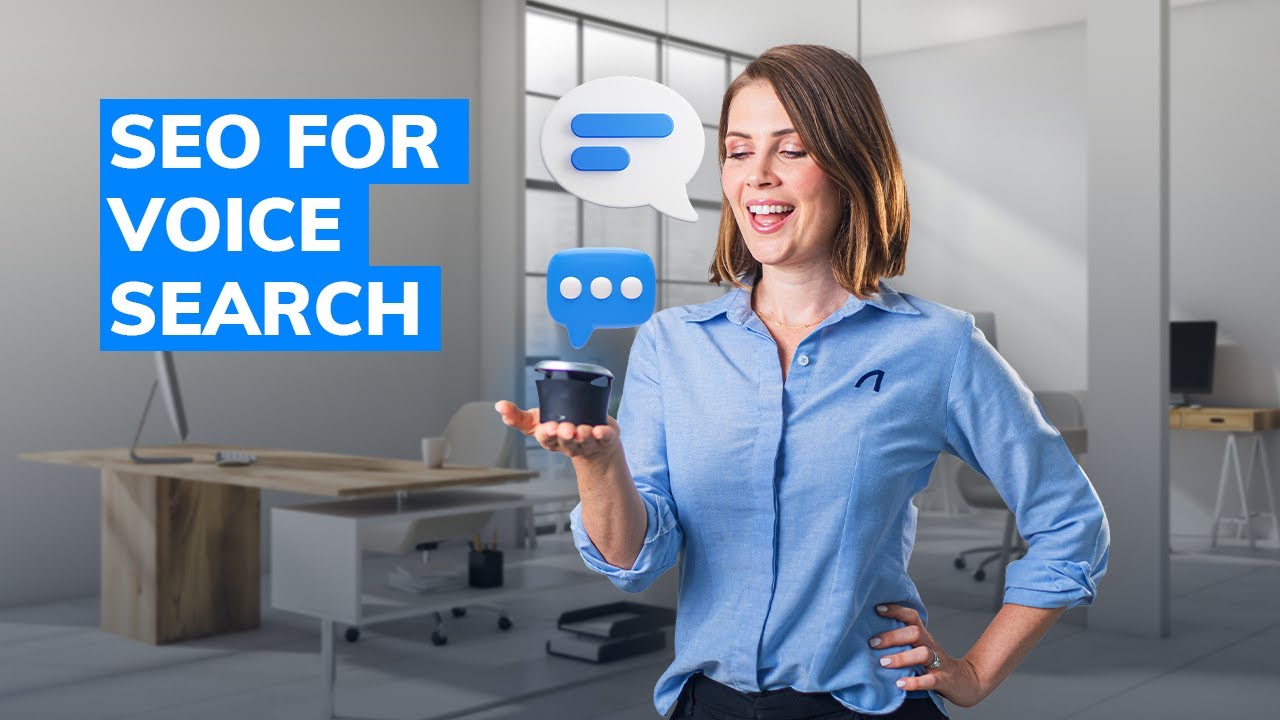 How Do You Perform Voice Search Optimization?
Putting a plan together to optimize your content for voice search is easier said than done; there are many moving pieces toward fine-tuning an SEO strategy in your marketing plan.
Use this as a guideline when performing voice search optimization:
1. Let Your Content Match User Conversation
Voice search users tend to use more casual and natural language than text search users. They also revert to asking questions rather than typing keywords. 
For example, instead of typing "best barber near me," they might say, "Where can I get a good haircut around here?" or "What's the best barber shop near me?" 
Therefore, you need to use natural language and conversational tone in your content and answer your potential customers' questions. 
Pro-tip: Use tools like AnswerThePublic or SEMrush to find out what questions people are asking related to your niche or industry.
2. Use Long-Tail Keywords and Phrases
For starters, long-tail keywords are more specific and less competitive than short-tail keywords a definitive plus for your marketing budget. They also match the way voice search users perform a query. 
Let me put it into context, instead of using a short-tail keyword like "flowers", you might want to use a long-tail keyword like "fall flower bouquets". Long-tail keywords help you rank higher for voice search queries, as well as drive more qualified traffic and conversions to your site. 
Pro-tip: Ubersuggest or Moz Keyword Explorer are excellent free tools to find long-tail keywords related to your topics.
3. Have FAQ Pages & Post Blogs With Frequency 
FAQ pages, and blog posts are great ways to provide valuable information and answers to your audience's inquiries. They also feed your rank status for voice search queries, as they often match the format and intent of voice search users. 
So if someone asks Spotify, "How do I create different playlists?", they might find your FAQ page or blog post that answers that question. You can optimize your content for these pages based on the questions your customers frequently ask, or common queries your audiences perform.
4. Local Search Optimization 
Local search is a huge part of voice search, as many users are looking for local businesses or services near them. 
Google says that 76% of people who search for something nearby on their smartphone visit a related business within a day, and 28% of those searches result in a purchase. 
Therefore, it's inarguable that you need to optimize your content for local search to attract more local customers and increase sales.
How do you optimize your content for local search?
Tip: Encourage customers to leave reviews on Google, Yelp, Facebook, etc.
5. Does Your Content Speak to Mobile? 
Voice search is primarily used from our phones, marked by convenience and accessibility. So, the priority to optimize your content and site for mobile devices is not an option but a requirement in your SEO strategy if you want to provide a fast and user-friendly experience for your voice search users. 
How do you optimize your site and content for mobile?
Use a responsive design that adapts to screen size.
A fast and reliable web hosting service for fast site loading.
Compress and optimize images and videos to reduce file size and loading time.
Minify and cache your code to eliminate unnecessary characters and improve speed.
Testing and improving your mobile-friendliness 
Tip: Tools like Google's Mobile-Friendly Test or PageSpeed Insights are your best friends.
It's Time to Enhance Your SEO Strategy
Voice search optimization is not a one-time thing. It's an ongoing process that requires constant monitoring and updating. You must keep up with the latest trends and technologies and provide the best possible experience for your voice search users. See how professional SEO management can help your business engage more deeply with audiences.