[display-name-category]
[post_author]
[wtr-time]
Did you know that the US is the leading country with the highest average e-commerce revenue per shopper?
Ecommerce retail purchases continue to rise every year as more buyers adopt online shopping, so if you are not taking advantage of this evolution in the retail world, now is the best time to do it.
Online shopping has grown exponentially due to the pandemic, the latest technological advancements, and the accessibility to purchase anything you need without leaving home.
As a matter of fact, 25% of Americans shop online at least once per month. And this is on a regular basis; if we talk about the holidays, these numbers go haywire. Just to give you an idea, in 2018, 174 million Americans shopped online, spending an average of $335.
Nowadays, acquiring an online store is a must for every retailer. If you are ready to make your business grow through online shopping campaigns, make sure to understand how the landscape is changing and which are the latest trends.
1. Customers Find Omnichannel Shopping More Convenient
Omnichannel marketing refers to the integration of online and offline touchpoints as consumers move down in the sales funnel. What makes this strategy so valuable is that not only does it focus on different channels but also combines efforts so that goals for your business are closer to reach.
And this is the convenience that consumers are now looking for. Let's put it this way, you can offer your product in-store, online, or through an app, but you can unify your marketing efforts to make the purchasing process more convenient and flexible.
For example,
In 2021, 53% of American online shoppers said they first check online if the product they need is available, so then they can actually go to the store to buy it.
This is just one of all the things you can implement through a seamless omnichannel strategy. Just make sure to connect all your channels so you can take customer experience to the next level.
2. Shopping Season Is Kicking Off Before Expected
The holiday season is the most profitable time of the year. In 2021, this season had a 14.1% year-over-year revenue growth and a record $886.7 billion in sales. But you might already know all this. Here the valuable fact that you need to keep an eye on is that,
Consumers are starting to shop for the holidays much earlier to avoid items being out of stock and that they arrive on-time!
According to Google's insights, consumers are starting to do holiday shopping in the summer. If you are planning to launch an online marketing strategy for the holiday season, you need to do it asap. Marketing is all about being in the right place at the right time, so ensure that you are ready when early shoppers start looking for holiday offers.
3. Online Window Shopping Is Skyrocketing
Whether a person is ready to buy or not, you can use window shopping to your advantage since it helps you to keep your audience informed about your latest products and offers in general.
And guess what?!
38% of shoppers use Google to find out about new products.
With this and the previous trends in mind, you need to stay two steps ahead of your competition by ensuring that you launch your holiday campaigns with anticipation and maximize the visibility of your offers through a well-structured online shopping strategy.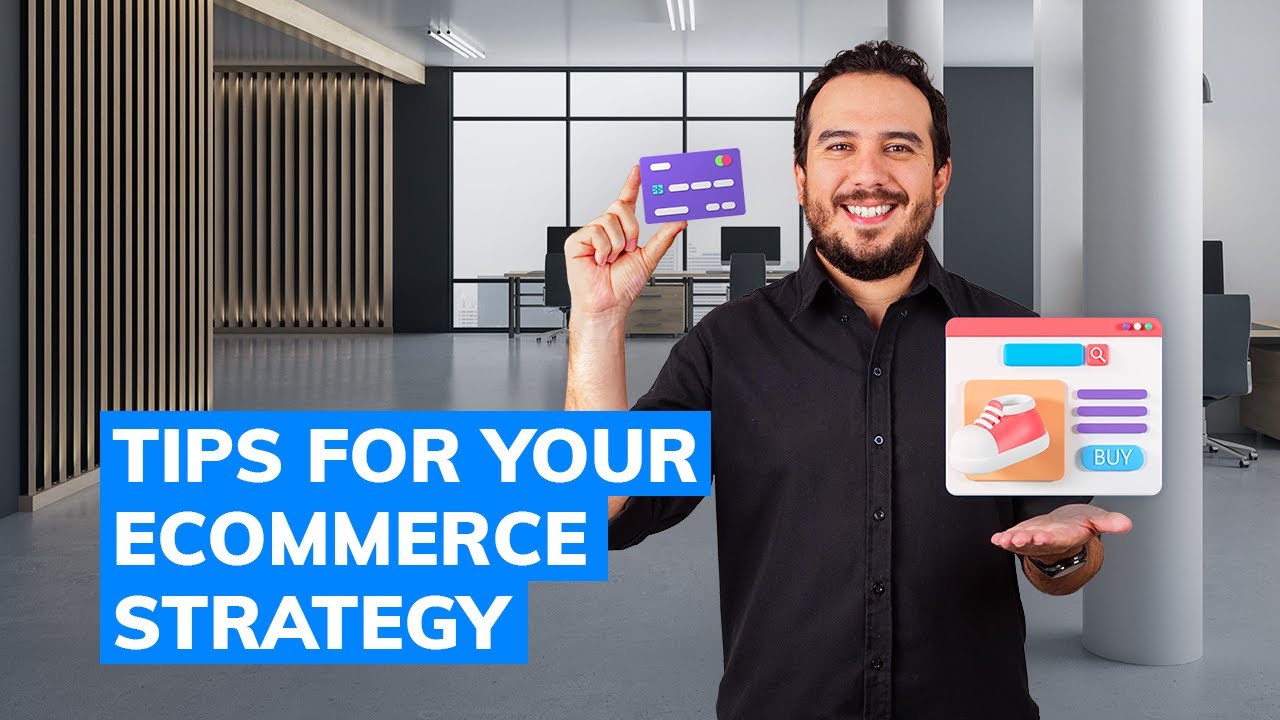 Latest Protips for Your Online Shopping Campaigns
Ensure your website is mobile-friendly. You wouldn't want to miss out on the massive volume of mobile searches.
Do not forget about automation. Smart shopping campaigns can quickly help you reach your goals.
Your content is crucial, so make sure your ads are empathetic and compelling enough to connect with your audiences.
Highlight your offers for the holidays and include relevant information, like prices, shipping, and expiration.
Be specific about all the options available to purchase with, whether it is curbside pick up, in-store, or online; omnichannel focuses on many channels and makes the difference in the experience you offer.
Get Ready For Online Shopping Season
The digital marketing landscape is constantly changing. Whether it's competition, technology, or other external factors, you will always have to adapt to every new challenge while marketing online.
Thanks to AI and Machine learning it is very easy to get accurate insights related to consumers' behaviors and trends. The key to your success is not only being on top of all these updates and trends but processing this data and using it to create innovative and customized strategies to stay on top of your competitors.
When it comes to digital marketing and online shopping, the more prepared and informed you are, the better. By subscribing to our blog, you can easily access the latest trends and news in this growing industry just by subscribing to our blog.