[display-name-category]
[post_author]
A good landing page can say a lot about your business and influence the right traffic that you want to attract to it. In this blog, we'll be taking a look at the essentials you need to include in your Home Services landing page to increase traffic and qualified leads coming your way.
Before we get into the nitty-gritty of what you should include in your Home Services marketing landing page, let's assess the reasons why it's important to optimize it.
The Importance of a Good Home Services Landing Page
At this point, you must be wondering what the big deal is with landing pages for your home service business. Well, landing pages are a great way to keep your target audience engaged. Landing pages are the first impression potential customer experiences when they first visit your website after clicking an ad they discovered through your PPC advertising.
Landing pages are like the book covers for your business and people will judge it based on its content. Knowing this, you want to have relevant content for people browsing your landing page to keep them engaged based on what they initially searched for that got them to visit your website.
Furthermore, a landing page for home services marketing will rank higher in the search results page if it matches users' search queries. All in all, many things come into play to establish an attractive landing page; and it's significant to point out that it also affects how users view your business from the get-go.
Now, let's dive into the five essentials of a successful home services marketing landing page.
1. Be Bold and Creative With the Main Headline
One of the first things users will read when they first visit your landing page will be the headline. The main pillar of a good landing page is to keep your headline as attractive and relevant as possible. Writing a headline that captures your business's essence that users will first read about your business is critical. Therefore, you must take into account the best way to approach a headline. Considering an SEO-friendly headline is a good way to start.
If you're interested in learning more about SEO and how to get long-term results for your home service business, check out our blog:
"The Small Business Owner Guide to SEO."
In addition to SEO guidelines, you must also ensure that your headline focuses on at least one USPs (unique selling proposition) that you want to highlight from your business; in doing so, you can attract other users that may consider hiring you for their home improvement projects. Landing page headlines can become one of the sole factors to determine your site's bounce rate and how long users are willing to spend on your site. Because of this, a headline needs to be as relevant and appealing as it can be for the target audience.
Feel free to check out our guide on building an SEO-friendly landing page. Read our blog: "How to Build an SEO-friendly Landing Page."
2. Say More With Visuals
It's a known fact that a picture is worth a thousand words, and you can say more with the images you select for your home services marketing landing page. Choosing relevant images for a landing page is a must to keep an audience engaged with the content you're displaying to them.
Landing pages should always include images that add value to the content while building brand awareness for your business. The goal is for users to continue exploring what your business offers. So, while you choose images for your home services landing page, guarantee relevance.
3. Collect Prospects' Information Easily With Contact Forms
This next home services marketing essential for your landing page may be obvious, but it is still worth pointing out. While setting up your landing page, always include a contact form where prospects can fill out their information for easier access to qualified leads.
Most often, people interested in leaving information for you to contact them, are very likely to convert and hire your business for their upcoming home improvement project.
Pro Tip: Ensure users interested in your business can easily locate the contact form by placing it above the fold of the landing page. The benefit of doing so is that users won't need to scroll to leave their information, increasing the chances of acquiring a lead.
4. Don't Just Use Your Words, Include Client Testimonials
An effective way to engage potential customers as they browse through your home services landing page is to add client testimonials to its content. Your business is more likely to build trust with clients if they can read what other people are saying about your business's services and experienced results.
It's always a good idea to have customer reviews as part of your business's strategy for your landing page's first impression.
For reference, here are some examples of client testimonials you can use on your home services landing page.
5. Move Website Visitors to Do Something
Your landing page should invite your audience to take action, and with that being said, the fifth essential thing you must have in your home services landing page is an appealing call-to-action (CTA). CTAs move website visitors to do something beyond just reading what your landing page says. Users should be driven to contact your business for a consultation about your services.
Earlier in this blog, we mentioned including contact forms in your landing page, and CTAs go hand in hand with it. A CTA needs to highlight urgency so that a user reaches out to your business to find out more about what your business offers. CTAs shouldn't be complicated; you must be as clear as water in asking potential customers to perform an action, whether through a call or a contact form submission.
Some examples of valid CTAs that you can implement in your landing page include: "Request a Consultation," "Get a Free Quote," or "Call Our Business."
Best Practices And Tips For Your Website
These are the five best practices that can improve your landing page for its optimal performance.
Have an SEO-friendly headline that captures the attention of new users.
Use relevant images that tie to the landing page content.
Make room for a contact form that falls above the top fold of the page.
Don't be shy about including previous customer satisfaction words on your business's landing page.
Have an engaging CTA that drives users to learn more about your business or contact you.
If you're interested in more SEO tips that you can apply to your website to gain more traffic in 2022, go ahead and watch our video: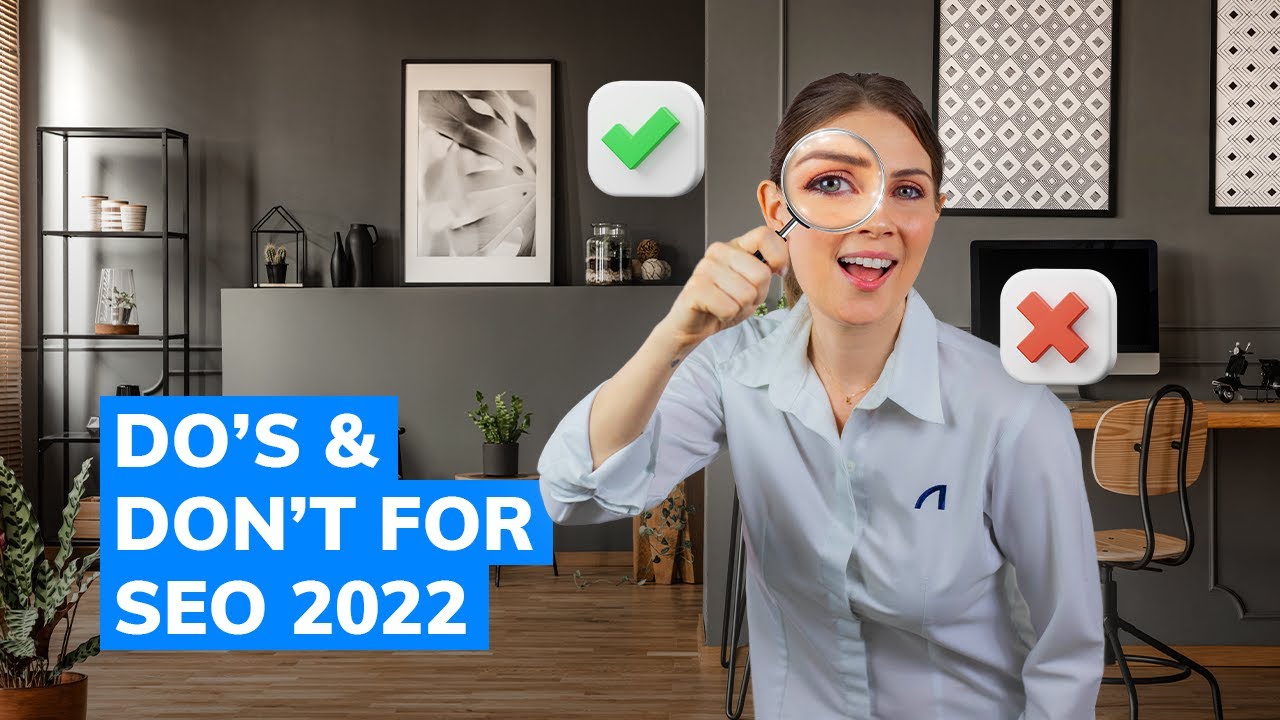 Elevate Your Home Services Marketing
Now that we've gone over the essentials to include in your home services marketing landing page, you're equipped to ensure it is optimized towards acquiring qualified leads. Learn all there is to know about your home services marketing strategy for your business by consulting with our experts.