[display-name-category]
[post_author]
[wtr-time]
Let's be honest! You do not want anybody messing around with your money. If you are investing in something, you want to know where your advertising budget is going and what you are getting in return. This is why digital marketing has become so relevant and rewarding for businesses all around the globe. As a realtor, you want something impactful that makes a difference in close rate, by ensuring ads are placed in front of the right audiences at the right time.
Digital Marketing Advantages
With digital marketing, you don't have to waste your resources looking for your customers. Statistically speaking, 76% of customers search for companies online before any physical interaction. You just need to make sure that you are advertising in the right place and that your ads appear at the right moment.
Some additional advantages that you can get from advertising your services in digital channels are:
Optimal budget utilization by ensuring that your ads are shown to someone who is only looking for your particular service.
Strategies and efforts can be customized to achieve different goals like gaining more online presence, creating brand engagement, or driving more conversions.
The return on your investment can be easily measured in a short period of time.
Ads can be displayed across multiple channels, allowing you to implement dynamic and attractive campaigns by using diverse formats like text, images, videos, and more.
Now you might wonder: Is pay-per-click a worthwhile investment for Real Estate advertising?
The answer is yes. But keep in mind that it does not matter how good you are at something if nobody can find you. So how users find you is one of the things that matters the most when it comes to digital marketing.
This is why our digital marketing experts highly recommend these highly efficient platforms for real estate companies and their advertising plans.
Google Ads
Don't let anyone trick you! If you are new to the digital marketing world, your starting point should always be Google Ads. This platform has the most extensive reach globally, which means that your business can reach an array of diverse audiences online. Google ads also allows you to run your ads on multiple networks like: Search Engine Results Pages, Google Apps, Gmail Apps, Display Network, Partner Websites, and Youtube.
Once you start running your ads through this platform, you will be able to connect with your audience in a glimpse of an eye. These interactions can result in calls, subscriptions, online sales, and more, depending on what type of conversions you are focused on. Through these conversions, you will see how your investment in PPC is actually helping your business succeed.
When it comes to a Real Estate advertising plan focused on generating new leads, there is no doubt that Google Ads should be your cornerstone platform. If you are looking to start with the basics, you can start with text ads by setting up your Search Campaign. Then you can add new campaigns like Display, in which you will have the opportunity to advertise your services through images, videos, commercials, and more. With display campaigns, you can focus on different marketing goals like generating brand awareness, boosting customer engagement, launching new services, and more.
Microsoft Advertising
If you want to enhance your Real Estate advertising reach, you can't forget Microsoft. This platform also has a substantial reach along with other benefits, for example:
By setting up a campaign in Microsoft, your ads will also be shown in other Search Engines like Yahoo and AOL.
Bing usually prioritizes paid ads to appear at the top of the page (even more than organic results), which increases the probability of your ads appearing in this optimal position.
There is usually less competition in Microsoft Ads which means that the costs are lower. With a lower CPC, the chances to convert are higher.
Microsoft has a strong focus on Voice Search, a technological aspect that shows potential growth.
Keep in mind that the forewarned is forearmed. This platform should not be underestimated. By including Microsoft Ads into your Real Estate advertising plan, you ensure that all your flanks are covered. Remember that being in the right place at the right time will make a real difference. Check out the video below to learn more about all the advantages you can get by advertising in Microsoft.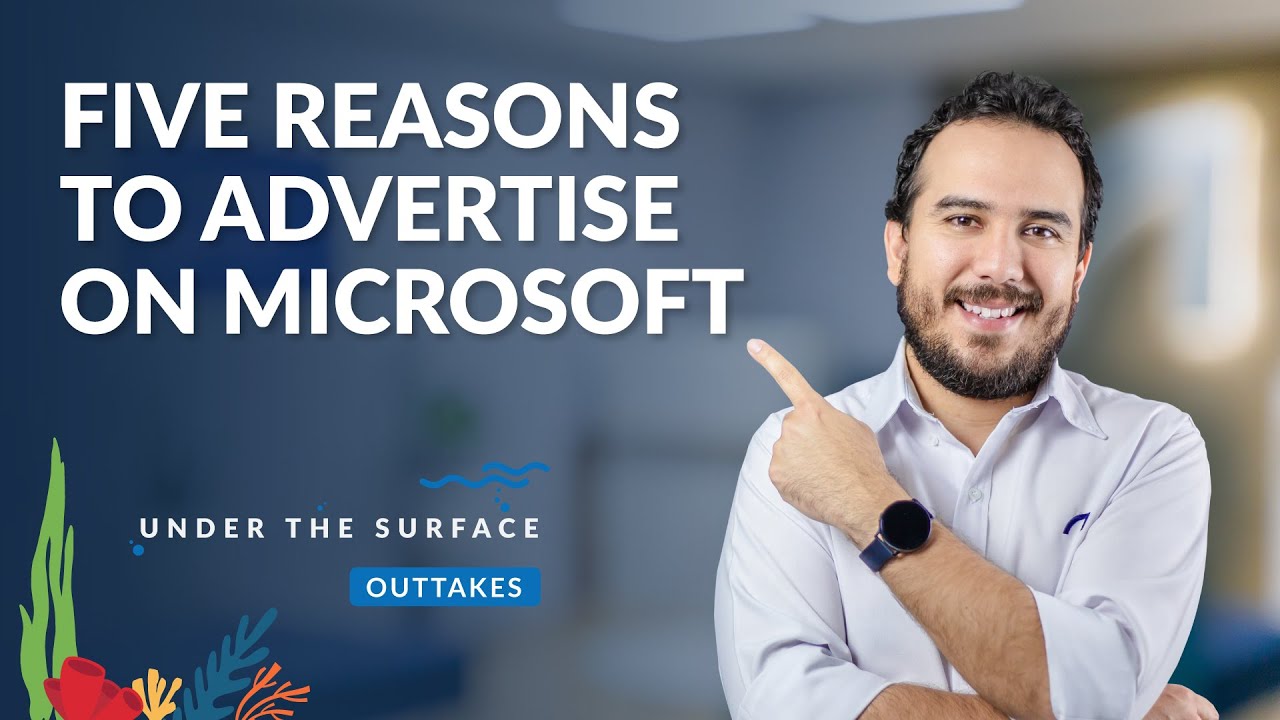 Social Media
One of the most fundamental pillars of every marketing strategy is the audience. This is why social media is so relevant. These platforms like Facebook and Instagram are the most accurate for audience segmentation because of the diversity of behaviors and interests.
In addition to accurate segmentation, social media also has a powerful and extensive reach, through which content can be displayed in diverse ways. By including a social media campaign in your Real Estate advertising plan, you can share varied content like Listings, Case Studies, Blogs, Success Stories, Videos, and more. These platforms support your marketing foundation to make sure you build a solid Real Estate advertising plan and can take your business to the next level.
Ready to Jump-Start Your Real Estate Advertising?
These game-changing platforms will support you to build a strong Real Estate advertising plan that will help target your goals. Whether you are aiming to acquire new customers, increase brand awareness or generate more customer engagement, PPC platforms are a great foundation to set.
Ensuring that you have a sturdy online presence on the right platforms is the first step to success; keep in mind that it's not just about being present online but ensuring that your content and strategies cater to specific audiences to get accurate results. Setting up Real Estate advertising campaigns and strategies by yourself can be challenging, but rest assured, you can always rely on digital marketing experts to guide you every step of the way.