The digital marketing landscape is ever-evolving, and technology has become crucial for these ongoing advancements. The martech industry was valued at over $121 billion in 2021, and the number of marketing technology solutions has increased from 150 in 2011 to over 8,000 in 2021.
Martech, or marketing technology, refers to the software and tools that organizations use to manage and optimize their marketing efforts. These solutions can include a wide range of tools, such as marketing automation software, email marketing platforms, analytics tools, social media management tools, and many more.
At this point, we can say with confidence that regardless of the nature of your business, it is a must to make smart use of technological tools in order to stay competitive.
As a leading digital marketing agency, we understand the importance of utilizing the right martech tools to stay competitive. In this article, we will be sharing our top 6 recommendations for the most relevant martech tools in 2023.
Optmyzr: The All-In-One PPC Advertising Management Solution for Streamlined Campaign Optimization
Marketing technology is crucial when it comes to paid advertising. In fact, a martech tool can greatly improve the efficiency and effectiveness of a pay-per-click (PPC) advertising campaign by streamlining repetitive tasks, reducing human error, and allowing for data-driven decision-making. For this purpose, you can't miss Optmyzr!
This is a comprehensive PPC advertising management platform designed to streamline and optimize large-scale campaigns across multiple platforms such as Google Ads, Microsoft Ads, and Amazon Ads.
With Optmyzr, marketers can generate custom bid rules, manage budgets, pause ads with errors, and gain insights into campaign performance through budget forecasts, quality scores, cause charts, and geo analysis. The platform also includes real-time data, interactive dashboards, and customizable reports with custom logos, charts, and metrics.
Improving SEO and PPC Campaigns with Semrush
This is the martech tool that will not only help you operate your PPC campaigns but also make the most out of your SEO efforts, Keep in mind that the best way to build a strong online presence is by combining paid with organic, and that's why this tool helps you with both!
Semrush is a digital marketing tool that was founded in 2008 by its current CEO, Oleg Shchegolev. It is a widely used SaaS platform with over 7 million users and is primarily utilized by marketers to enhance their SEO and PPC campaigns.
This software provides a comprehensive suite of SEM (search engine marketing) services, including keyword research, backlink analysis, SERP tracking, and website audit. These features allow users to optimize their websites for search engines and drive targeted traffic to their sites.
Unlocking the Potential of Your Website with Google Analytics
Well, we have mentioned a couple of independent martech tools, but we need to be fair and highlight the importance of this amazing software developed by the advertising giant "Google."
Google Analytics is a web-based tool that allows you to monitor and analyze your website's traffic and user behavior. It works by inserting a small piece of JavaScript tracking code on each page of your site. This code collects data about users' interactions with the page, including information about the browser, device, and source of the traffic. The collected data is sent to Google Analytics, processed, and stored in a database where it can't be altered.
You can customize how data is processed and create reports that provide insights into your website's performance.
CallTrackingMetrics: The Perfect Tool for Streamlining Communications and Improving Lead Generation
If you wish to track essential data, make more data-driven decisions, and enhance communication, you must try this one!
CallTrackingMetrics is a conversation analytics solution that provides marketers with data to make informed decisions. It offers a comprehensive set of contact center tools designed to streamline communications between marketing, sales, and customer service teams.
The platform helps to eliminate wait times and transfers by providing lead center teams with a range of tools, such as automated call routing, instant text follow-ups, and lead management features. This enables teams to capture and qualify more leads and improve lead-generation efforts.
Revolutionizing Customer Relationships with Salesforce
There is not much need to make a huge introduction for this one. This martech tool basically dominates the CRM field, and that's why we are devoted to it.
Salesforce is a customer relationship management (CRM) platform that is becoming a leading CRM in the industry, offering a range of services that allow businesses to engage with current and potential customers beyond a surface level by improving their connections.
This tool identifies top leads and provides suggested actions and next steps for customer acquisition. Salesforce is designed to keep customers satisfied and improve brand loyalty.
Unleashing the Power of Marketing Data with AdClicks
Last but not least, we have AdClicks!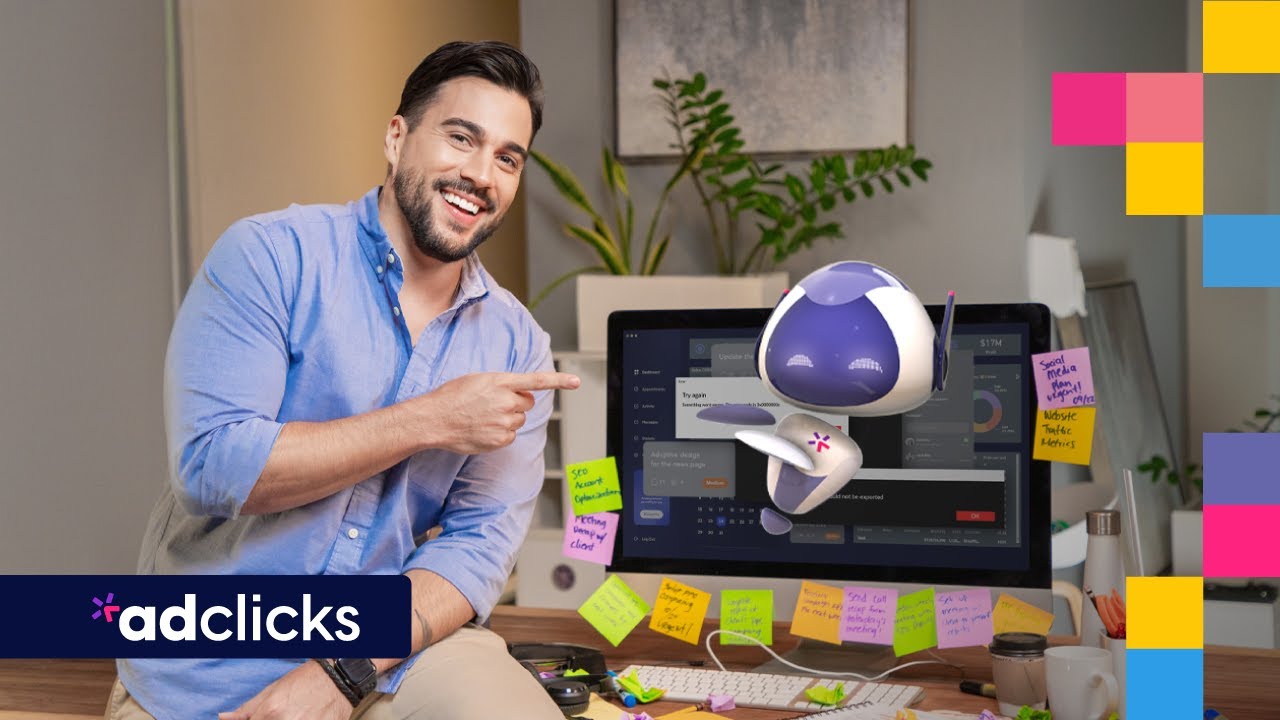 This is a tool designed for marketing professionals by marketing professionals. It offers real-time data access through easy, flexible download queues and scalable worker threads.
This platform also combines self-hosted data and on-demand requests and includes a validation process to ensure data consistency. AdClicks simplifies the process of report automation, white-label reporting, and persuasive narratives. Moreover, it centralizes marketing data from various sources, including PPC, SEO, Social, Call Tracking, and CRMs, in a user-friendly data analysis and presentation platform.
Closing Thoughts
It is important to have updated marketing tools as technology and consumer behavior constantly evolve, and having the latest tools helps businesses stay ahead of the competition. Up-to-date marketing tools provide access to current data, allowing for more informed and effective decision-making. They also offer new features and improved performance, making marketing processes more efficient and effective.
These top 6 recommendations provide a comprehensive suite of solutions for PPC & SEO management, website analysis, customer relationship management, sales optimization, and report automation. Choose the tools that best fit your needs, and start utilizing the full potential of martech in 2023.
For any doubts regarding digital marketing campaigns and the tactical use of Martech solutions, you are more than welcome to schedule a free consultation with one of our experts.