[display-name-category]
[post_author]
[wtr-time]
The pandemic has been a game-changer for how we currently live our lives, especially for business and marketing: numbers don't lie; we've all seen how digital marketing has become so vital for a business's success nowadays. The only question is how you make the most out of your digital marketing efforts and dollars.
The Microsoft Advertising platform represents 37% of the search share in the United States. And guess what? That percentage still has ways to go. Being the most effective platform for PPC advertising, reaching a diverse stream of audiences is readily accessible for your business.
Some might say that advertising with Google Ads is enough and, in some cases, might be accurate, but to maximize marketing efficiency, you might need to try different channels. Microsoft Ads, Facebook, Instagram, and Youtube, are something to try out, especially if you're trying to reach goals.
If you want to play it strategically, reach audiences with the highest purchasing power by spending less with the Microsoft Advertising platform. Let's dive deeper into all the advantages of using this unique platform.
Invest in a Platform With Strong Reach
As we mentioned before, the Microsoft Advertising platform has an extensive reach in the digital sphere. When you advertise through this platform, you gain a strong digital presence thanks to all the Microsoft advertising solutions, including its own search engine Microsoft Bing. Let's not forget about the search partners that play an essential role when it comes to advertising on Microsoft.
Moreover, keep in mind that the Microsoft network is not only potentialized by all the platforms and sites mentioned above but also by all the devices that are powered by Microsoft. To give you an idea, there are more than 1.3 billion Windows devices out there to leverage by using the Microsoft Advertising platform.
Focus on an Audience With High Purchasing Power
Did you know that people searching on the Microsoft Search Network spend more online than the average internet searcher by 41%?
This basically means that if you include the Microsoft Advertising platform in your strategy, you can get to an audience with strong purchasing power.
When building your PPC strategy, you need to make sure that you target an audience that will be interested in what your business offers and, most importantly, that they have the potential to become consumers.
The Microsoft Advertising platform has an audience with diverse purchasing power, so building a tailored strategy becomes even more accessible, especially if you're targeting conversions.
Spend Your Money Efficiently
When it comes to a digital marketing strategy, cost is one of the most critical aspects. We all want to get the most of our investment. With the Microsoft Advertising platform, you not only get the chance to reach an audience with a big pocket, but you can do it at a lower cost.
Boosting your PPC results by leveraging a lower CPC is a game-changer for your strategy that you don't want to miss. And if you are still hesitant about this, don't worry! We have proof of its effectiveness.
Microsoft Ads Helped Lower CPC by 24% While Enhancing Traffic
One of our clients owns a window replacement company. While working with us, this client experienced high CPC for window installation campaigns. Our experts advised our client to tackle this issue by switching over to the Microsoft Advertising platform.
Our team moved on with this strategy and applied the following actions:
Excluded branded keywords.
Added general keywords like "windows replacement" and "windows installation".
Implemented custom tracking codes for the Microsoft Advertising platform.
Expanded traffic and keywords based on search term queries.
After the first month, our team's efforts decreased the avg. CPC and brought relevant traffic to convert from 0 to 8 conversions during one of the trickiest seasons in the industry.
Ready to Make a Sure Bet & Increase in Your ROI?
Sometimes putting the eggs in the same basket that everyone else is using might not be the best solution for you. In order to strategically achieve your goals, you need to look at the bigger picture and play it smart. With the Microsoft Advertising platform, you can:
Target the right audience
Increase brand awareness
Get a lower CPC
Enhance traffic
And these are just some of the main advantages. Trying out this platform might be the game-changer for your digital marketing efforts.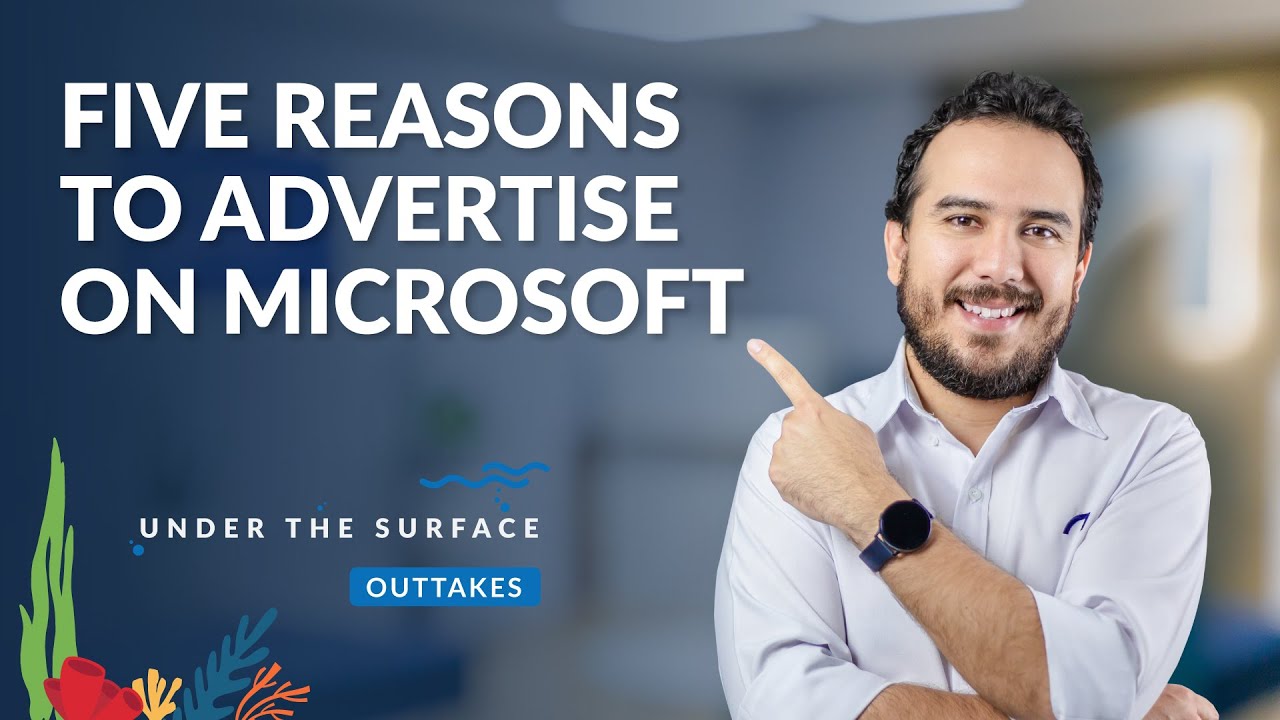 At White Shark Media, we have partners like Microsoft, which have helped us understand all the advantages of their advertising platform, and we have learned how to use it to its maximum. If you are eager to learn more about the Microsoft Advertising platform and the most effective PPC strategies, subscribe to our digital marketing blog.