[display-name-category]
[post_author]
You are not exhausting all PPC marketing strategies online as you may think you are. Google search network alone cannot provide you with niche audience segments nor benefit you in the unique ways that Microsoft Audience Network (MSAN) can work for your business.
By incorporating the audience network and your search network marketing strategy, you have the chance to become more competitive than ever in PPC advertising; the results would speak for themselves.
Let's go over Microsoft Audience Network and what it has in store for your business goals.
Search Network vs. Audience Network
All these different networks are available to you through PPC marketing, yet what does it all mean, especially to the marketing dollars you invest in your efforts?
Putting it in a simple understanding:
Search engine marketing: focuses on showing the best ad for a search query
Audience marketing: focuses on delivering the best ad for the user
Audience marketing allows you to reach people at the right moment in the right place on any device.
What's So Unique About MSAN?
Microsoft Audience Network includes placements such as Microsoft Outlook, Edge, MSN, other premium sites like CBS Sports, Everyday Health, The Atlantic, Reuters, and many more.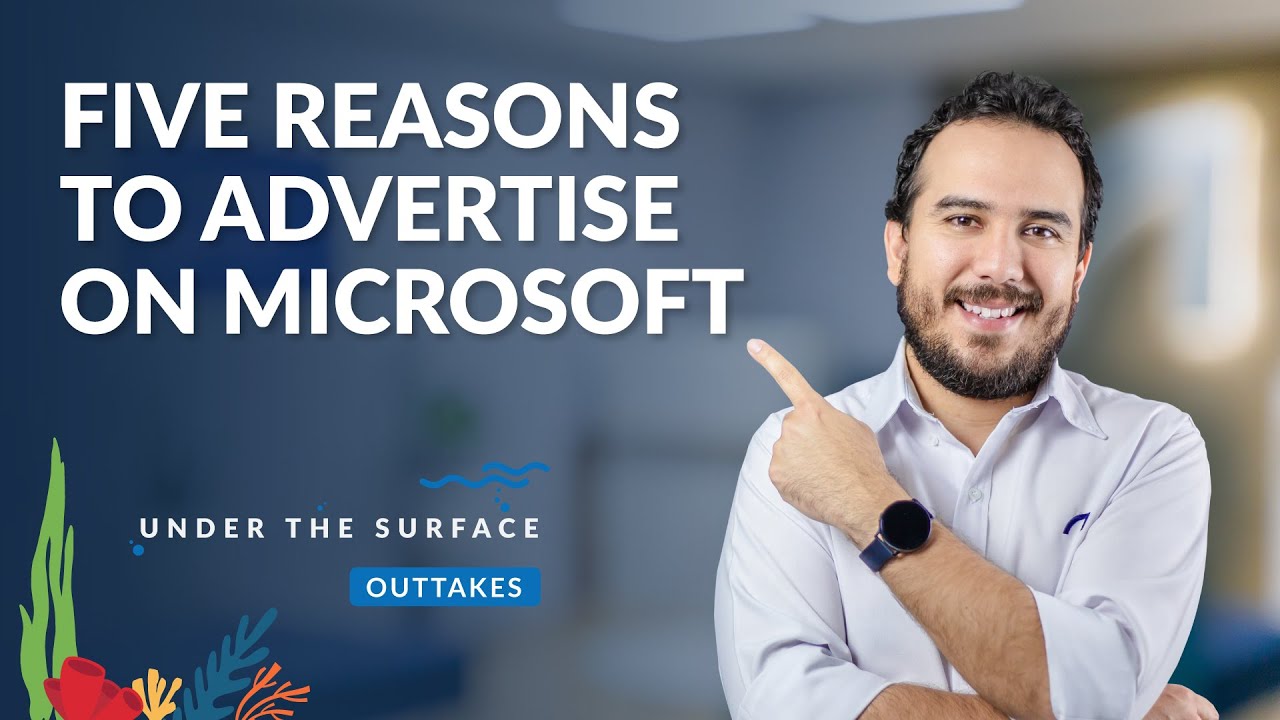 +20 Billion daily signals power MSAN with first-party data unique to Microsoft Advertising. They include search intent from Microsoft Bing, browser data from Microsoft Edge, and LinkedIn audiences to get your business in front of your ideal customer with the right message.
A perfect mix of AI and data from Microsoft Audience Network, Graph, and Ads is how the Microsoft Ads platform provides businesses with ideal audiences to send the right message at the right time and convert them to purchase at a faster rate.
High valuable data and search intent available through the Microsoft Network are key advantages for businesses, especially for account optimization and outperforming competitors.
How Does Your Business Benefit From MSAN?
Increase reach and boost search volume for your PPC efforts through the MSAN network.
Ad Formats
Microsoft Audience Ads experiences deliver visually rich ads for advertisers.
Available ad formats for you to apply in your MSAN Campaigns
Image-Based Audience Ads
Responsive ads that you can use across platforms. You can build image-based ads for prospecting by using a feed. Still, another unique feature you can leverage from Microsoft is their available Shutterstock library to pull images for your ads.
Feed-Based Audience Ads
Feed-based ads are dynamic remarketing ads. Connecting a feed in the Microsoft Merchant Center to a feed-based MSAN campaign, you can remarket to site visitors and customers with ads for the specific products they viewed or added to their cart.
Both ad formats adjust automatically to accommodate the sizes and shapes of native ad formats.
Pro-tip: Save some time by easily importing from Google Ads to use existing assets and Google Shopping feed through Merchant Center Import.
Tips And Best Practices To MSAN Success
To achieve efficiency in running Display Campaigns through MSAN launch a separate campaign without the combo of the search networks. With Audience campaigns, you will have control to separate your budgets, ads, and bids from Search campaigns.
Prepare for the Microsoft Audience Network by:
Adding high-res images will let you gain more volume outside of the SERP (search engine results page) and more qualified traffic and conversions through brand-safe placements.
Optimize Audience Ads
Rev up remarketing strategies with In-Market Audiences and Custom Audiences, have ready to run audience campaigns.
UET Tag
Set up your UET tag if you haven't already and troubleshoot if necessary to ensure Product Audience targeting is available on standby for you.
Explore The Audience Planner
If you first-timer to the network, the Audience Planner is an insightful tool that can give you projected expectations on how a specific budget will pan out with audience segments.
Being able to foresee the market potential for your services/products beforehand through MSAN give you the reassurance you need on committing to a new PPC strategy
Put Microsoft's Unique Features To Work
You can import your winning campaigns and elements in no time with their Import function.
Testing what's currently working for you on another platform can help you acquire data to fine-tune a strategy for PPC that is unique for your Microsft Ads efforts.
Assign ad schedules and geo-targeting at an ad group level.
With exclusive LinkedIn Audiences, you can accomplish connecting with B2B audiences.
Highly Relevant Ads That Provide Engagement
The shift from targeting audiences in a transactional mindset to conversational is what image and feed ads are out to do. Earning the customer's purchase trust will only come from adapting to audience-first digital marketing through conversion-driven experiences.
Go Ahead, Get Started With Microsoft Ads
Sit down with us to look at your current marketing efforts and how expanding into other networks and audiences can improve your PPC marketing efforts. We are Advisory Board and Select Microsoft Partners ready to share all the knowledge and perks to advertising through the Microsoft Advertising Network.