[display-name-category]
[post_author]
[wtr-time]
Don't follow the crowd! You can't expect to achieve "extraordinary results" by taking "ordinary actions. Some people will go straight to Google Ads without considering Microsoft Ads. Pause here and think strategically.
Microsoft Ads is one of the best advertising platforms globally for many reasons, including its broad reach, attractive audience, and low costs. And if we are talking about online shopping, this is a platform that you would not want to miss.
Top Reasons for Selling on Microsoft Ads
In previous blogs, we have covered some of the benefits that you can get out of running your shopping campaigns with Microsoft Advertising. Below are the top three unique selling points that our experts have discovered when advertising on this platform.
1. Multiple Targeting Options
Besides the usual front-end targeting options like device, location, age, and gender, Microsoft Ads offers more precise targeting for ad groups, devices, and time-zone.
2. Better CTRs and Lower Costs
The lower your costs, the higher your chances of getting more conversions. Keep in mind that the Microsoft network has an audience with incredibly high purchasing power. Putting it from a different angle, if you advertise on this platform and you have a competitive budget and a good PPC strategy, the chances to succeed in reaching and selling to customers is very likely.
Microsoft Ads Shopping Stats
Click-Through Rate is 45% higher in Microsoft Ads than in Google Ads.
The average Cost-Per-Click of Microsoft shopping ads is 30% lower than Google's.
Microsoft's average Cost-Per-Acquisition is 40% lower than Google's.
Bing users spend 35% more when shopping online than Google users.
3. Top Privacy Solutions
If you play a part in the ecommerce game, you know how important it is to keep the user's information safe. Over the past years, one of Microsoft's main priorities has been to enhance privacy controls. This is why this platform is one of the safest when it comes to ad targeting and features.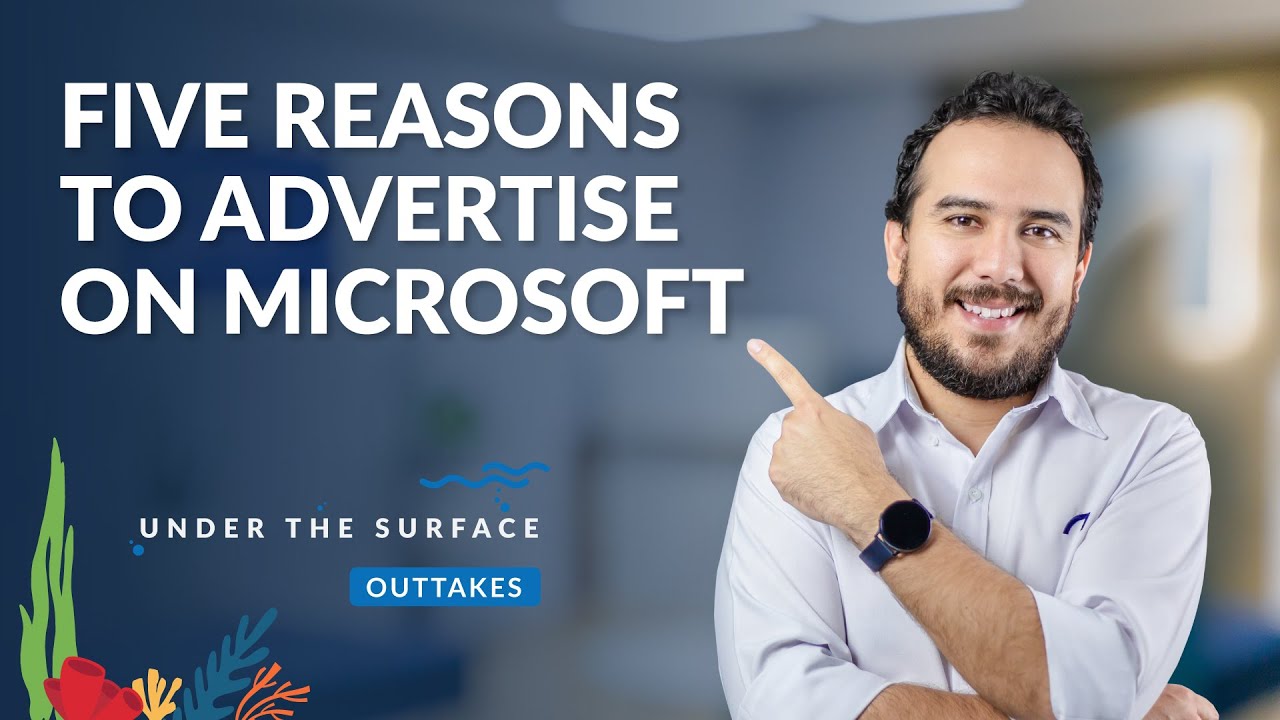 The Power of Microsoft Shopping Ads
If you are not already taking advantage of this platform, you are missing out on a marketing resource with huge potential. And if the stats and features presented above do not quite convince you, here's something that will!
Case Study
One of our clients owns an ecommerce business specialized in the sales of motorcycles. This client was unwilling to advertise on Microsoft and wanted us to focus on Google only. However, our strategists knew about the opportunities Microsoft advertisingcould leverage for this industry, and advised the client give it a try.
Actions Taken by Our Team
A Shopping Campaign was launched to increase transaction volume.
Cost-related keywords were used to target users in the upper funnel.
Consumers in the lower funnel were targeted with more specific keywords.
Relevant in-market audiences were excluded.
Conversion and ecommerce tracking were installed to measure accurate results.
Results
Google Shopping Ads vs. Microsoft Shopping Ads
Now here is where all advertisers curiosity lies. Google Ads is the platform with the greatest reach, and that's a fact. So if we are talking about a massive approach, Google might be the answer. On the other hand, if you want to play it smart, you'll want to see what Microsoft shopping ads have to offer.
Unique Google Shopping Advantages
With Google Ads reaching a network of more than 2 million websites and applications, there is no doubt that it is the number one digital marketing platform when it comes to reach.
60% of all search traffic is mobile, and 94% of those searches in the U.S. are on Google.
Google Ads allows you to enhance targeting by excluding unwanted audiences on the campaign setup.
Google shopping campaigns are easy to set up and manage.
Google shopping ads account for 57% of its paid search clicks.
Advantages of Microsoft Shopping Ads vs. Google Shopping Ads
Upon campaign setup, Microsoft allows you to set locations at campaign and ad group level. While on Google, you can do it only at the campaign level.
Microsoft shopping ads allow unique attributes for the merchant and the possibility to use redirected linking for user tracking.
While Google Ads has a daily PPC budget, Microsoft Ads allows you to set daily or monthly budgets.
Microsoft Ads customers are older and more affluent than Google shopping customers.
The learning algorithm from Microsoft shopping ads captures unique audience behaviors and characteristics.
When comparing both platforms, we can agree that they work similarly. Moreover, they both have unique advantages that complement each, so the best strategy would be to use both to your advantage rather than just choosing one.
Ready to Enhance Performance?
The more resources you have, the higher your chances of achieving your goals. Knowing and understanding what makes Microsoft shopping ads so unique, you won't miss the opportunity to include them in your next Ecommerce campaign.
Pro-tips for Managing Microsoft Shopping Ads
Ensure to start with your primary goal in mind since this will determine the specific setup you need for your campaign.
Leverage Microsoft's unique targeting options like behaviors, demographics, devices, and schedules to make your campaigns more effective.
Remember to exclude keywords, locations, and websites that are irrelevant to your campaign.
Maximize your results and save time by using Smart Shopping Campaigns.
Complement your ecommerce campaigns with other platforms, starting with Google Ads.
If you are partnering with a digital marketing agency to help you manage your campaigns, make sure to select the one that has a more thorough approach that fits your business needs and objectives. Our digital marketing specialists are always up to date with the top PPC platforms to get the most optimal results for marketing efforts online.