[display-name-category]
[post_author]
What's holding you back? What part of the PPC process do you wish was easier?
Running a digital marketing agency or PPC company has its trials. What's harder is pinpointing which daily duties are slowing us down. Some tasks can take up an excessive amount of time and effort, multiply that by each pitch, and you've got a few overnighters on your hands.
To create a sustainable process, you need to tackle each responsibility efficiently. Leveraging technology and AI can be extremely helpful when it comes to pitching and managing PPC campaigns.
However, helpful as they may be, a lot of these tools are difficult to figure out. Which is why we've consulted with our experts to shed light on tasks they struggle with and discuss the tools that passed the test.
Recommendations By Our Experts
As a PPC agency, we've tried what's out there. Our experts recommend the tools below because they make their lives easier. They have improved overall efficiency and management for our team.
Ridiculous Reporting Becomes Ridiculously Easy with AdInsights Audit Tool
A PPC report is a monthly check-up. It's an opportunity to evaluate your work concerning your goals. View each metric (CPC, Cost per Conversion, etc.) separately and then as a whole to determine overall performance.
The cleaner your report, the easier it is to understand what areas require improvement and where new opportunities lie.
Avoid Bad Reports
The truth is that poor reports can cost you a deal or a client. Aside from the fact that it hinders transparency, it also shows a lack of professionalism. If you are trying to close a deal, odds are it will cost your client a pretty penny. If you aren't serious about your PPC reports, they won't be either.
Quality Reports, Faster
Instead of manually pulling reports, we use an automated tool to generate account performance audits. This process makes it easier on everyone as the tool flags potential improvements and makes insightful recommendations for Google Ads and Microsoft Advertising accounts.
Our white label partner agrees with us, clamining, "It doesn't take a PPC expert to prospect and run audits with this tool."
Benefits to get excited about:
White label features allow you to customize this PPC management software with your brand. By adding your colors and logo, you can make it your own.
Easy downloads! The recommendations in an easy-to-read PDF that bridges the knowledge gap between marketing experts and your sales team.
It'll help you close deals. You'll be able to invite prospects to generate detailed and actionable audits under your brand. And yes, AdInsights sends copies of audits directly to your sales reps.
Sounds a lot simpler, right? Well, that's the point. Reports should be something you're excited about reviewing. It should be a step, not a constant slump in your process—and day.
Do you still have questions? If you want to learn more about PPC Audits, check out our video below. Audit PPC campaigns effectively while learning what issues you can quickly identify while revising any Google Ads (AdWords) or Microsoft Advertising (Bing Ads) Account. Remembering these five common but essential points can take you one step closer to closing a PPC sale.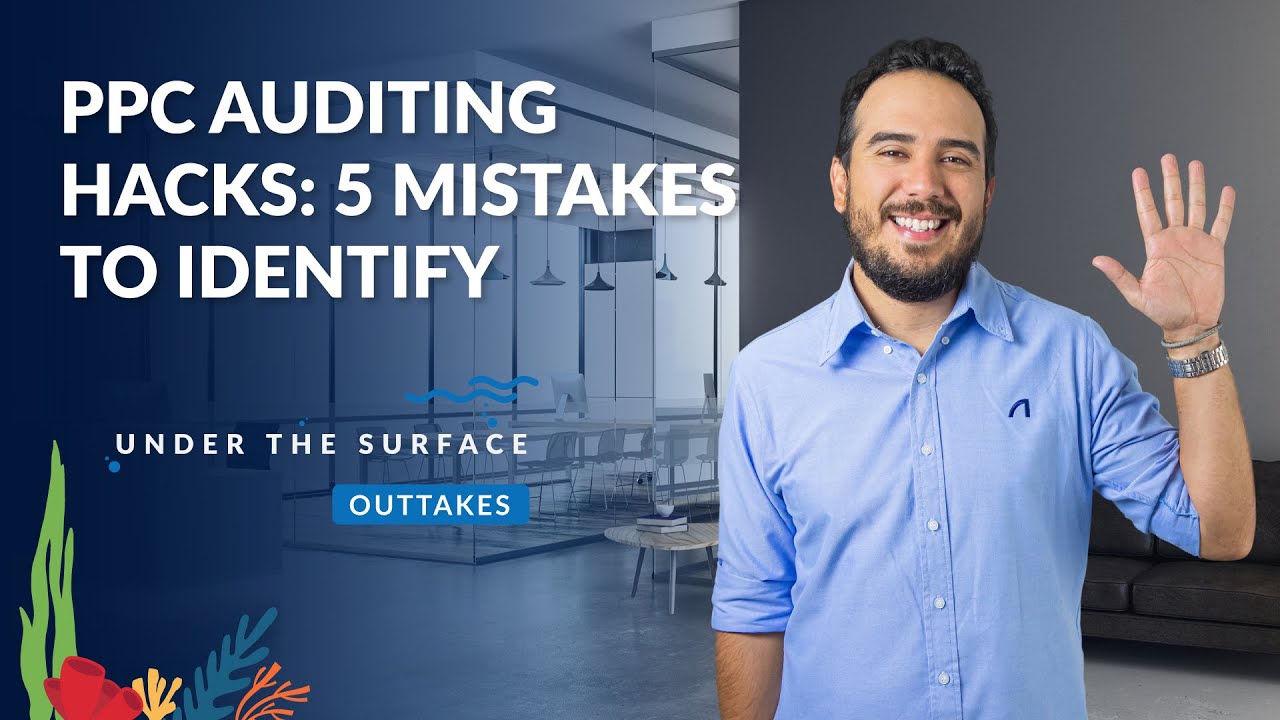 Manage Customer Relationships with Salesforce
Salesforce explains CRMs (Customer relationship management) best as the technology for managing all your company's relationships and interactions with customers and potential customers.
Focus on the Customer
The wonderful thing about Salesforce is that it places a great emphasis on business relationships. It bets on them as the leading contributor for growth.
Salesforce features include:
AppExchange
Lightning Application Builder
Collaborative forecasts
Marketing Cloud
Customer Cloud
Chatter
Lightning Voice
Alliance with Microsoft's Outlook
Dashboards
Lightning Snap-Ins
Email Templates
Salesforce Touch
Salesforce Steelbrick
Lightning Salesforce Community
Workflows
Email syncing
According to PwC, even when US customers "love a company or product, 59% will walk away after several bad experiences, 17% after just one bad experience." In a saturated market, this is a notable difference.
Benefits to get excited about:
It'll save you time and money. This tweak will "free up time for everything else."
CRM brings all of your customer interactions together to prevent your customers from chasing you across various platforms.
It considers the customer journey and engages with your prospect accordingly. This bonus will help sales teams determine the next steps more efficiently.
Boost PPC Sales with Compass
Sales enablement tools are here to stay. Much like smartphones improve everyday life; these tools make the sales process more accessible. At its core, there is a human component to it. This tool doesn't attempt to replace it, but it is more efficient.
PPC Proposals in Minutes
Do you know how long it takes to write a proposal? We're sure you do, and more than that, we're positive you could be doing something else with all that time. That's why we worked on making it easier to whip one up.
Our Proposal Generator helps your PPC company or digital marketing agency create custom proposals upon request. Under the direction of our sales team and strategists, they include:
Account audits
Takeover strategies
Competitor research
Market opportunities
Budget recommendations
Target Location
Search Volume
Keywords
Competitors
Proposed Strategy
Budget Recommendations
Lead Projections
It will help you identify pain points for your pitch meetings and brand reports.
However, this feature is just one of many that Compass has to offer your agency. So before we part ways, let's review a few more.
Find Your Ruts with Sales Consultations
Do you keep losing prospects in the same stage? Our PPC sales consultations help you address some of the things that can be sabotaging your pitches.
Learn how to find, nurture and close leads. Our sales courses prepare your team for tough conversations, sales, and objections. Pushbacks and delays in the sales process are normative. They stress people out most of the time, but you'll have the approaches to tackle them. Choose your course and stream it at your convenience!
Learn how to:
Sell pay-per-click advertising
Handle PPC objections
Pitch new and relevant Google Ads, Microsoft Advertising, and Facebook products
Upsell current clients to maintain profitability, and more
Conclusion
We hope that the information above has helped you identify a tool that will help shorten your PPC management and/or sales process.
Finding the right tools can be difficult, which is why we're happy to share our search with you.
Take our word for it, take a closer look at White Shark Media's Compass. It's the most comprehensive tool for anyone managing or selling PPC. Speak to one of our representatives to get more information on how it can help your business run smoother.