[display-name-category]
[post_author]
[wtr-time]
One of the most significant advantages of online advertising is its vast reach. In fact, the Google Display Network (GDN) reaches over 90% of global internet users as they browse through millions of websites and apps.
Through the GDN, you can reach your target audience and show your ads to potential buyers at the right moment. The lack of competition in this network helps you advertise at a lower CPC, which means your investment return could be much higher.
Managing Display Campaigns
Display advertising campaigns are a common form of digital marketing. These campaigns can help promote your business when people browse online, watch videos, check their emails, or use mobile apps.
By advertising through the display network, you can connect with your customers and reach any of the following goals:
Promote your brand
Generate product awareness
Increase sales
Get more leads
If you want to grow your business, you would definitely want to try display advertising campaigns. Besides all the advantages previously mentioned, with the display network targeting options, you can narrow down your audience based on their interests and demographics.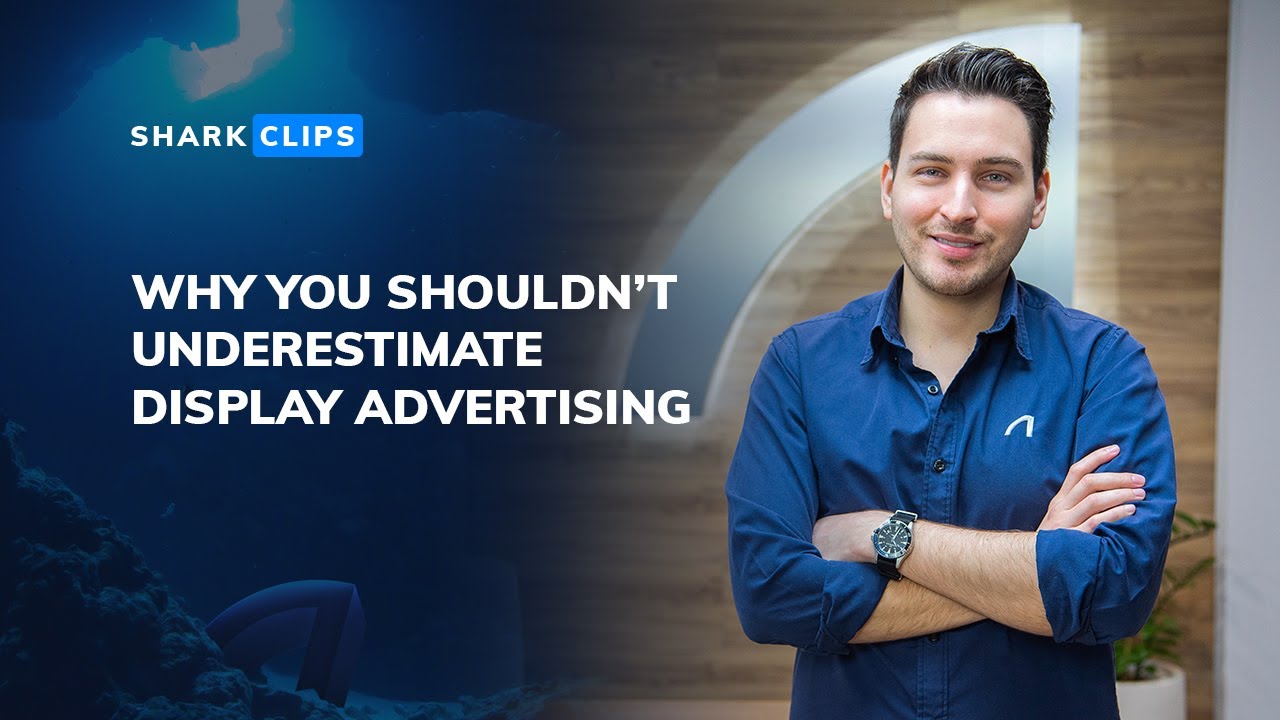 Types of Display Ads
Display ads are a form of visual advertisement in which you can include different elements like text, images, and videos. Through these ads, you can advertise your products or services and direct customers to your website.
Traditional Display Ads
These ads are primarily image-based with some text and are usually displayed on websites and app placements in a variety of types and sizes.
Traditional display ads are the ones that offer the most creative control, but unfortunately, they are more costly to use due to their inflexible format. This does not precisely mean that they are useless; you just need to consider if this is the optimal type according to what you are looking for. If you want to focus more on specific designs regardless of variety and the time you will have to invest, these ads can be a great option.
Responsive Display Ads
These ads, also known as RDAs, combine videos, images, and text to create a custom ad based on each user's profile.
Responsive display ads are usually preferred over other types due to their automated mechanism helping to reduce time and effort. On top of that, they are a lot more effective thanks to their automated personalization.
Native Ads
Like a chameleon, these ads can camouflage on different sites. Native ads are placed in the same style and format as the media format in which they appear. They are usually utilized on social media or websites.
Be mindful that each ad type might work better for a specific purpose. Due to how they operate, native ads are ideal for driving brand awareness, recall, and engagement.
Depending on your display advertising campaign focus and the channels you are using, you might want to consider other display strategies, such as retargeting, social, or discovery ads.
The Winning Display Ads Strategy
There are thousands of posts where you can find how to set up a display advertising campaign; however, knowing how to create a campaign does not precisely guarantee that you will get optimal results. By following the next basic steps, you will be able to build a display advertising campaign that converts.
1. Set a Clear Objective
The more specific your goals, the higher your chances of reaching them. When you have clarity on what you want to focus on, it becomes easier to find the strategy and elements that you will have to use. For example, if you want to increase brand awareness, native display ads will be your best shot.
2. Keep an Eye on Your Text
Every word counts. It is crucial to understand that even though you have the chance to include text in your display ads, you will not be able to use the same quantity as in search ads, so you have to be very concise and precise with your words.
Pro-Tips for Your Display Ads Text
Understand your audience. By learning your audience's pain points, you will be able to come up with attractive and promising offers.
Keep it simple! More words do not mean more quality. Make sure that your message is easy to understand and remember.
Do not sound robotic or generic. Be mindful that there is a human on the other side, which means you can perfectly appeal to emotions and humor. Use this in your favor.
3. Use Attractive Designs
A single image can tell a whole story, so choose your images wisely. On the other hand, if you are doing display advertising, images and text are not all that matter. Colors, designs, and formats can make a huge difference. So, think strategically and build ads to attract and engage customers.
4. Pick the Most-Converting Channels
One of the essential factors for success when advertising online is "where." Defining which are the platforms on which you will run your display ads will be even more relevant than the ad itself. Keep in mind that you can be or have something great, but nobody will be able to see it and consider it if you are not in the right place.
You will have to determine who is your target audience and where you can find them. Once you figure this out, you will find the platform to bring the highest ROI.
Our Strategic Advertising Approach
Be mindful that creating and managing a display advertising campaign might not sound that complex, but you will have to invest a lot of time and effort. Moreover, when you are a beginner in any field, the odds are usually not in your favor. This is when the experience, and the optimal resources, make a real difference.
At our digital marketing agency, we have a complete team, including ppc strategists, seo specialists, and designers, whose efforts are harnessed to develop creative and personalized display advertising campaigns that have been proven to be effective.
Leave nothing to chance, but guarantee your digital advertising success by connecting with a leading ppc agency.