As a digital marketing agency, we are always striving to gain knowledge on the latest trends, strategies and consumer behavior online to sharpen our products and services.
So this time around, our CEO, Daniel Alvarado, and I had the pleasure to attend the Google Think Retail Event in New York City at the end of August, allowing us to participate in several workshops on how to improve holiday performance on Google by implementing a consumer-first approach using four different shopper mindsets in the strategy.
Before diving into key takeaways from the event, it is important to debunk the myth that businesses should turn off their lights after Christmas and pause their paid advertising efforts or drastically reduce their marketing budgets because potential clients "do" all their shopping before Christmas day. 
"US consumers spent over $47 billion in retail (excluding auto, grocery, and restaurant) in the two weeks post Christmas day in 2022, and this year, the industry is expecting a 4.5% growth in retail sales YoY. -Mastercard analysis by BCG.
Unless you or your client offers a product or a service that targets only businesses that close their operations for Christmas/New Year holidays, we recommend continuing to invest in paid advertising to maximize your exposure and your chances of generating conversions and sales. 
Holiday Buying-Intent Mindset by Shopper & Moment
Now, let's take a closer look at the shopper's mindset and behavior in Q4 of the year. Here is how Google labels and segments shopper mindset and suggests considering a consumer-first approach to the season.
Meet consumers as the season progresses and their behavior shifts from deliberate to deal-seeking, determined to devoted. Optimizing your marketing efforts earlier in the year (beginning of Q3) will give you a headstart to tapping into these shopping audiences to maximize sales for your business during the holiday season.
→ Deliberate | October - November
Shoppers want to get a jumpstart on planning their gift list, looking for reviews, and researching price, availability, and promotions.
| Behavior | Marketing Optimization |
| --- | --- |
| 74% of holiday purchases were planned ahead of time. | Use Customer Match, New & Returning Users, Offline Data and more to your advantage by targeting priority and prospective customers. |
| On average, 10 touchpoints to inform and evaluate purchases that are inspired by an influencer. | Scale AB testing, and use AI-powered Budget & Scenario planning tools like Performance planner to plan for demand. |
| 87% of holiday shoppers reported using a Google property like Search, Maps or YouTube. | Leverage account level AI powered insights to make real-time modifications, and be present during discovery with YouTube. |
| End of October, 50% Americans are shopping for holiday over any two-day period and an average of 28% of their holiday shopping is complete. | |
Source: Google shopping study 2022-2023
→ Deal-Seeking | Black Friday - Cyber Monday
Shoppers are ready to buy, but on their own terms. They have already done their homework - researching, comparing products, watching videos and now they're ready to get the best bang for their buck.
| Behavior | Marketing Optimization |
| --- | --- |
| Shopping-related searches for "deals" grew by 2,300% during the week of Black Friday/Cyber Monday. | Capture sustained demand & remain competitive with Performance Max + Broad Match, while providing accurate information via Pricing and Promotions Feed annotations. |
| 70% of "Black Friday" shopping-related searches happen the day before. | Be present when shoppers are deal seeking by enabling Curbside / Pickup annotations, and Video Action Campaigns with Shoppable Product Feeds. |
| Consumers spent as much in the 3 days post-Cyber Monday as spent on Black Friday and Cyber Monday combined. | Be there when it matters most with high impact creative and formats across search and YouTube. |
Source: Google shopping study 2022-2023
→ Determined | December
It's crunch time to get last minute gifts. These shoppers have the highest of intent and are ready to purchase now, wherever and however they can before shipping cut off dates.
| Behavior | Marketing Optimization |
| --- | --- |
| Shoppers have 50% of their shopping complete by the beginning of December. | Accelerate purchasing by reaching more audiences with Broad Match + Value Based Bidding, and providing accurate & informative shopping feed annotations. |
| More than 1/2 of shoppers used five or more channels to shop over a two-day period. | Highlight your stores with Local Inventory Ads, Omni goals for Video Action Campaigns, and Curbside/Pickup Annotations. |
| Online search was used before 95% of in-store holiday shopping occasions. | Performance Max for eComm and Store Goals, and Omnichannel bidding will help you stay on top of potential sales. |
| US consumer spending on weekdays during the holidays continues to increase annually. Last holiday season, spend was ~$4.2B on weekdays and ~$4.4B on weekends. | |
Source: Google shopping study 2022-2023
→ Devoted | Post-Season
There is a significant bump in the number of self-gifting shopping occasions, which opens up new chances to connect with loyal shoppers and build momentum into the new year.
| Behavior | Marketing Optimization |
| --- | --- |
| US consumers spent $47 billion dollars in retail in the two weeks post-December 25th. | Strengthen logistics with Merchant Center Reporting & Insights, accurate Shopping Feed Annotations, and Local Inventory Ads to help clear off the post-holiday shelves. |
| 57% of holiday shopping occasions were self-gifting between December 26th and January 4th, which is significantly higher than the year before. | Reach your most loyal customers with Customer Match, Video Reach and Action Campaigns, Shoppable Video and App Promotions. |
| | Scale your real-time learnings from holiday while leaning back into AI-powered planning tools like Performance & Reach Planner. |
Source: Google shopping study 2022-2023
Connecting Your Ecommerce to Ready-to-Shop Audiences
To maximize opportunities during this holiday season, closely monitoring campaign holiday performance on Google and taking advantage of first-party data (customer match, new & returning users, offline data, etc.) while keeping industry, market, and competitors in check, specifically what will make your business stand out. Don't forget to utilize Merchant Center Insights to understand customers and the competitive landscape better. Also, remember to align your budgets based on business seasonality and demand, considering specific campaign goals when using a shared budget.
During this holiday season, you must ensure your shopping feed is as healthy as possible, meaning no disapproved items or limited products due to missing information. Also, double-check that you have the most updated information on your site and Merchant Center regarding availability, pricing, promotions, and shipping & return policy.
Finally, considering that shopping behavior is no longer linear and potential shoppers go through a multitouch journey before acquiring a product, you must implement an omnichannel marketing strategy. 
"More than 50% of shoppers used five or more channels, like social media and video, to shop over a 2-day period, and online search was used before 95% of in-store holiday shopping occasions." -Google
If you have a physical store, make sure to track Store visits and import offline conversions to have a better understanding of how your pay per click campaigns are impacting your overall business.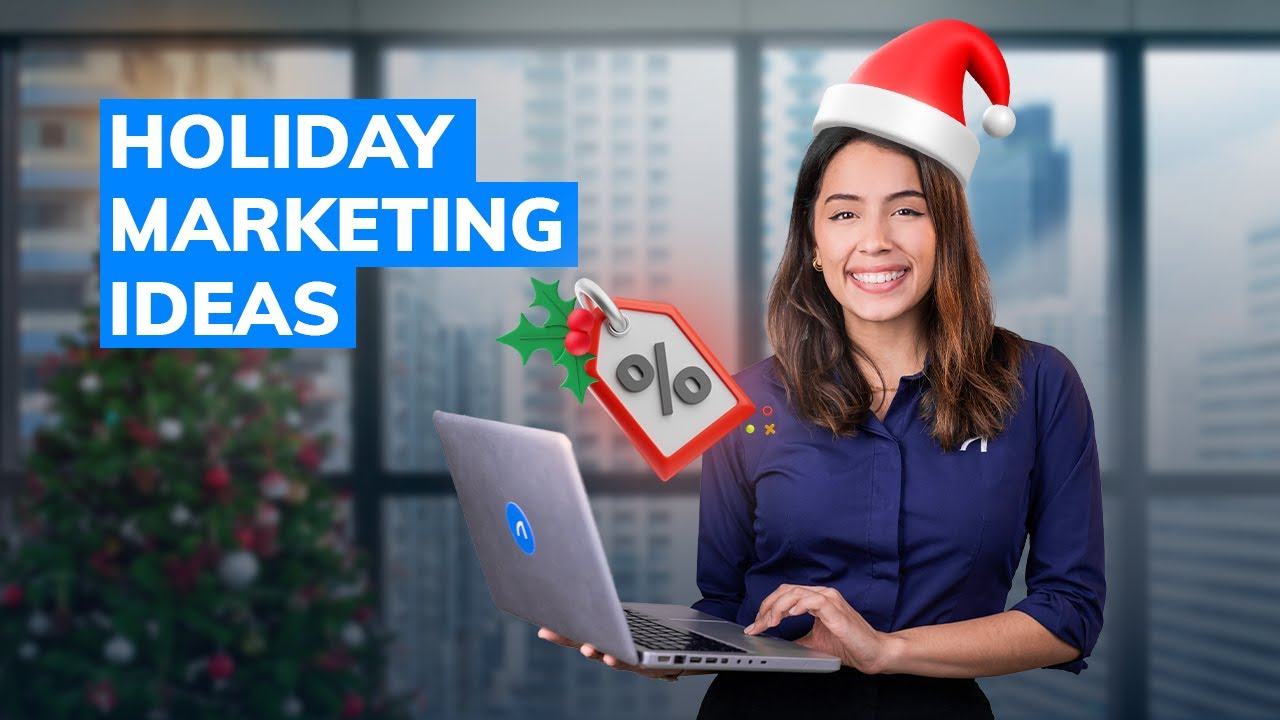 Is Your Business Prepared to Attract the Right Holiday Shoppers?
Stand out from the crowd and reach your target audience with Google. Our digital marketing agency specializes in helping businesses like yours optimize their online presence through paid advertising and grow their sales with Google. Whether you need help with Google Ads, Google Analytics, Google Business Profile, or any other Google product, we have the expertise and experience to help your business thrive online. Prepare for holiday shoppers on Google with one of our experts!