[display-name-category]
[post_author]
[wtr-time]
Google gets more than 77,000 searches every second. Imagine the reach that a business can achieve through digital platforms like this. Ok, so let's get straight to the point; if you want to grow your business, you should know by now that you won't be able to do it without a strong strategy and digital presence.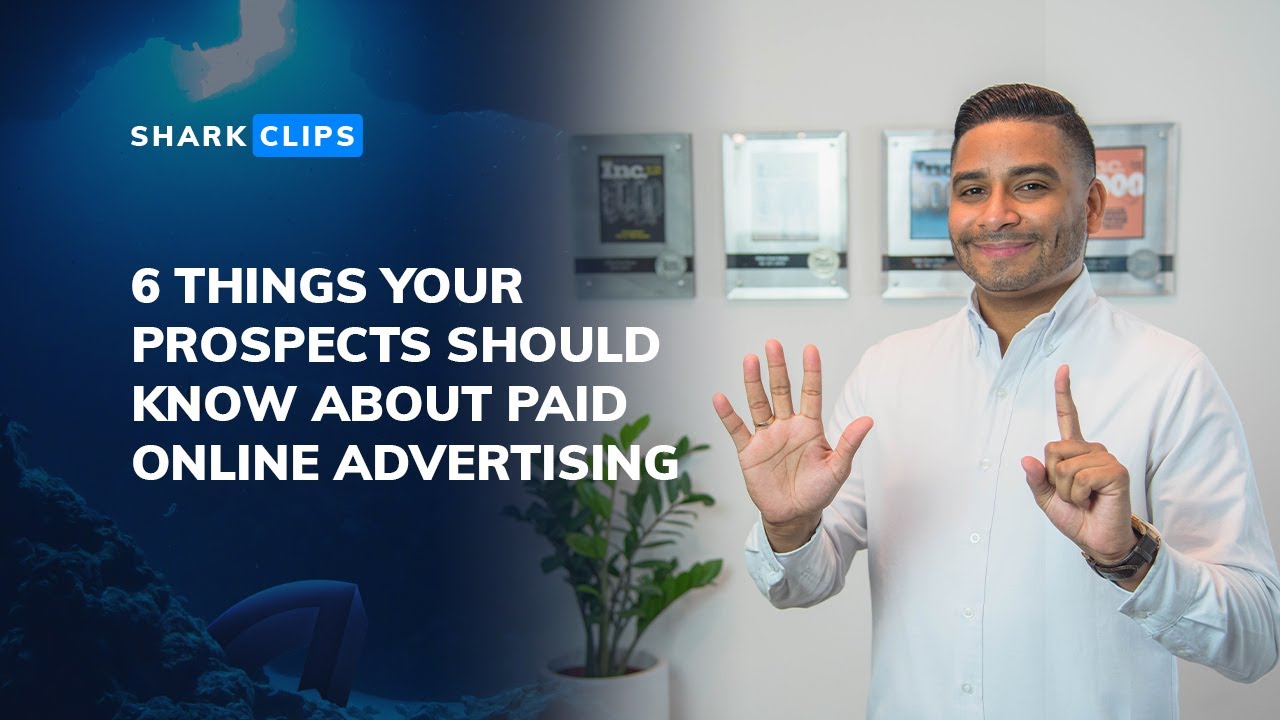 Face it; nobody wants to spend crazy amounts on creating a whole division to manage digital advertising. So, the best option is to hire someone to do it for you, saving you time, money, and headaches.
There are three particular alternatives to consider:
The only question left is, "Which is the option that will best suit your needs?". Let us enlighten you.
In-House PPC
One of the things that might come to your mind is hiring someone to run your digital marketing campaigns. And you are not wrong about this because this is something that many business owners do. However, this is not always the best answer for everyone.
In-House PPC Advantages
By hiring someone to manage your PPC campaigns:
You ensure that marketing efforts are geared toward new trends in your industry since this person will only be focused on your business advertising.
If the person managing your digital campaigns is part of your company, it is easier for them to understand your brand and products.
You can select a candidate who understands and follows your company's values and principles.
Although the pros sound good, you always have to look at both sides of the coin. So next, let's take a look at what the downside to in-house services is.
In-House PPC Disadvantages
Costs are a lot higher when you decide to hire an in-house specialist. You spend money not only on a regular salary but also on hiring, training, and additional benefits for this person.
You must invest time in recruitment, training, and performance management.
When you have only one person managing your PPC, it's challenging to implement the latest MarTech solutions, new PPC products, features, and aspects that only a team could cover.
PPC Freelancers
People usually associate freelancers with lower costs, and they are not wrong. Working with a freelancer is similar to hiring an in-house PPC specialist without dealing with all the formalities (like the onboarding process) and spending a lot of money and time on recruitment, training, and management.
What Other Benefits Do You Get From Choosing a Freelancer?
As reflected on a financial aspect for many reasons, choosing a freelancer involves no upfront fees, and billing is based on the time spent to manage your campaigns, most commonly by the hour. Moreover, worrying about training or other related costs is inexistent because they already have the experience, knowledge, and certifications required to carry out their duties.
But that's not all! When it comes to flexibility, they are also the advantage choice. Since they work on their terms, it is easier to agree on work style, communication, and cancellations.
What Are the Challenges Working With a Freelancer?
The cheapest option is not always the best. A disadvantage of hiring a freelance is the lack of monitoring and control of performance you'll have. You can guarantee that there will always be a managing team supervising performance, hiring in-house, or working with an agency.
Additionally, since there are no contracts or binding terms to fall back on, it would be hard to ensure that the information you share is managed confidentially.
And let's not forget, MarTech. Freelancers do not have the capital to invest in the Martech a business needs for its marketing efforts. It is more common to gain access to third-party tools with a PPC agency.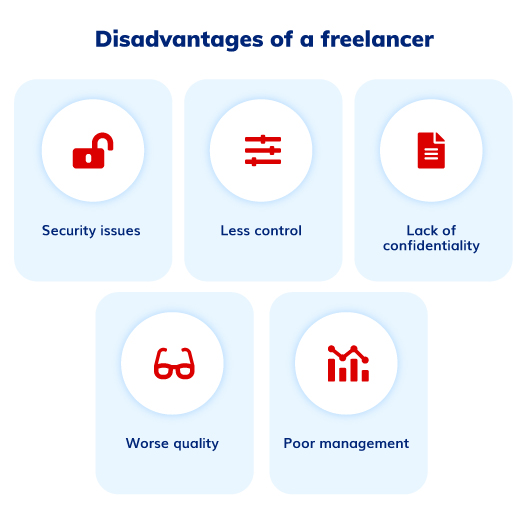 PPC Agencies
If you are not familiar with the term, a ppc agency is a company that helps other businesses increase revenue and brand awareness through digital advertising. These agencies use multiple platforms like Google Ads, Microsoft Ads, Facebook & Instagram Ads, YouTube advertising, and other social media platforms to run their PPC campaigns.
Advantages of a PPC Agency
In-depth supervision and monitoring of the account managers committed to meeting agency expectations.
You hire a team and not just one person with years of experience and high-end skills to manage marketing efforts.
You have access to MarTech solutions that will help you reach all your advertising goals.
Impressive, right? PPC agencies are usually one of the best options for any type of business. But what about the disadvantages?
Disadvantages of a PPC Agency
When hiring a PPC agency, you must sign a contract with terms and conditions.
It may be one of the most expensive alternatives since you usually have to pay initial and monthly management fees. Fees generally include features such as tools and platforms that you otherwise wouldn't get from a freelancer.
The Right PPC Alternative
Deciding which is the best solution for your digital marketing campaigns might be a daunting task. But now that we have covered the main advantages and disadvantages of each alternative you can decide which is the one that best fits your requirements. Be mindful that your digital presence can make or break a business, so choosing a solution that has the potential to put your business in the best position is the way to go.
After reviewing options, needless to say, hiring a PPC agency to manage your digital advertising will be most beneficial in the long run. Although a little more expensive, it will give you access to a team of experts equipped with the latest technology and knowledge to meet your goals and objectives.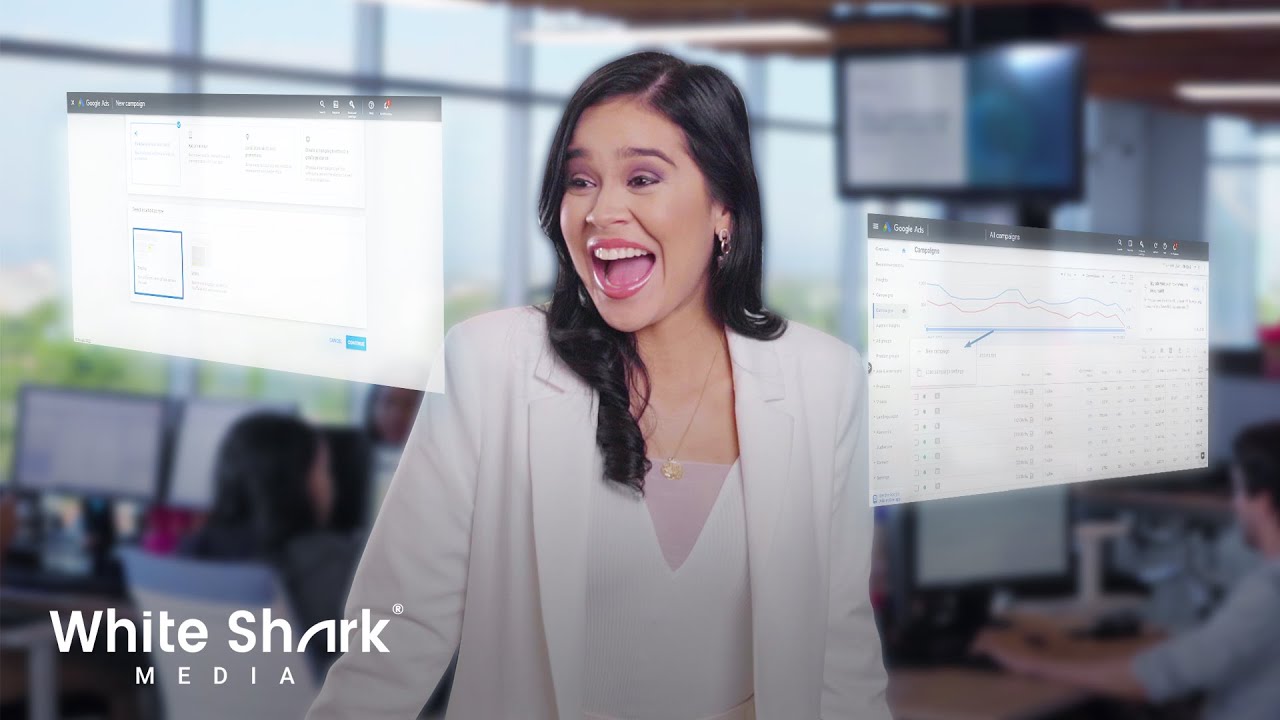 If you want to learn more about our success stories as a PPC agency, find out the blueprint we use to boost your business's growth scalability and online presence.