[display-name-category]
[post_author]
[wtr-time]
We're all as excited about Black Friday as we are about Thanksgiving. The two are one and the same.
The end of the year is joyous for everyone; aside from gathering with loved ones, it is also a time to splurge and pamper others and yourself. That said, preparing for the holiday season is about more than just putting up decorations. To align with Christmas shopping, businesses, large and small, must try to attract customers with promotions and discounts.
Many Americans begin their Christmas shopping early. It's almost as if the pumpkins are a cue to start surfing for deals. Businesses, large and small, try to attract customers with special discounts. This trend has spread to many countries, including Spain.
Although traditionally, the offers were only valid on 'Black Friday,' many companies ease into their campaigns a week or two before the date. Many consumers jump at the chance to purchase gifts at advantageous prices.
This proactive behavior begins a buying period that lasts through January.
An online presence and strategy are essential during these hyperactive months. A digital marketing strategy helps satisfy the demands of consumers and maximizes profitability. Using the proper channels and adjusting to market fluxes is key to succeeding during the holidays. According to McKinsey, some campaigns account for up to 30% of sales for the entire year for retailers.
So, where does one begin? Let's read through some of the points you and your team can consider immediately.
Quick Practices for the Holiday Season
Three variables that businesses must take into consideration this season are:
Personalization: Customizing copies can increase total sales by up to 20%.
Omnichannel: Customers verify their purchases on their mobile phones before buying in-store. Cover your bases by being available on various channels.
Consideration: That final decision to try your product will depend on the relevance of your messaging. Speak to your audience.
Challenges
The 2021 holiday shopping season is unpredictable. It is difficult to determine how the continuation of the virus will affect Christmas shopping. Many avoid indoor spaces, which will likely continue as the weather turns colder.
According to e-commerce companies, more than 60% of the 1,000 people questioned plan to avoid in-store shopping. In comparison, 70% of surveyed consumers plan to make their holiday purchases online.
Consumer spending remains one of the key areas affected by the COVID-19 virus. Many consumers still anticipate that their vacation spending will be relatively the same as in 2020. What is remarkable is that these consumers are looking for the best deals to further their money.
Strategies to Spread the Holiday Promotional Cheer
As more consumers shop from home, e-commerce is a boon for businesses. Even older consumers are embracing online shopping.
People are getting comfortable relying more on technology. This reliance means more time on their phones and social media platforms like Instagram, Facebook, and Twitter. Online shopping is the norm.
Consumers are always looking for a bargain, which is unlikely to change with unemployment at a high. As a result, you can expect consumers to search for deals online.
If you want to take advantage of this, you should take into consideration these strategies to spread the Holidays spirit:
Add Email Marketing
Retailers can attract consumers throughout the season with emails announcing offers.
Specials
Incorporating bargains, and coupons into your email and online digital marketing strategies will create urgency.
Share on Social Media
People spend time online connecting with friends and family. They also do it to discover and interact with businesses. Whatever you are doing for marketing, share or repurpose to your social media platforms. Social Media presence will help people easily find more information about what you offer.
Never Forget PPC
Now is an excellent time to create and run pay-per-click ads. Prospective buyers start their shopping with a search engine query. There are some very important aspects to take into consideration when creating your PPC campaigns in this season:
Design a holiday content calendar: Organize your Google Ads campaign for each holiday and establish dates or weeks in which you want to advertise your ads. Do not leave out the weekends–this is when users have more time to search!
Leverage Google Shopping: If you have active Google Shopping campaigns, you can take the opportunity to promote those products. Establish the most successful promotions according to the season. Remember that on these dates people are in search of the best prices.
Create holiday-focused landing pages: Implement keywords to design. This will allow the user to find a landing page according to the queries made on search engines. Adding seasonal cheer on your landing page shows that your website is getting refreshed and updated.
Knowing the importance of offers and buying trends allows you to highlight them to develop your Christmas 2021 digital marketing strategy.
Your digital media ready for the holiday season
A significant portion of traditional Christmas shopping will go online this year.
As a retailer, your website and other digital media platforms must be ready and up-to-date with all the relevant information.
There are several points to keep in mind when reviewing your platforms and to update your information.
Update your website with information related to COVID.
Refresh the digital marketing strategies for your brand.
Consider copy that is sensitive to COVID concerns in your digital marketing strategy.
Optimize your presence on social media.
Keep your social media interactions casual for a more conversational tone with your shoppers. Highlight recent buyers and product deals.
Eager to try Microsoft this season? Check out some strategies to try: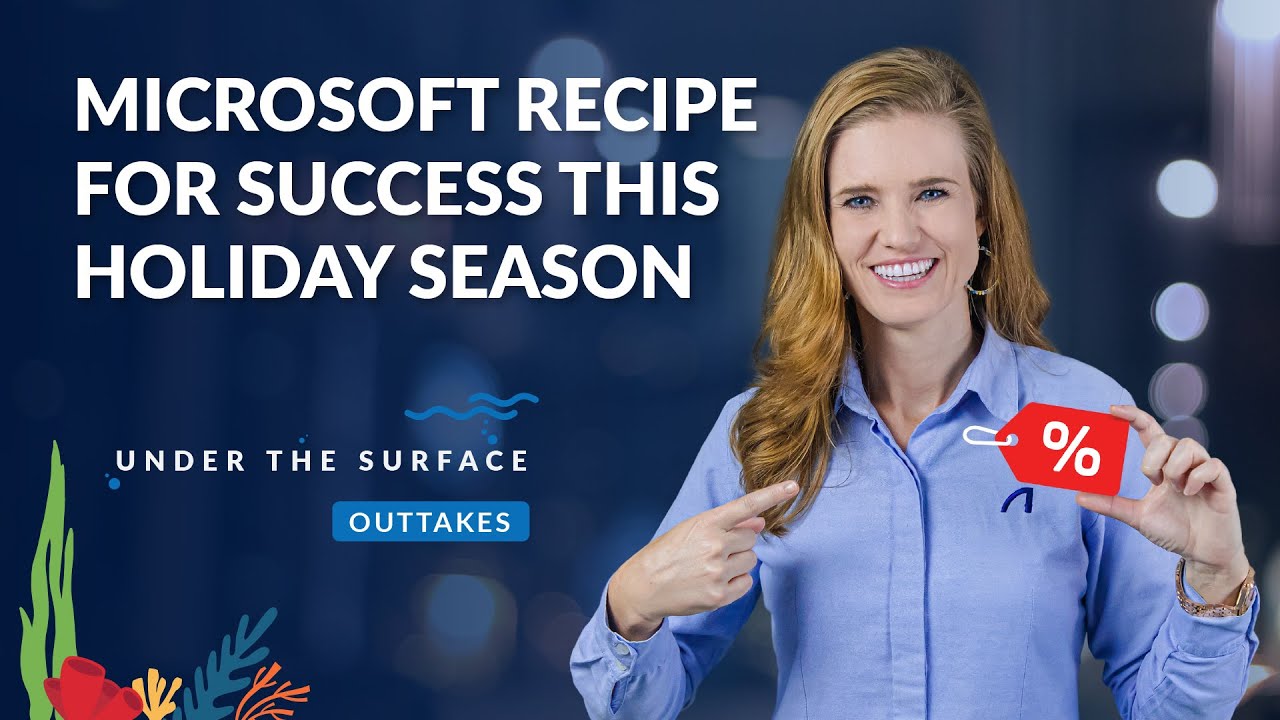 Conclusion
Holiday marketing will look a little different this year, but your team can take this opportunity to expand your reach with a broad base of new online shoppers.
This new normal requires flexibility and a willingness to think outside the box and innovate.
Accentuating your digital message and honing your writing skills is essential, as this may be the best way to engage consumers this season. So, buckle up and get ready for the ride. The future has arrived, and it is digital.