[display-name-category]
[post_author]
[wtr-time]
PPC is complex. Even if someone manages their account(s) according to best practices, chances are they may still have missed something. It is especially true if they have been running campaigns for a while. You can use this to your advantage during the sales process by providing prospects with a PPC audit.
What Is a PPC Audit?
When performing a campaign audit, you determine how it could be optimized to get a better return on investment for that business. The bad news is that in PPC, what worked yesterday won't always work today or tomorrow. The good news is that there is data to tell you this. These PPC metrics make it possible to see where an account is doing well and where efforts need priority to improve.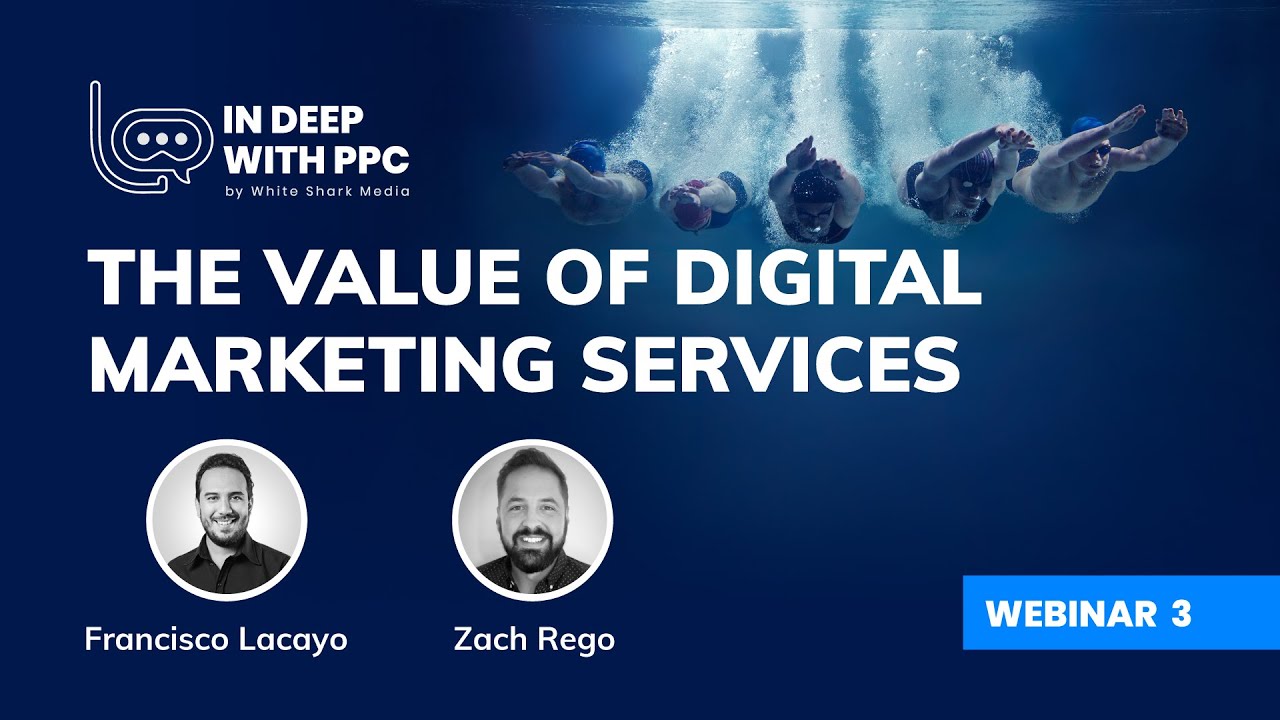 The Right PPC Metrics to Include in a Campaign Audit
Things change rapidly in the world of paid search!
Anyone who uses PPC conducts an audit every six months. –SEM Rush
It's also a best practice to conduct an audit every time you start managing a new account. Its objective is to ensure every account is optimized to its full potential.
As you perform a PPC audit, you'll want to ensure you include engaging information to convince your audience of what needs to be optimized effectively and that you're the right team to do it. You'll need to present specific PPC metrics. Many metrics are available to track and analyze, but mapping out the most relevant ones for businesses is what matters. Sometimes, knowing which ones to cut can be confusing and overwhelming. In our experience, these are the ones you should be adding to your checklist:
Clicks
It's time to go deeper than simple impressions. Any time a user clicks on an ad, it counts as a click; it means a person may be interested in a service or product they're looking for.
Again, this number alone will not tell you how well ads perform. A user can click on an ad and immediately leave your page (could be a 404 error in which they don't make it to your page at all) without taking further action, which still counts as a click. In summary, a business is not making money and is back to the drawing board.
Click-through-rate (CTR)
It's time to combine the insights you gained from impressions and clicks. CTR is calculated by dividing clicks by impressions. It's shown as a percentage. If an ad reaches 1,000 people and 100 people click on it, your CTR is 10%. Unlike impressions or clicks alone, this figure helps you to determine the effectiveness of your keywords, your positioning, and the actual content of your ads. It tells you so much, so it is vital to include it in your audit!
A high CTR suggests that whoever is currently managing their PPC is doing a good job reaching the target audience with the right keywords, text, extensions, and images. A low CTR suggests, on the other hand, that ads may be reaching the right people, but they're not connecting for some reason. A low CTR gives your sales team a lot to work with in terms of showing possible areas for improvement. It's the perfect segway into your PPC sales proposal.
Cost and CPC (Cost-per-click)
All PPC platforms will tell you at a glance how much of your budget has been exhausted. It is an important metric because if a campaign has spent without getting much in return, it indicates that ads aren't performing as they should. On the other hand, if they haven't spent much yet and they've already seen some success, it could be time to scale up!
Search Terms
You'll want to pay special attention to the search terms that have triggered ads. Are there any relevant terms driving traffic to the site? If so, add them as new keywords. Are any irrelevant terms showing up that have nothing to do with them or their business? In this case, you'll want to recommend adding them to a list of negative keywords. Their current efforts could be wasting a lot of money by not doing so.
CPA (Cost-per-acquisition)
For advertising campaigns, you can come up with a cost per acquisition (CPA) which is the cost of acquiring a new customer. This PPC metric tells you how profitable campaigns are. If you plan how much you want to spend, you can choose target CPA bidding so you don't spend more than a budget allows.
Compass Makes PPC Audits Easy and Effective
Campaigns audits though incredibly important, are not always easy. When you have audit tools that support your sales enablement, your team has the chance to tap into more leads by having information at hand about the performance of campaign audits. PPC metrics make it possible to identify improvement opportunities and make insightful recommendations for running Google and Microsoft Ads.
Say goodbye to a confusing sales process and complicated PPC audits. Compass makes them simple and effective. By using it within your digital marketing agency's sales team, you can deliver critical information to clients. Learn more about the sales enablement platform.