[display-name-category]
[post_author]
[wtr-time]
If you think about social media advertising, the first platform that comes to mind is probably Facebook. And you're not wrong since it has great potential for digital advertising, especially when it comes to real estate marketing.
But,
Did you know that Instagram users spend as much time on its platform as Facebook users?
In fact, Instagram is the second most downloaded free app globally, with more than 500 million daily users and an estimated advertising reach of 1.22 billion users.
You can be sure that your competitors already use a robust strategy to their advantage; how about you? Instagram has the potential to maximize your business's marketing efforts, but you could wonder if it's optimal for real estate marketing. Let's clear up that doubt!
Why Should Realtors Care About Instagram?
No matter age, gender, or culture, everyone is on Instagram, and the main reason is that this platform has been designed to help people connect in a fun, dynamic, and easy way. Its vast reach and well-designed interface make it ideal for social purposes and businesses to interact in communities to relate to their everyday needs.
Instagram enables you to create a business account to advertise your products or services through multiple formats, including text, images, videos, and more. Reach and unique features make this platform ideal for digital advertising, but what else does it offer for real estate marketing?
Instagrammers Have More Purchasing Power
Did you know that 60% of internet users with an annual income of $100,000 or more use Instagram?
By comparing Instagram users with Facebook and Twitter users, we could see that Instagrammers have a higher income, making them more qualified buyers.
Advertising on Instagram means massively expanding your reach but also tapping into the right audiences that are most suitable for your business, which is the one actually able to buy from you.
The Best Visual Features
Instagram is a highly dynamic visual platform; reels and stories are a strong asset, ideal for real estate marketing.
Aren't we all mesmerized by what we see?! It translates to a purchase if we can visualize something we need or want. The visual content you share is a determinant factor of success online. Picture real estate tours online shown on reels filmed by drones, iPhones, and more. The sky is the limit when it comes to real estate on Instagram.
You can share high-quality visuals to engage your audience and increase your chances of closing deals. Content formats to choose from include:
Image Collections
Single Image
Single Video
Carousel
Stories
Lives
Reels
Slideshows
Once consumers fixate on what you transmit through your content, you are one step away from converting that into a sale.
Brush Up On Your Insta Skills
No experience managing an Instagram business account? There are experts to learn from who can help you manage a business strategy. The interface is straightforward, making it easy to manage whether you use it for social or business purposes. You can access it from any device, any place, just by internet access.
Creating and managing a business profile consists of adding quality content, including a well-structured and informative bio, appealing posts, and attractive images/videos. You can do this like a pro without investing too much time or other resources.
The best part is that Instagram integrations and features enable you to edit your posts on the go without having to use additional tools.
How to Get the Most Out of Instagram for Your Real Estate Business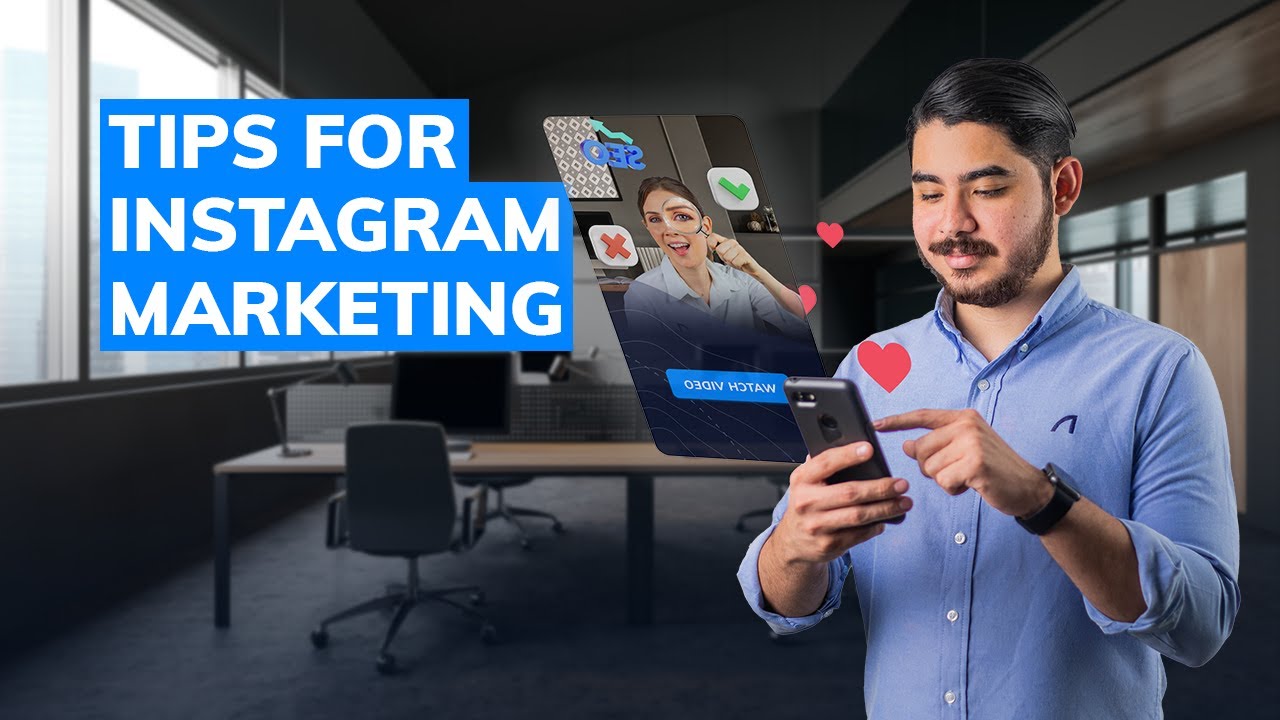 Attract Through Your Bio
First impressions stick! Your business bio is one of the first things that users will see, so guarantee engagement with your page by including what you do, what makes your services different, contact information and relevant links.
Pro-tip: A professional profile picture adds value to your page by creating confidence to do business with you.
Delimit Your Audience
The more specific your target is, the better. By defining your target audience based on their location, demographics, and interests, you can take your efforts in the right direction.
Additionally, if you get to know your audience well, it will be a lot easier for you to customize your posts and create an effective real estate marketing strategy.
Optimize Your Business Page
Two hundred million users check out at least one business profile each day. If you want to advertise your services on Instagram, you need to create a professional business profile. In other words, do not use your personal account.
Once you create a business profile with relevant information about your services, you can access valuable information like insights and key traffic indicators. By knowing which posts drive more traffic, you'll know what's the most engaging content to your audience and leverage these insights for future actions.
Insta Tips
Visual content is your greatest asset for engagement, so your images and videos must be high-quality.
Use trending hashtags to help you rank higher in Instagram searches related to your business.
Select the most relevant content categories related to your business and use them to create a content calendar to program regular posts with these categories in mind.
17.3% of all main feed posts are carousels, so frequently use this format in your posts.
Ready for Your Real Estate Marketing to Go Viral?
Putting your business information out there, accessible to millions of people at no cost, is a no-brainer, especially if it implies making your business boom. By creating a business profile on Instagram, you can achieve multiple goals for your real estate marketing campaigns, including:
Interacting with relevant audiences
Increasing brand awareness
Reaching those who want to sell or buy a home
Obtaining referrals to your business
Driving more qualified leads
Whether you believe it or not, Instagram is a goldmine for real estate advertisers. Want to see case studies of how it's helped businesses like yours grow? Learn more about real estate marketing and competitive strategies. Subscribe to our blog to keep updated on more about real estate marketing.