[display-name-category]
[post_author]
[wtr-time]
As marketers, we always strive to deliver the best results for our clients. And, to ensure maximum reach, our efforts should be present where people are searching. Instead of turning to a single digital marketing platform such as Google, why not expand the horizons with Microsoft? Using a combined effort in your clients' PPC strategy will help you achieve a broader reach in different markets and lure potential customers.
Microsoft Advertising (previously known as Bing Ads) includes networks and devices that Google otherwise cannot reach, like Windows, Cortana, and Office. That also includes reaching desktop and laptop users with Microsoft Office systems that have not updated their web browser to chrome. And guess what, most of the users are performing research for items to buy or services they need during business hours.
Today we'll explain why upselling Microsoft Ads is worth it with clients.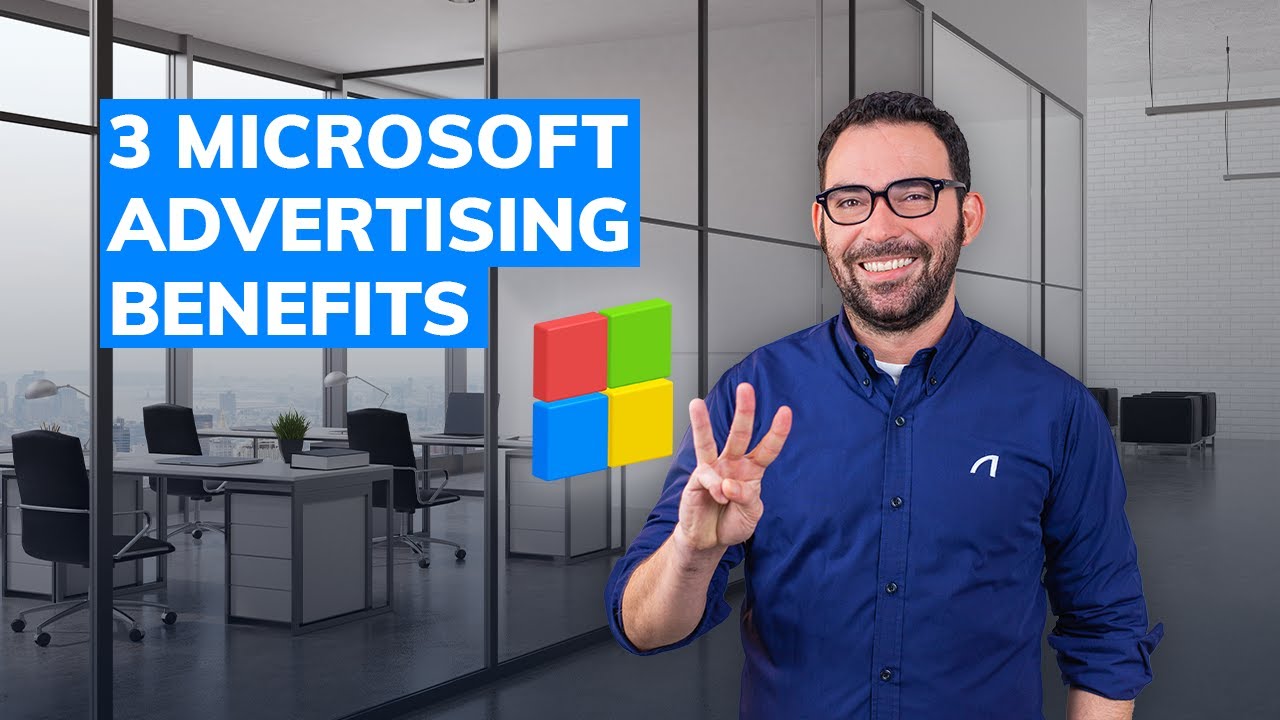 Microsoft Ads Presence in the Digital Market
You might be surprised by market share figures when it comes to the power Microsoft Search holds:
Microsoft search network has over 200 million Windows 10 users, from which 45.4 million searchers are those inaccessible through Google.
So, while Google has 90% of the global market reach, Microsoft still represents a 24% US market dominance and 37.6% PC market share; more importantly, it's experiencing consistent growth year over year in search advertising with a 23% increase from this year alone. That is a high number if you ask me whether you have doubts about jumping on a cross-channel approach instead of just one marketing ad platform.
Is Microsoft Advertising Worth It for Your Client's PPC Strategy?
Advertising with Microsoft Ads is a must for a successful digital marketing strategy. Besides the statistics and advantages mentioned above, it is essential to highlight other benefits you can exploit from Microsoft Advertising by adding it to your client's PPC strategy.
Here are five benefits to consider with upselling Microsoft Ads:
Microsoft has lower CPC and less competition
It's very easy to set up
Higher purchasing power and intent
Relevant audiences
Control of targeting demographics
Let's dive deeper into each of these benefits.
Lower CPC and Competition
If you're managing a PPC ads account for small-medium-sized businesses with certain budget constraints, Microsoft Advertising offers lower CPCs than Google Ads due to fewer competitors advertising and entering auctions. Less competition means more opportunities to rank higher on the search engine results pages (SERPs), likely resulting in a higher CTR.
While this will differ per industry, it's an excellent opportunity for more traffic for the dollar. Therefore you will be able to capture much more traffic with the same ad spend and, more importantly, bring in qualified clients at a much lower cost.
Easy to Set Up
One of the things that Microsoft is putting a lot of effort into is making accounts easy to set up when it comes to importing or uploading campaigns from other platforms without spending the extra time reconfiguring them. It's as simple as two clicks on the top menu of the home page:
So if you're already using Google or Facebook Ads, you can quickly and seamlessly import your campaigns into Microsoft to expand your reach and bring new customers to your website.
Higher Buying Power and Intent
Most people who utilize Microsoft and its syndicated partners are over 35 years old and have a household income greater than $100,000 per year. Another interesting stat is that Microsoft desktop users spend around 35% more shopping online than your average shopper on other search engines. What does this translate into?
Engaging Audiences
If your clients are in the B2B industry, Microsoft Advertising is the only digital advertising platform that offers LinkedIn Profile Targeting. You can target users based on their job position, industry, and specific companies they work for to reach ideal customers.
In previous blogs, we have covered some interesting points about Microsoft and its benefits in the digital marketing industry. However, did you know that Bing is one of the most extensive AI-based services helping connect consumers with the most relevant information to their objectives?
Using the Microsoft Audience Network for your clients, you can reach hundreds of millions of unique monthly visitors across MSN, Outlook.com, and Microsoft Edge browsers. By selecting high-quality partner sites, you can offer convenience and power from a unified platform with Microsoft Ads, building on search result intelligence with a familiar experience to help deliver a great ROI.
Control of the Demographics
A significant advantage of Microsoft Ads is that you gain complete control of the demographics targeted in your account. It allows advertising to specific audiences and gives a business a chance to appeal as a solution to a user's search query. It also supports bid optimization so that when your intended audience sees an ad, it raises bids to increase the likelihood of a conversion.
Studies show that the search engines used by Microsoft Advertising appeal to a more mature and affluent audience, and 54% of that audience have an annual average income of $75k or more.
Diversify Your Client's PPC Efforts By Upselling Microsoft Ads
Thanks to our relationship with Microsoft, we have seen how using their platforms in different lines of business can increase online presence by strategically using the insights we've mentioned along with current PPC efforts.
If you're still wondering if Microsoft Advertising is worth upselling, we suggest you consider it; pitching it as a complementary channel to your current marketing approach can bring significant value to what you offer clients. And if you want to see how you can scale and grow your agency further, check out our sales enablement solution!