[display-name-category]
[post_author]
[wtr-time]
In 2018 at the Partner Summit, Microsoft launched the Microsft Audience Network (MSAN) with new features and solutions that would make a difference when compared with the old Bing Audience Network.
This innovative network presented AI Capabilities that allowed you to reach millions of people that other platforms like Google were not able to reach and capture search-intent signals. Along with other advantages, including the Microsoft audience graph and brand safety.
The Microsoft graph refers to a network of office365 subscribers, 1.5 billion users, and 500 million LinkedIn users from which the Microsoft algorithm can get insights and spot relevant trends.
The access to granular information, massive reach, and accurate targeting make the MSAN a powerful network to advertise on. Actually, in 2020, 42% of view-through conversions were attributed to this network.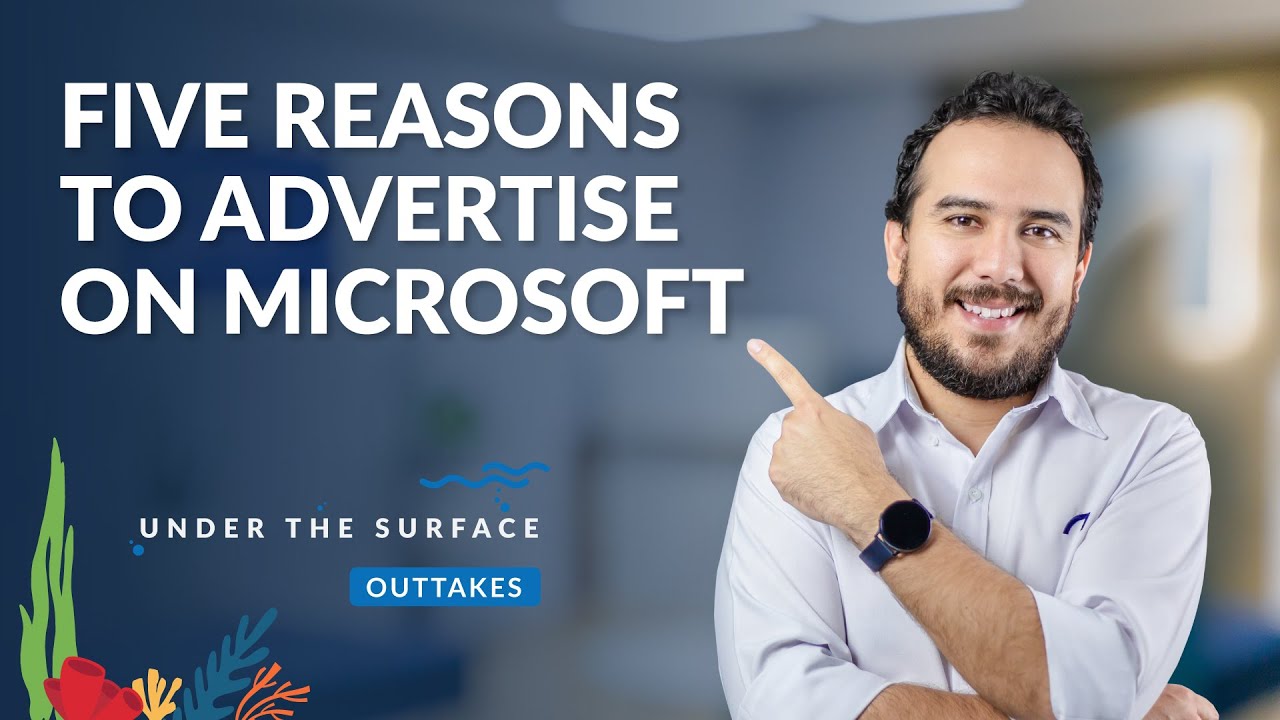 What's Vertical Advertising?
This type of advertisement refers to a strategy used to target an audience with similar interests, needs, and demands. It's an ideal option when targeting people in a definitive niche.
We have proof that the Microsoft audience network is the go-to solution for vertical advertising!
Research performed by Microsft showed a +38% lift in impressions and a +48% lift in clicks when users were exposed to ads in the MSAN.
The study also showed a search click lift in the following specific verticals:
Retail +77%
Travel +67%
Technology +57%
Financial Services +25%
Autos +19%
Microsft Ads has this optimal vertical advertising network and a type of ad customized for this particular approach.
An Optimal Solution for Your Clients
Vertical ads are dynamically generated by artificial mechanisms that gather data from all the users across the Microsoft network to create tailored ads based on similar interests. These ads can help you:
Lower your CPC
Increase the CTR
Drive More Traffic
With Vertical Ads, you can connect with customers through richer ad experiences focusing on precise information and ad formats that are easy to read and interact with. These ads are different for each industry; the existing categories are:
Automotive
Credit card
Cruises
Health insurance
Professional services (insurance, real estate, and tax)
Tours and activities
Microsoft has communicated that due to the effectiveness of vertical ads, the categories will be expanded to meet the need of other industries as well.
Vertical Ads Advantages
Besides all their qualities, like understanding users' needs in a deeper way to create tailored results, vertical ads are a great way to operate across the network with minimum time and resources.
Moreover, since vertical ads serve a niche audience, their costs are lower, giving you the opportunity to get a higher volume of your conversions.
Last but not least, vertical ads are very dynamic, which helps you to gather and analyze data and display engaging results. This means that every ad, according to the industry, search query, and information available, can adopt different formats making it more appealing to the consumer.
Setting Up Vertical Ads
One of the main advantages of using vertical ads is that they are straightforward to create and manage. Check how to set them up in 3 simple steps!
Set up a single-text ad campaign with a placeholder ad group, keyword, ad, and bid.
Upload a dynamic data feed file in Microsoft Advertising.
Use feed scheduling to keep your feed data fresh and ensure that your campaigns remain effective.
Protips for Vertical Ads
Provide a complete feed of all available offerings to increase the chances of matching search queries.
Use negative keywords to filter out irrelevant search terms.
Track conversions to optimize your ads adequately.
Ensure ads are eligible to serve all relevant customers by setting location targeting in your campaigns.
Can't Wait to Try Them Out?
Every strategy is different. Some strategies might focus on a niche and others on a broader audience. If you are about to run a campaign for a well-defined audience with particular interests, you can't miss the opportunity to try vertical ads.
This automated solution has been created with your customers in mind to meet the most specific needs in every industry.
Microsoft Ads and some other advertising platforms are constantly evolving and creating new features and solutions to help you reach your goals in the most optimal ways. Subscribe to our blog to keep up with the latest strategies, insights, and tips.