[display-name-category]
[post_author]
[wtr-time]
Let's suppose that you are a horse racing fan and you are about to make a bet. Would you risk your money by making a bet on the horse with fewer chances to win or the one more likely to win? Whether you see this as a hobby or as a way to gain money, you would never want to make a bet on the wrong horse.
Having this principle in mind, take a look a the following stats!
Upselling increases revenue by 30% on average.
Upsells and renewals might represent 70-95% of revenue for companies who focus on this.
Upselling is 68% more affordable than acquiring new customers.
To generate higher revenue for your agency, you must start by implementing a good white-label ppc upselling plan.
How Does White Label PPC Upselling Work?
Upselling refers to increasing your customers' value by luring them into upgrading their ppc package or simply increasing their budget.
For instance, if you have a client who offers multiple solutions and wants you to run a campaign for one of the services they offer, but instead, you end up selling a whole package to create a campaign for each of their solutions, making them increase their budget, that's an upsell.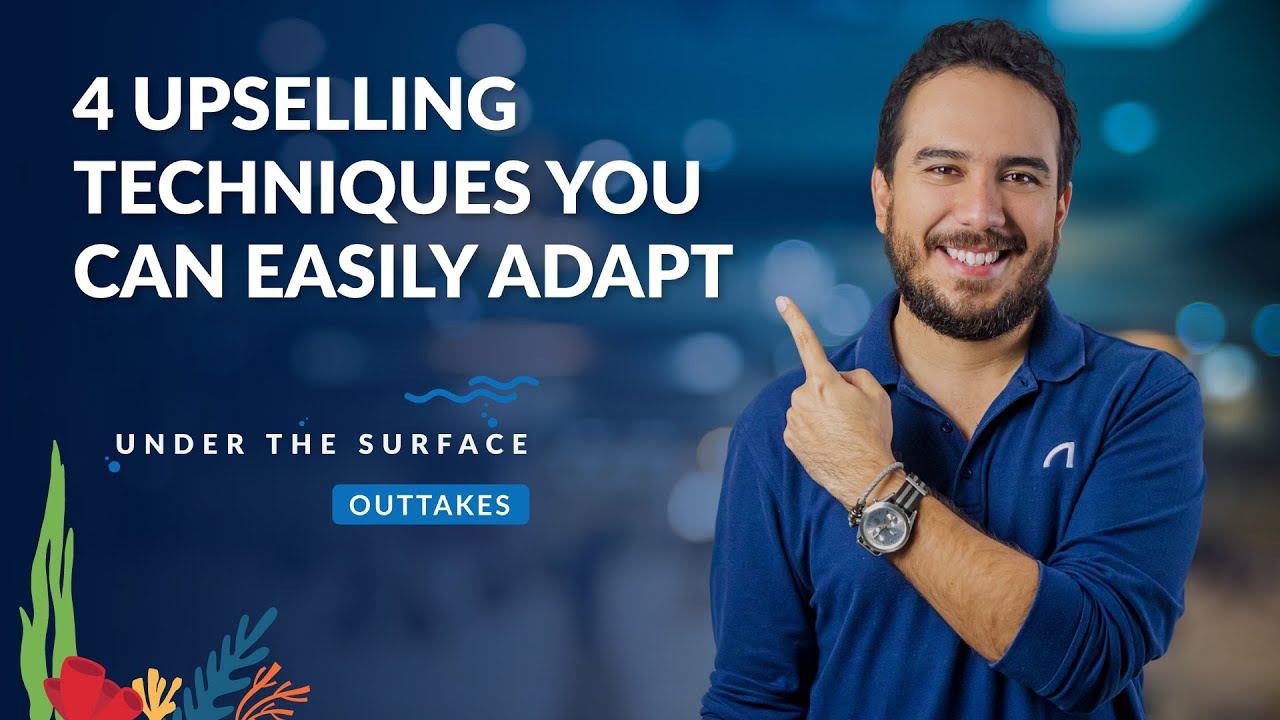 This might be confused with the term "cross-selling," but here is the difference…
Cross-selling refers to offering products or services that complement your client's purchase. If we are talking about white-label ppc, offering complementary services such as seo and social media management is cross-selling, while having your client only upgrade their ppc plan is an upsell.
Now that you know the difference between white-label ppc upselling and cross-selling, you are ready to learn how to master this sales technique with four simple steps.
1. Identify Your Upsell Opportunity
This is the first and probably one of the most tricky stages of the upselling process. What you need to do here is similar to "qualifying leads," but in this case, you will have to go over your clients' portfolios and determine who are the ideal candidates for you to pitch an upsell.
Main Aspects to Consider for White Label PPC Upselling
Sort by age: The length of time that your clients have been part of your portfolio is one of the things you'll want to consider. It is ideal to start qualifying the customers who have been loyal to your services for longer.
The first reason is that a loyal client tends to be someone who is content with the solutions you have provided. Moreover, time is your ally. Since you have been working with those clients' campaigns for quite a long time, you will be able to spot the areas of improvement easily and prove how a budget increase or an upgraded strategy could benefit their business.
Sort by spending capacity: Keeping an open and constant line of communication with your customers is vital. Not only because you keep them well-informed but also because you can get to know more about their future plans, goals, and changes.
For example, while holding your monthly meeting with one of your clients, you realize that they are thinking about expanding their annual marketing budget due to the great results they have seen. This is a great hint for you to start digging more and create a proposal that aligns with their plans and goals.
Protip: Keeping an eye on your clients is crucial but not enough. You must consider all your upselling and cross-selling options to come up with the right offer as soon as you see the opportunity.
2. Provide Prove
Once you have determined to whom you can pitch an upsell, you will have to demonstrate that this is a safe move. Keep in mind that your clients will not invest more money if they do not see a greater benefit for their business.
Marketing collateral such as case studies can be the perfect complement for your pitch to show your customers how others within the same industry have potentialized their results just by that by increasing their investment. Additionally, if those case studies are about others accounts that you have managed, there is no doubt that they will be extremely convincing for your upsell prospects.
Protip: Increase your chances of closing the deal by adding statistics, benchmarks, and relevant data to your collateral.
3. Prepare Your White Label PPC Upselling Pitch
It does not matter if you are pitching to a new client or if you are trying to upsell to an existing customer. You will always need to make it the right way. With this, I mean that you need to be organized and resourceful. The best way to do it is by creating a proposal.
Remember that a proposal is a base that helps you to organize your ideas and a guide throughout the presentation. This will also allow you to share the account's historical data while pinpointing the main areas of improvement. Then you can use this information and other industry benchmarks to establish projections and support your pitch.
Protip: Make sure to include an updated market analysis, competitor research, an account audit, possible scenarios with different budget options, and your projections. To learn more about all you need to include, click here.
4. Follow Best Practices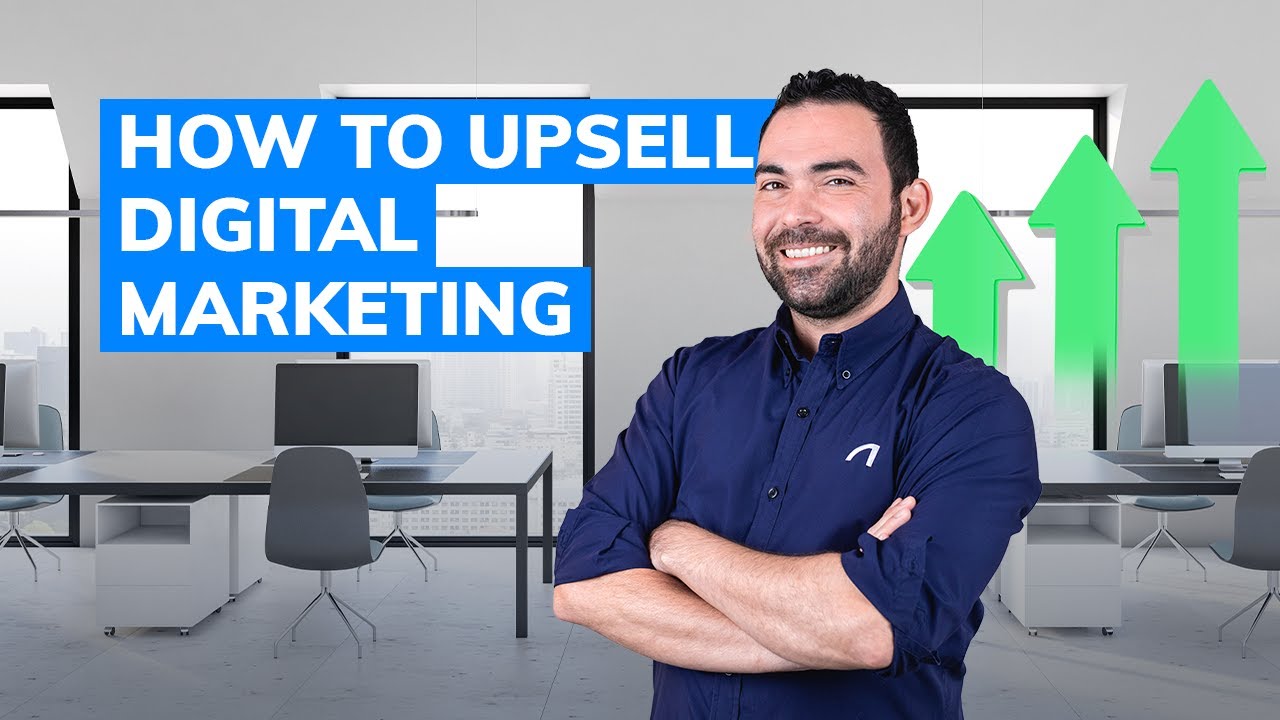 Focus On Relevant Metrics
Another important thing you have in your favor when pitching to existing customers is that you already know their main focus. This is why you need to ensure that you support your pitch, focusing your projections on the more relevant KPIs to your clients.
For example, if your client's focus is to gain market share, you know that you need to use metrics like Impression Share (IS) and, what's more, use "Lost Impression Share (Budget)" to highlight that area of improvement.
Use Visuals
Avoid using a presentation overloaded with text when you pitch an upsell. Instead, try using as many images and visual content as possible. Keep in mind that one good image reveals more than a thousand words. Visuals such as graphs are optimal for sharing valuable information in a clear and effective way.
Don't Forget About the Perks
Nobody can resist a deal that will be beneficial for their business and, on top of that, will make them feel rewarded. Offering perks such as special discounts, free trials, or free add-ons will make your customers feel appreciated, motivate them to invest more, and make them feel a small sense of urgency.
Anticipate Objections
There are many reasons why your prospects could come up with an objection, but since we are focusing on pitching upsells, the most common objections are related to perceived value.
For example, one of the objections you might hear is, "We are doing fine with the current budget. Why would we need to increase it?"
This question represents a great opportunity to highlight the areas of improvement you have previously identified. Moreover, even if your client's goals have been achieved with the current budget, it does not mean that the results could be even greater. This is why it is so important that you have your projections at hand.
Another possible objection could be, "We do not have any budget left to invest more in PPC."
Do not let that one stop you! Go ahead and ask your clients how they are currently managing and distributing their full marketing budget. You will be able to find a way to demonstrate how an in their ppc plan could be more beneficial than other efforts, and you could also find opportunities to cross-sell.
You Don't Need to Pitch Solo
A true partnership means supporting each other when it's needed the most. By partnering with a digital marketing agency that focuses on sales enablement solutions, you will gain access to high-quality tools and experienced sales and advertising specialists to whom you can come for help whenever you need it.
When it comes to selling to new prospective clients or upselling to existing customers, you can take advantage of sales consultations to go over your prospects' accounts and get well-prepared to close every sale like a pro. But that's not it; you can also reach your partners to join your sales call and have your back. This is what we call "Co-Pitch Support."
Put it this way, let's say that you are upselling to an existing client, and everything is going great until your customer inquires about things that are way too specific. Would you rather ask them to wait so you can reach back to the account manager and then get back to them with an answer (jeopardizing your sale)? Or would you instead have the account manager join the meeting to tackle all those inquiries on the spot and help you close your sale right at that moment?
See for yourself what are the main sales enablement solutions that you should take into account when partnering with a digital marketing agency.