Did you know that in July, more than 25% of Americans kick off holiday shopping? By October's end, 50% are shopping, and 28% are done. With 87% relying on Google properties, 65% on social media, and 59% on online marketplaces, is your business ready for the season ahead? 
The holiday season is a golden opportunity to engage potential customers with targeted messaging and creative content. It's time to leverage all the resources at your disposal, like seasonal landing pages, video ads, and banner ads, to reach your target audience and drive conversions.
Landing Pages
Landing pages are excellent tools for driving sales anytime but can be particularly effective during the holidays. All-year-round landing pages are okay if your site stocks products or offers services people buy throughout the year. However, cyclical products or services require a different strategy, with demand increasing during seasonal periods like the holidays.
A landing page about just one product, seasonal discount, or gift package can be a good way to focus a customer's attention and nudge them to make a purchase. 
Holiday-targeted PPC campaigns must incorporate contextually aligned holiday landing pages that support shoppers' expectations to click on your paid ads. Seasonal landing pages offer a good message match for your customers because they are designed to accurately reflect the promotions of your seasonal ad copy that got them there in the first place. This message match could also help reduce bounce rates.
Still not sure if this strategy is for you? Here are some benefits of implementing holiday landing pages into your holiday marketing campaign strategies:
Drive more conversions: Remove distractions while providing all the information shoppers need to decide. 
Increase opportunities for personalization and segmentation: Personalized and segmented assets work to build customer trust and loyalty long term. 
Track results: Tracking promotions with seasonal landing pages makes it easier to attribute behaviors and metrics. This might include clicks, purchases, time spent on the page, and bounce rate.
Video Creatives 
Have you been influenced to make a purchase by a video you watched online over the past 3 months? If the answer is yes, there is a reason why. People turn to YouTube when shopping every day; in fact, YouTube is the #1 platform used to research a product/brand or decide about a purchase. During the holiday season, online video is a major source of discovery and inspiration for consumers. 
Implementing Holiday YouTube ad campaigns can help you reach key audiences where they are consuming content and drive conversions.
Capture customers' attention along the conversion funnel by:
Creating compelling video campaigns with various video ad formats to engage customers in different ways on YouTube and across video partner sites.
Common early-season activities for shoppers include searching for gift ideas and turning to YouTube creators for reviews and inspiration. Now is the time to strategically share gift guides, promotions, discounts, etc, and create video content to spark ideas and gift lists.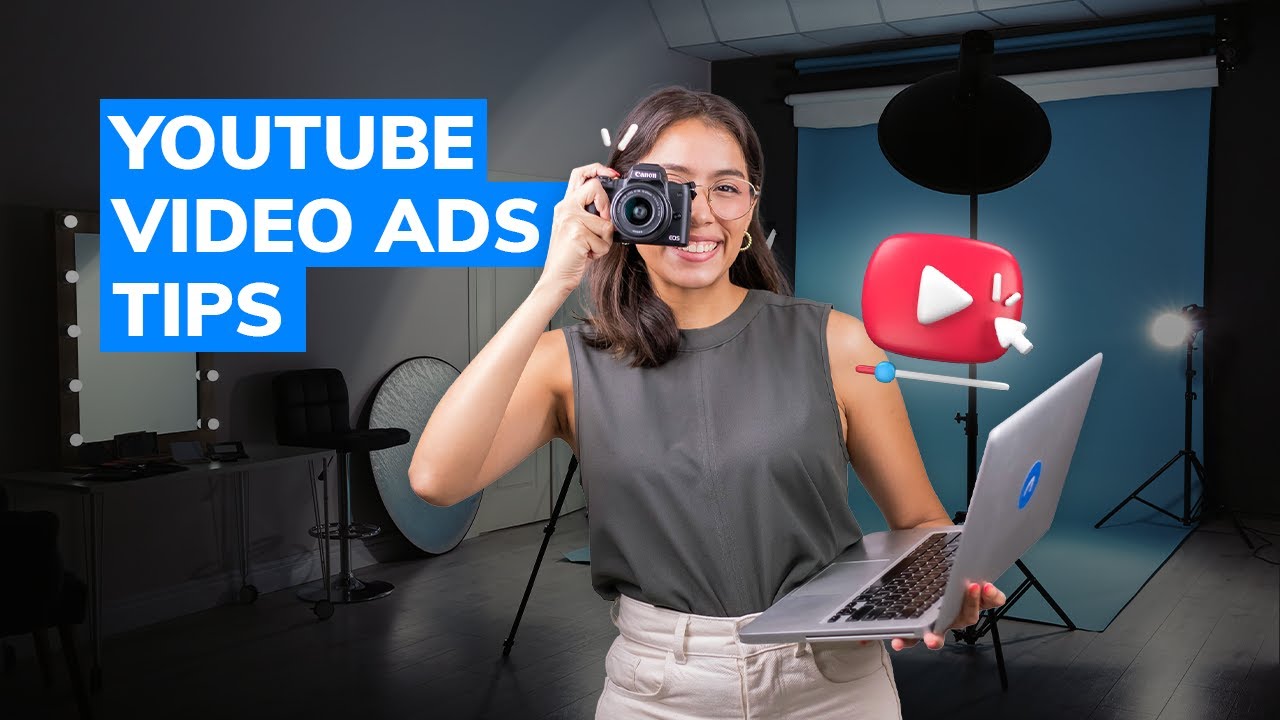 Banner Creatives 
According to Google, about a third of consumers in surveyed markets are spending more time making decisions (30%), considering more brands (30%), and considering more stores/retailers (29%).
Creating display and remarketing PPC Banner Ads is a great way to reinforce holiday campaign messages and create brand recognition among audiences during the discovery and decision stage.
Invest in visually striking banners that grab attention and communicate your key messages effectively.
Extra Tips and Best Practices
Expanding your digital marketing efforts during the season takes research and planning for success. So make sure to:
Define your business objectives and target KPIs to develop a strong holiday marketing strategy. Whether you want to promote a new holiday product line or drive traffic to new locations, get clear on and prioritize your holiday goals. 
Use data to build your strategy, analyze your top-selling products, brands, and pricing benchmarks, explore the competitive landscape, and get ideas for even better performance. 
Attract deal-seekers by adding promotions, local promotions, and sale prices. In fact, 48% of consumers say they buy from new brands offering better deals/prices more often.
Consider sustaining your holiday advertising throughout the week and past Dec 25th. Last holiday season, consumers spent on average $4.2 billion on weekdays and $4.4 billion on weekend days, according to a Mastercard credit card analysis conducted by BCG.
Accelerate Your Holiday Marketing This Season
The holiday season is not a time to slow down on your digital marketing efforts, if you're not in front of shoppers early, you're leaving sales on the table. Seasonal landing pages are a key tool to gain traction for your new e-commerce winter lines, Black Friday, or Christmas promotions, they offer a good message to match for your customers because they are designed to accurately reflect the promotions of your seasonal ad copy that got them there in the first place.
Navigating the holiday marketing landscape can be challenging. Our team is ready to guide you every step of the way to build a winning holiday marketing strategy. Whether it's selecting the right channel to start your holiday advertising efforts or creating seasonal landing pages, videos, or banner ads, don't hesitate to reach out.