[display-name-category]
[post_author]
Imagine you're on the road. You've been craving cherry pie, and you've decided on Tom's Pies, a spot outside of your regular neighborhood.
You follow the directions you've been given, and you arrive, ready to buy yourself a pie.
But within a few minutes, you discover there are no pies, and no one knows when they will be available. Frustrated, on your way home, you swing into a regular bakery to feed your craving and write off Tom's Pies for good.
Sounds frustrating, right? That's how users feel when they've reached your landing page and the information they want isn't there.
An ineffective landing page prevents conversions. It's as simple as that.
As a white label PPC company, our experts educate clients and partners on the importance of landing pages. It's critical to identify any disconnects on your website, which means your landing pages need to continue the conversation that you started with your ads.
Today, we will show you what you can do to optimize your website for conversions.
What Are the Benefits of Optimizing Your Website?
Your PPC campaigns benefit from website optimizations in a couple ways.
An effective landing page will entice your visitors to make decisions. Remember, once they've arrived on your page, users are more likely to take another action. They are past the "Awareness" stage. They've taken one action by clicking your ad. So far, so good.
Now you need to make sure your landing page can improve the quality and volume of conversions.
What if someone had been helpful at Tom's Pies? Would you have written them off so quickly? Probably not. What if there had been more information? You'd be more inclined to try again.
The second, more technical benefit of an optimized site is a better Quality Score. This factor has a long-term impact that contributes to your PPC marketing efforts. It also translates to lower costs associated with your campaign.
Check out this article to find other helpful ways the Quality Score will help you improve your campaign's performance.
Before You Optimize, Install This Google Tool
Optimize your website with a focus on conversions. This means you will need a good source of reliable data to get started.
Where can you get it? The data you get from the PPC platform doesn't paint a whole picture. What happens between a user's click and conversion (or lack thereof)?
You need to install Google Analytics on your website to gather these insights. The amount of information you can draw from Google Analytics will piece the puzzle together and make it possible to identify potential problems with your landing page.
Here's a short clip to get you started. Jump in with Genevieve, our VP of Customer Experience.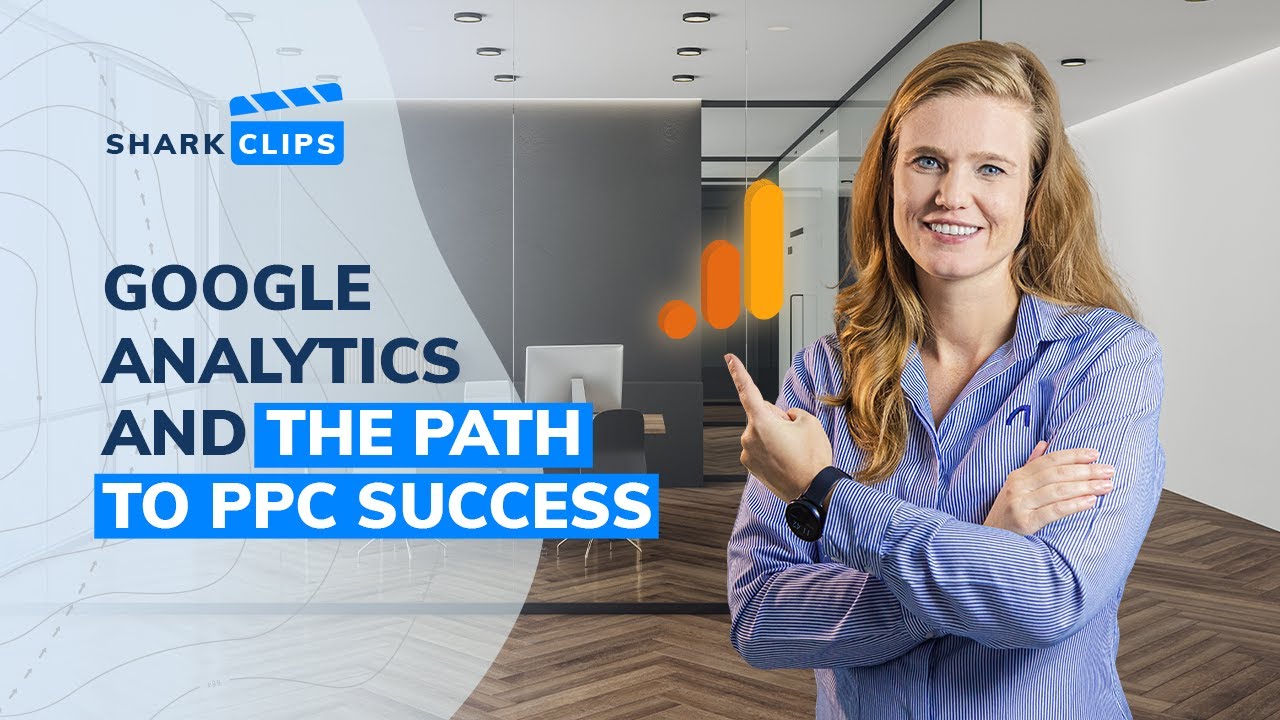 Optimize In Small Steps
As you go, you'll start to see the progress. After you install Google Analytics, you'll be knee-deep in valuable data on visitor behavior. You'll know what is responsible for tripping up your potential customers.
Which brings us to the big question—What do you change first?
You will want to make several changes at once, but don't do it. Slow down. In due time, you will get your website to where it needs to be.
The key to building a great landing page is taking small steps.
The easiest things should come first. Focus on the technical aspects of your website. Loading speeds can be deal breakers for people on the go. What's the point of optimizing content that a user will never get to see?
Make these small changes first and test how it goes as you work on the bigger changes. In the meantime, you will see if it has a positive impact as you work on other elements.
What other elements? Don't worry. We won't jump off without reviewing them.
Choose the Right Landing Page
Let's discuss your bounce rate.
A "bounce" is an exit off your site.. Mailchimp describes it perfectly—when a user who viewed a page of your site or a landing page but didn't engage further.
If the bounce rate for a PPC campaign is high, you may be linking to the wrong landing page. That's a simple fix. All you have to do is find a page that is better associated with the ad you've placed.
The content of your landing page needs to match that of your ads. After all, they want to learn more about the product or service that you say you're offering.
Revise Your Value Proposition
Would you prefer a fresh pie or something that looks old and dry?
Whether it's pies or websites, first impressions matter. You have very little time to grab the attention of a new visitor on your website. In seconds, you must let them know what you are about and why they should choose you.
Nowadays, people skim. They tend to read the headlines but not the rest. Make good use of your landing page's real estate. Sprinkle attention-grabbing headlines on your page. Use actionable verbs and keep the essential information above the fold. That way, they can get the gist at first glance.
If this piques your visitor's interest, they'll keep scrolling!
Design to be Intuitive and Helpful
The timeless design principle applies to landing pages: less is more.
Avoid overcrowding your landing page with too many design elements. Too much stuff detracts from the user experience.
Though we all want to impress, your design and calls-to-action should be intuitive and straightforward.
Here are a few of the elements you can focus on when simplifying your landing page's design:
Typography
Graphics, Images & Videos
Attractive Fonts
Color Palette
Call-To-Action Button
Add Relatable User-Generated Content
Most of us set out for cherry pie adventures because someone has recommended them to us. Good reviews are so much more convincing than traditional marketing efforts.
Someone vouching for a product makes us take action. Add testimonials and online reviews to elicit the same response from your visitors.
Adding this section to your website will make your brand credible, so you can convert undecided prospects into new customers by the wonders of social proofing.
Methods of Contact & Responsiveness
If you are after leads, ensure your contact information is easy to find on your site. If they can't find your phone number, it can become a deal-breaker for many. Even if they were on board to try your product or service, many people won't bother to look for it.
Responsiveness is also important. For every method of contact that you provide, there must be someone to respond.
Optimize Your Website with SEO
SEO and PPC are a winning combination. Pairing these practices will strengthen your strategy and improve your landing page's ranking. Do this by:
Research keywords and add them organically. This exercise will help you determine trending and relevant keywords. Add them to the content for more effective website optimization.
Review your headlines to make sure they have the proper tag hierarchy.
Keep your landing page desktop and mobile friendly so no matter how users arrive at your site, they will have a great experience. Make sure every element of your page loads quickly. This also contributes to the user's experience.
Conclusion
Before we part, let's head back to our original scenario. You're on the road again for Tom's Pies. When you arrive, you find yourself with a beautiful little shop with fresh-made pies in the window. The menu is small, the pies are wonderful, and the experience is unforgettable.
You won't only be back for more, but you're going to tell all your friends about it.
That's what we want for your website.
Drive people to your website and give them the experience they crave. That way they will rave to their friends about you and on and on it goes.
Following these tips and best practices to give your PPC marketing campaign every opportunity to be successful.
Eager to improve other elements of your digital strategy? Stay up to date with the latest digital marketing trends and tactics by subscribing to our blog.