[display-name-category]
[post_author]
You can reach more customers through YouTube videos, but where should you begin to add YouTube to your 2021 PPC marketing strategy? Before producing any YouTube videos, there are some things to consider. What are some of the elements of shooting and editing a video ad? What format should I use?
You may think that creating great video ads is about writing, shooting, and editing your videos, but there are things to think about before making them. This article provides a series of guidelines and best practices for developing your YouTube marketing strategy before starting production.
White Shark Media is a white label PPC agency that manages hundreds of Google, Bing, and… you guessed it, YouTube campaigns. Our work led to a shortlist of guidelines and best practices we recommend to many of our advertisers who are making their videos and planning to run them as YouTube ads.
Here are 5 of the most important guidelines for creating YouTube video ads for your business.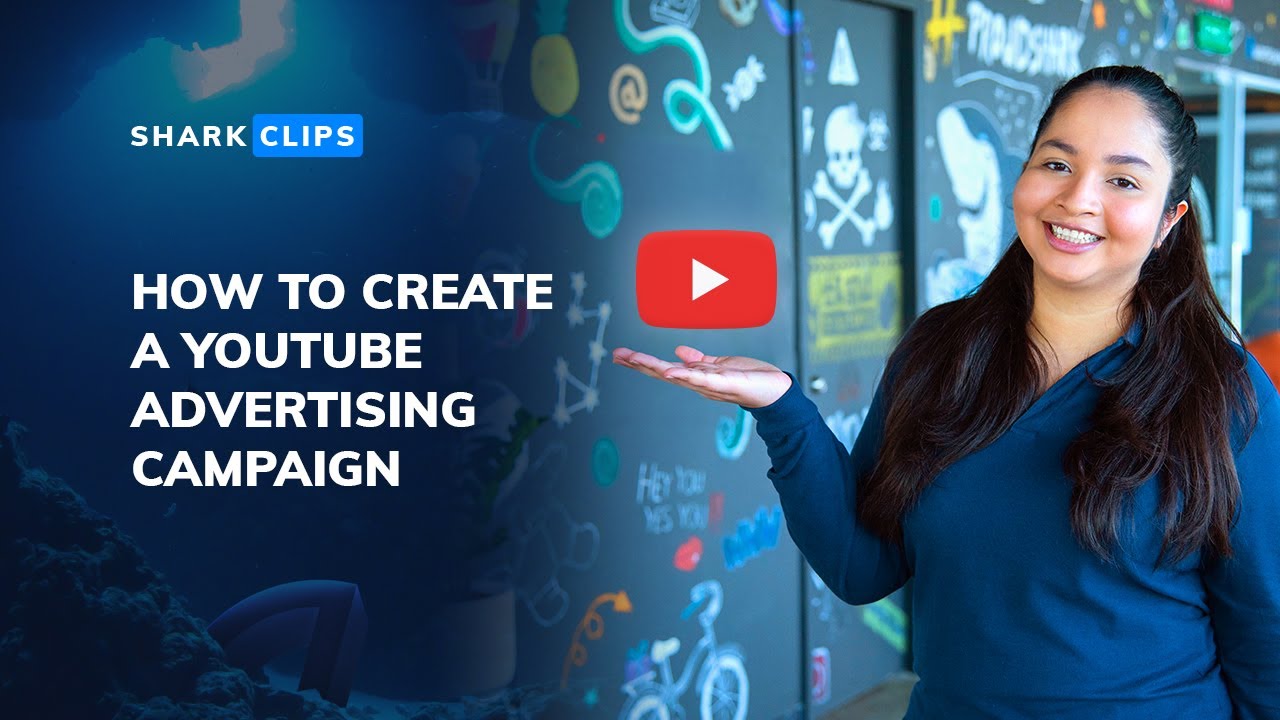 Format
First, Google allows you to create six types of ads that can appear on YouTube, including Discovery and Display ads. There are also Bumper ads, which are non-skippable ads that must be 6 seconds or less (these are primarily used for brand awareness.)
It's important to know that these are available options, but for now, we will focus primarily on Skippable In-Stream ads. Most advertisers use these ads to generate awareness and action. The Google Ads campaign type we recommend to run your In-Stream ads is in the just-released Video action campaigns.
Side note: You must upload the video you will be using in your campaign to a channel on YouTube. If your business doesn't already have a YouTube channel or account, create one. It's not ideal to use a personal account. We also suggest making the video "unlisted."
Set-up aside, let's discuss some of the important elements of Google Ads on YouTube.
Video Length
You can create video ads of almost any duration. You could make a 10-minute video as an ad, but that would probably be a bad idea as people might lose interest fast.
Like most PPC advertising, YouTube ads also need to jump out at the user. It should be attention-grabbing from the start. Because videos are skippable after 5 seconds, you want to include as much information as possible in that time before there is an opportunity to skip.
Google suggests testing multiple lengths to see which one works best for the brand and message. However, our PPC agency recommends using videos that are either 15, 30, and 60-second ad variations. Ideally, you should repurpose your Google Ads videos in these three durations and run them simultaneously to test which performs best for your brand.
If you must select one, our PPC strategists prioritize the 30-second duration. As part of our white label PPC services, we find this tends to be a sweet spot as it falls right in the middle. The ads can look and feel the same in style, but the content varies slightly depending on what we want the hook to be.
If your company already has TV spots that are15 or 30 seconds long, you can use them for YouTube. These are an ideal choice for the platform. If this is the case, pay close attention to the start of the video before using it. If the opening is dull, you may want to tweak it to include helpful content or some sort of a hook.
Content
As far as video content goes, the style of the ad must align with the brand's aesthetic, feel, and ideal buyer persona.
For example, if you have a cosmetic product company that appeals to Gen Z buyers, the style should ideally be fun, bright, and colorful, with cheerful music. Meanwhile, if you are running video ads for a legal practice, the tone should be a lot more professional, with a degree of urgency to drive action.
Style and content will ultimately depend on the product or service itself. The feel and tone of the video must match the product or service you are promoting and the website where they will be arriving.
Text in ads must be legible on mobile devices. Many users carry out their search queries from their phones, and their view includes only the top portion of phone screens when the video is seen while holding a phone vertically.
Audio narration must keep things concise and on point, so users aren't overwhelmed. There is no need to explain everything the product offers in one video (more on that below.)
Hooks
The video's message should have an emotional hook that quickly connects with the audience and resolves an issue. This itch is why you should highlight the unique selling propositions of your product or service in your ads.
What makes your product unique? What makes you stand out from your competitors? Do you have any ongoing promotions or discounts?
You can improve PPC marketing on YouTube if you get into the habit of A/B testing your ads with different combinations of length, content, and hooks. That way, no matter which way it goes, you'll soon know which format works and which doesn't.
For example, suppose you have a company that sells cruelty-free makeup. In that case, you might want to test several variations of your ads with different messaging that highlights unique aspects of the product in each. For instance:
Ad 1: Focused on the cruelty-free, gluten-free aspect
Ad 2: Focused on colors and textures of the product
Ad 3: Focused on the formula, vitamins, etc.
Another hook could be a discount, so if we have a product that is 20% off, for example, it's something we want to highlight in the ad.
Calls to Action
Finally, it's crucial to get the viewer's attention at the end of the video with catchy or creative phrases to give users a reason to take action. The call to action could be a simple "Shop Now," or "Book Today," or "Act While Supplies Last."
As a seasoned PPC agency, it's common for our strategists to recommend adjustments as minor as these. Clients and partners are always surprised to see the result that small changes can have on a campaign.
Keep your CTAs short so users can easily read or listen to them if they are only half-interested in the video they are seeing.
Conclusion
Following these guidelines gives you a good starting point for effective YouTube ads.
That said, creating and managing video PPC marketing campaigns on Google Ads can be a time-consuming and challenging process if you don't know what you are doing.
Read more on the topic before you get started. Check out 5 Types of Audiences to Target When Advertising on YouTube to get more information on setting up your audiences and campaigns and avoid hangups.
If you have any more questions or need additional help, please leave us a comment or contact us so we can help you get started on your YouTube journey.