[display-name-category]
[post_author]
Suppose your lead generation is on fire. You are connecting with a bulk of potential clients.
Everyone's interested in adding PPC to their digital marketing strategy. It's great news, but you're also concerned. Your team is overwhelmed creating personalized documents and addressing concerns. You realize that you need help.
Someone suggests looking into sales enablement tools.
Why Does Your Team Need Sales Enablement Tools?
The software leverages automation and sales collateral; its features can help your team navigate each stage of the buying process.
You're intrigued yet uneasy. Automated reports? Digital support? How can automation help in connecting with clients?
While software can't replace the ability to connect with clients, it can ease the work. Follow steps and leverage features to increase productivity and shorten processes. It won't do the job, but it enables your team to do their job better.
This article is going to walk you through why this tool can make a difference to your business.
What's the Buzz About Sales Enablement Software
Every sales process has a set of steps that guides a potential customer from Awareness (top of the funnel) to Action (bottom of the funnel).
Maintaining a great sales process is a timeless challenge. Luckily, innovative solutions have surfaced to combat the obstacles to sell PPC. The times and markets are in continuous change, and sales teams must adapt. It's hard but fruitful work.
Sales enablement tools equip your teams with resources to engage all your potential clients. From audits to co-pitching, you can cut through the fluff to close more deals.
Prospect With Experts to Sell PPC Services
Have you ever felt stuck in a pitch? Is your team losing clients in the same stage over and over again? Do potential clients disappear? These hang-ups can be frustrating and exhausting. You might not even know what you are doing wrong.
One of the features available is being able to connect with industry experts. Together, you can review your pipeline and walk through your approach. Determine what to tweak or improve to change your growth strategy to closing more deals.
Experts combine years of experience that your agency may lack. Also, they are privy to the technology that can reduce hours of work for your team. All these things can get your team out of these funks. Consultations can bring insights and best practices to improve your sales process.
We all need help sometimes. Use consultations to learn how to improve. Often, strategists can jump on sales calls and co-pitch to help you speed up your PPC sales process.
You can handle even the toughest objections with confidence as long as you have the knowledge and support behind you.
Eager to get support, but aren't ready to invest? Watch our Shark Clip to get sales tips from our experts.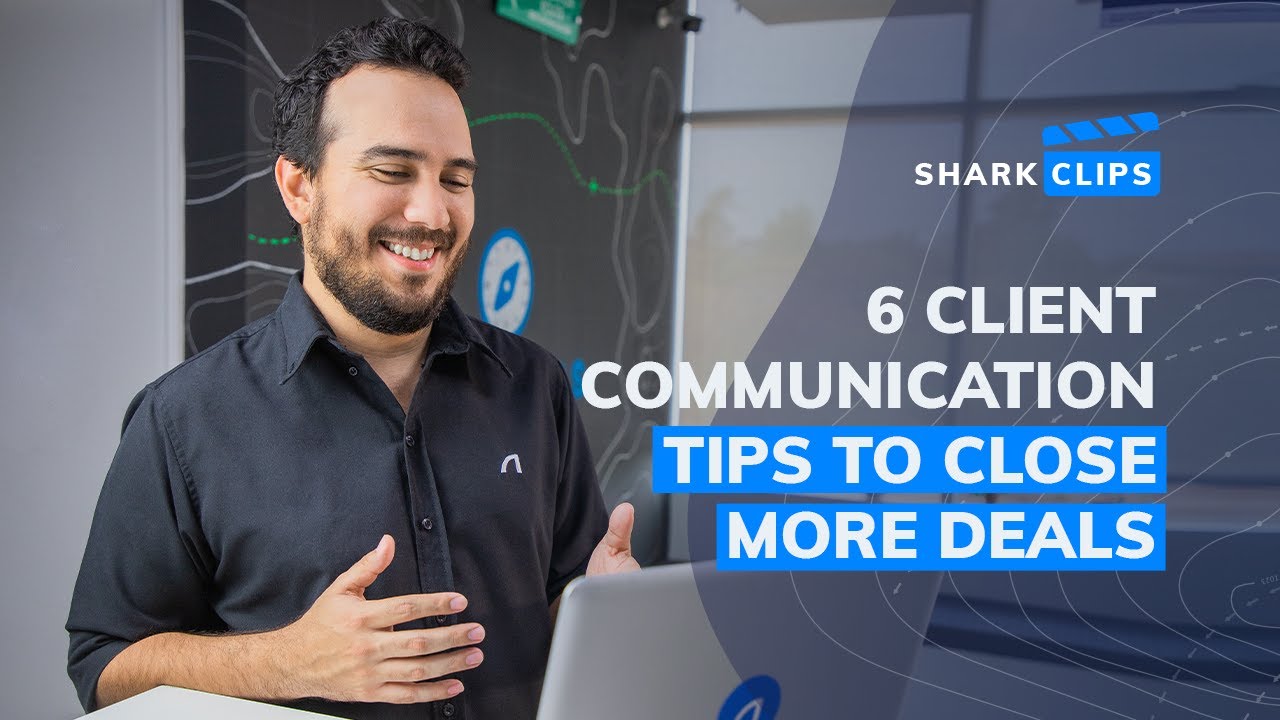 Generate Automated Proposals & Reports
Your client should feel that you've created a pitch especially for them. It should feel tailored to their needs. As a PPC agency, our team is well aware of the amount of time to create personalized pitches. That's why it's so important to have a structure in place already.
If you already have one, you can make it more efficient. How can you do this?
Automate PPC audits: These automated reports analyze accounts, revisit general settings, and identify areas of improvement.
White Shark Media's AdInsights offers up to 30 performance-based recommendations. Additionally, as a partner, you'll be able to brand our tool and add it to your website.
Generate proposals. A well-written offer is the bedrock of a sale. It's a time to show you've listened to your client's current concerns and know how to address them.
Proposals should include account audits, strategies, competitor insights, new opportunities, and budget recommendations. This part will ease your client.
Moreover, proposals can present new growth opportunities. This element will inspire them!
Remember, proposals should convert. If they aren't getting your team farther down the funnel, they aren't doing their job.
White Shark Media's Compass generates proposals in minutes. Use our white-label PPC Proposal Generator to quickly and easily create custom proposals
Close More Deals With Sales Enablement Tools
So, why does your business need sales enablement tools?
Yes, everyone's interested in adding PPC to the menu of services, but the processes are time consuming. Your team needs to be able to do a personalized job for each client without being overwhelmed.
Sales enablement tools standard processes without compromising the human touch. Speed up your sales cycle with a bit of help from experts and technology.