Transform Your
Online Store

Working With an Ecommerce

PPC Agency
GOOGLE ADS AND MICROSOFT ADS MANAGEMENT
Get ecommerce-focused campaigns that will grow your brand, sales & better customer relationships. Work with an expert agency to access custom and full-service management for Google and Microsoft ads for ecommerce stores.
Create New Shopping Experiences
RETHINK YOUR
ECOMMERCE STRATEGY

TO DELIVER A UNIQUE EXPERIENCE

Ecommerce ads through Google and Microsoft can deliver conversion-optimized experiences for shoppers along their buying journey. Learn key strategies for ecommerce PPC ads through our blueprint methodology that has led many online stores to success.
Campaign Audit
Existing Campaigns
Site & Services/Products Analysis
Business Goals & Objectives
Tracking & MarTech
Other Marketing Efforts
Market Research
Competitor Research
Keyword (Includes Neg. Kwd) Research
Industry Market Trends & Shopping Behavior
Strategy Development & Creation
Campaign Building
KPI Setup & Campaign Structure
Ad Copy Intent & Content
Product Landing Page Optimization Needs
Product Inventory Feed Creation & Optimization
Tracking Installation
Optimization & Testing
Search Query Analysis
Negative Keywords
Ad Copy & Landing Page A/B Testing
Device Performance
Bid & Audience Segment Adjustments
Reporting Results
Performance Forecasting
Attribution Models
Deep Dive & Analytical Digest
Campaign Results
Next Steps
Expansion Strategy
New Channels & Networks
Marketing Budget Review
Campaign Structure
New Campaign Testing & Targeting Criteria
Review of Strategy Enhancements
A DEDICATED
ECOMMERCE PPC MANAGEMENT

AGENCY
A TEAM OF EXPERTS THAT DRIVE ROI THROUGH THE SALES FUNNEL
Our agency for ecommerce Google Ads and Microsoft Ads designates a comprehensive team of specialists for your business. They each work towards executing a strategy that leads you to success. Your dedicated team consists of the following:
Your Team
Digital marketing Manager
Digital marketing Strategist
Tracking Specialist
Strategic Account Manager

+more
Success in the
Advertising Community
You need to build campaigns for online shoppers. Still, you must also consider targeting customers so they engage with your products. Our ecommerce PPC management agency gets to know your products in-depth. This way, we ensure your ecommerce advertising successfully penetrates the competitive market in your industry.



Product Feed Optimization

They are the foundation of any shopping feed optimization strategy. You can create more relevant product listings, grow sales, and boost your online return through them.




Landing Page Experience

Our ecommerce ads strategy for Google and Bing optimizes your landing pages. We follow PPC best practices for ecommerce to make them relevant to drive users to buy your product.




Ecommerce Conversion Tracking

Tracking simple conversions won't tell you the value you are getting back from a sale. Our ecommerce PPC agency tracks essential ecommerce data to take strategy and optimizations to new levels of sales performance.




Keyword Intent & Match Type

Since sales are your primary goal, our keyword research aims for search terms with high buyer intent. We focus on long-tailed keywords that call actionable search queries.




High-Intent Audiences

Connecting your products to focus on niche audiences creates a unique customer base for your business. You can target various demographics or psychographics and mix and match geolocation with customer intent.




Shopping Campaign Bid Adjustments

We can't just leave smart bidding (automation) to the job. There will be instances where you'll need to bid at the product level as you go into deep optimization techniques, including the manual adjustments of bids.
Straightforward Pricing, No Hidden Fees
Just like we keep our strategies, our management costs are to the point and match the cost-effectiveness your business seeks.
Get Pricing Now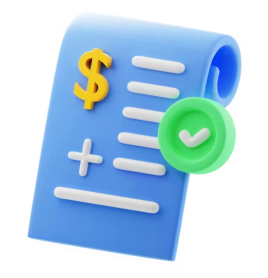 Case Study
LIFETIME CUSTOMER VALUE BEHIND

PERSONALIZED STRATEGIES
Find out how our agency utilizes best practices for PPC ecommerce strategies to boost traffic and achieve results.
The Challenge
This business offers an alternative for buying and selling jewelry and watches. They are an online jewelry store with a wide range of brands in jewelry and accessories.
The Strategy
Remarketing campaign expansion

to boost transactions and revenue

Monitored traffic quality

via negative keywords and keyword selection

Strengthened RSAs and account structure

to improve quality score

Product segmentation in regular Shopping campaigns

Imported goals from Google Analytics

to have enough conversion data for better results in Maximize Conversion Value bidding strategy
Increased Conversions
by 156%
Incremented Impressions
by 139%

Feedback
on the
Results
"I am thrilled to have WSM on my side for my PPC/Google marketing needs, they go above and beyond the call of duty"
A Unique
Experience For Shoppers
People are already looking for your products. It's all about integrating a seamless strategy to help them connect and engage with your online store.