YOUR CUSTOM ENTERPRISE PPC ADVERTISING SOLUTION
White Shark Media's Enterprise PPC advertising solution is a custom program tailored to your business needs. As PPC consultants, we have the capacity, flexibility, and expertise to handle your entire paid marketing strategy or work with your in-house team to deliver the very best results.
PPC ads can be tricky for everyone – even businesses that have experience with the processes. We can provide the support you need to set up campaigns, make adjustments, and implement the most innovative strategies
WHITE SHARK MEDIA'S PPC SERVICES POWERHOUSE
White Shark Media has more than 10 years of experience managing PPC advertising for clients of all sizes and industries, and we have acquired the expertise to guide other agencies to success with:
Team Structure Flexibility
Headquartering in Nicaragua gives us a competitive advantage over other agencies, because we can offer lower prices.
Our team is highly experienced in PPC ads and fluent in both Spanish and English, and our infrastructure, methodology, and resources allow us to train PPC professionals in a short period and build the best team for each individual account.
Ability to Swiftly Takeover Large Portfolios
Our solid understanding of the industry, flexibility, team dynamics, and resources allows us to onboard accounts, no matter the size, by following our already established processes.
We also have the flexibility to adapt to our partners' PPC advertising methodologies and technology for seamless onboarding and management, hire and train from scratch, and scale up quickly.
White Label Technologies
White Shark Media's Compass, our PPC Sales Enablement Platform, makes it easy to scale your business with an automated audit tool, proposal generator, reporting tool, sales consultations with our experts, sales courses, a sales and marketing collateral library, and more. All of it can be white-labeled for your agency.
As experienced PPC consultants, we also partner with the best automation technology companies, empowering our strategists to tackle industry sectors' campaigns.
Ongoing Learning & Development
Our in-house Learning & Development builds an exclusive PPC services training program for each Enterprise partner, including ongoing Digital Marketing and Sales Training.
Our Academy Platform will include courses tailored to your business needs so you can distribute along with your team and keep them updated in the ever-evolving Digital Marketing Industry. It doesn't end there; our team will customize these courses in a White Label format for you!
Boost Performance with a Profitable Partnership
We work with your current marketing strategy or build a custom combination of marketing and PPC services from scratch.
Whether you need full account management or task support, we can do it. We can find the right balance between automation and hands-on management to reach your objectives and match your needs.
Our partnerships with industry giants allow us to manage all campaign types on the Google, Microsoft, and Facebook platforms.
How Our Enterprise PPC Advertising Solutions Created 300+ Campaigns While Increasing ROI By +630% In Only 5 Months
A billion-dollar global software development company, dedicated to creating and operating interactive, real-time 3D content, contacted our team. They were looking for an experienced Digital Marketing Agency to help them manage their Google Ads account and expand their brand.
Their in-house marketing team encountered challenges associated with campaign structure and revenue generation while working on a global-scale strategy.
Their main focus was to scale their account and build new PPC ads campaigns for all existing and upcoming products and services.
What We Did:
Adjustments: We used their internal assets and spreadsheets to adapt to a more efficient workflow and installed Google Tag Manager to track conversion value and focus optimizations on revenue data
Segmenting: We segmented campaigns by bottom-funnel, middle-funnel, and top-funnel keywords and re-allocated additional budget towards bottom-funnel keywords. Also, campaigns were segmented by geographic locations (NA, EMEA, and APAC) to improve audience targeting.
New: We launched new campaigns in Microsoft Advertising for Asset Store and Digital Direct, changed approaches for bidding, expanded keywords using different match types to focus on bottom-funnel audiences, and uploaded targeted ad copies for sales.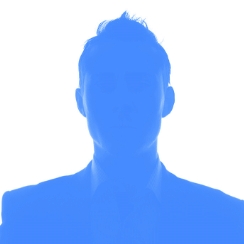 "We have been impressed by White Shark Media's level of ownership and ability to quickly adapt to our needs. The synergy between our teams makes us sometimes forget that we're working with an external partner. It feels like White Shark Media's team of experts is an extension of our own team. White Shark Media is the true definition of what a strategic partner is. You can count on their experts to work closely with you and come up with customized solutions. Their proactive approach and business intelligence make a huge difference".
J. V. E. | White Label Enterprise Partner
WANT TO LEARN MORE ABOUT OUR SPECIALIZED PPC SERVICES?