Check the Effectiveness

of Your Campaign With a

Free PPC Audit
A Google Ads audit can uncover insights to generate recommendations and opportunities. Our free PPC audit will help you find the following:
What is wrong with your PPC account
What to do to improve performance
5 STEPS TO EFFECTIVE GOOGLE PPC CAMPAIGNS
These 5 steps are critical to a successful Google Ads campaign. We handle each one so you can focus on the other aspects of your business – like converting all this new website traffic into paying customers.
Step 1
BUILD OR REVISE THE CAMPAIGNS STRUCTURE
Creating your campaign structure is a foundational element of our process once your free Google Ads audit is completed. Prioritizing this step allows you to control how your ads are triggered and when and where they should appear. Your strategist will begin building your digital ad campaign structure based on:
Campaigns
Ad groups
Keywords
Negative Keywords
Ad Text
Landing Pages
Step 2
SET OR AUDIT THE CAMPAIGN'S BUDGET AND BID
Now that we have a strong structure in place, we can define the best budget and bid for your campaigns. We recommend different strategies for new and existing campaigns.
Brand new campaigns can benefit from a $50-$100 daily budget, depending on the industry. After completing your free Google Ads account audit, your White Shark Media team will research the market. Additionally, they will identify the most effective keywords based on searching terms and the level of competition in the industry. This will help determine a competitive budget that aligns with your goals.
If you already have an existing campaign, we can audit its current performance and calculate a new daily and monthly budget. We use the formula: Monthly Budget = Daily Budget x 30.4 to make sure you are getting the most from your current spend.
Step 3
SELECT NEW KEYWORDS OR ANALYZE YOUR KEYWORD TARGETING
Once a daily budget has been established, we add the most effective keywords to the strategy. Our team leverages Google Trends, Google Keyword Planner, and other tools to gather data on these terms every month.
Step 4
OPTIMIZE LANDING PAGES, AD COPY, AND AD EXTENSIONS
We provide recommendations on how to optimize landing pages, ad copy, and ad extensions to streamline your campaign. Our team will provide evidence-based suggestions on elements such as CTAs, button locations, new features, and the ad copy. Additionally, they will suggest new ad extensions such as location, sitelinks, and call links.
Step 5
REVIEW AND REFINE AUDIENCE TARGETING
As a final step, we'll use the items above to refine our targeting and determine the best ways to connect with your audience. You will get all of these Google Ads management services each month as we monitor the campaign's needs and work toward your company's goals.
WE MANAGE A WIDE RANGE OF
GOOGLE ADS CAMPAIGNS
Different campaigns have very different needs, and, at White Shark Media, our managers understand the need for an individualized approach to each type of campaign.
Get the right strategy for your business
GOOGLE SHOPPING
This is ideal for ecommerce websites that advertise every product individually.
Shopping campaigns will showcase your product inventory with images, prices, titles, and promotions.
We'll review and submit the feed of all your products to Google Merchant Center. This will determine a daily budget and CPC bid that will get your items on the Google Shopping platform.
Shopping campaigns give your audience a chance to compare your products with other merchants, add discount codes, and put your product ahead of the competition.
"WSM has been great to work with. Not only have they improved our online advertising efficiency, they are easy to work with and customer-service-focused. They never rest on their laurels, and are constantly pushing to improve cost effectiveness and ROI on our advertising dollars. Over the years, they have earned my complete trust, and are valued business partner."
Josh Sanden
Owner Skid Pro Attachments
GOOGLE SEARCH
On average, there are more than 63,000 Google searches happening across the world every second.
You can get in front of a high-volume, high-intent audience who are actively searching for what you offer.
Our team will make sure that your business connects with this pool of interested potential customers through keyword research, callout extensions, site link extensions, call extensions, negative keywords, and ongoing bid adjustments.
You'll have all the best practices fueling your PPC performance on Google's search engine.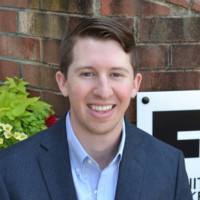 I have been working with White Shark Media for almost two years and couldn't be happier. We have grown our business substantially thanks to the expertise of the White Shark staff, as well as, the many marketing and sales resources that their team has to offer our business. We look forward to continuing our success and to our long-lasting partnership with this outstanding team!
Michael Herschel IV
Marketing Coordinator Furniture Marketing Group
YouTube
Engage and drive action on the largest online video platform in multiple ad formats. YouTube offers a variety of formats such as: TrueView in-stream ads, TrueView video discovery ads, and Bumper ads. We'll make sure you get in front of interested viewers at the right time.
Karina is very attentive. Always on top of things with follow up emails and reports. She is very supportive in that sense. She has been on top of the campaign to get more conversions.
Orlando Leyva
iWell LLC Product Marketing Manager
GOOGLE DISPLAY NETWORK
Google's Display Network allows advertisers to promote their business in a variety of formats, including: text ads, image ads, rich media ads, video ads, contextual targeting, placement targeting, remarketing, topic targeting, demographic/geographic and language targeting – to name a few.
There is a huge opportunity here, and we'll help you get the results you need.
Great staff! Super knowledgable and efficient. Love how we can come together to talk through strategy and make sure we are getting results!
Dustin Talley
Bonsai Media Group
Receive a
Free Audit

of Your Digital Marketing Strategy and Get Closer to

Achieving Your Business Goals