EXPLORE BETTER
QUALIFIED LEADS

, WORK WITH A PCC LEAD GENERATION COMPANY
LEAD GENERATION FOR GOOGLE & MICROSOFT ADS
Your business has more potential to gain, especially when it comes to marketing strategies that complement lead generation and sales growth. Explore how our expert lead-generation marketing services can help you reach your marketing goals.
Book Your Session
Attract, Nurture, and
Generate Leads

Through Custom Lead-Generation Campaign Strategies

Search engine advertising can position your brand, products, and services in front of the right audiences at the right time and place. Our PPC lead generation company will craft a well-thought approach to generate a consistent inbound stream from lead generation ads for your business:
Campaign Audit
Existing Campaigns
Site & Services/Products Analysis
Business Goals & Objectives
Tracking & MarTech
Other Marketing Efforts
Market Research
Competitor Research
Keyword (Includes Neg. Kwd) Research
Industry Market Trends & Consumer Behavior
Strategy Development & Creation
Campaign Building
KPI Setup
Campaign Structure
Feed Clean Up
Tech Onboarding
Tracking Installation
Optimization & Testing
Search Query Analysis
Negative Keywords
Ad Copy & Landing Page
A/B Testing
Device Performance
Bid & Feed Optimization
Reporting Results
Performance Forecasting
Attribution Models
Deep Dive & Analytical Digest
Campaign Results
Next Steps
Expansion Strategy
New Channels & Networks
Marketing Budget Review
Campaign Structure
New Campaign Testing & Targeting Criteria
Review of Strategy Enhancements
A Team Dedicated to Your Business Success in
Lead Generation
Marketing Experts With Your Business in Mind
Our agency designates a full-service team of experts to develop and implement your lead generation campaign strategy. Your team of Google Ads and Microsoft Ads lead generation experts consists of:
Your Team
Digital marketing Strategist
Digital marketing Manager
Strategic Account Manager
Tracking Specialist

+more
How We Enhance
Lead Generation Ads
Our PPC lead generation company understands your unique business and needs to build a lead generation campaign strategy that delivers effective results. Engaging the leads you need requires a personal touch, and this comes with the lead generation best practices and experience we've gained throughout the years.



Conversion Tracking

Being better equipped and knowledgeable on lead generation and paid advertising basics can help you grow your business faster. Basic information includes which areas of your PPC campaign strategy and lead generation ads are most profitable.




A/B Testing Ads & Landing Pages

To increase KPI performance, our lead generation digital marketing agency dedicates time to test all the components of an ad or landing page. This effort can significantly improve conversion rate because of the quality experience you give your audiences.




Audiences

Control audience segments, maximize your budget, and potentiate qualified leads. With user behavior tracking, our lead generation marketing services optimize your ideal audiences for your campaign efforts. Optimization targets qualified leads that are most likely to convert into customers.




Custom Ad Scheduling

Every business has its schedule, and ensuring you can service leads in good timing is marketing dollars well spent. Our PPC lead generation company improves relevance for your target audience. Additionally, we optimize towards a time of the day your business performs best.




Bid Adjustments

Bid adjustments aren't just at a keyword level. Our lead generation digital marketing agency can analyze and monitor your bid strategy in categories like device, demographics, language, and more. With data-driven insights, we optimize your bid adjustments for maximum performance and ROI.




Keyword Monitoring & Match Types

Keeping an eye on keywords and nurturing their purpose goes a long way in lead-gen advertising. This includes bids, negative keywords, search query analysis, match type variation, and continuous keyword monitoring to adapt to changing trends and customer behavior.
Straightforward Pricing, No Hidden Fees
Just like we keep our strategies, our management costs are to the point and match the cost-effectiveness your business seeks.
Get Pricing Now
A Lead Gen Approach That
Engages & Converts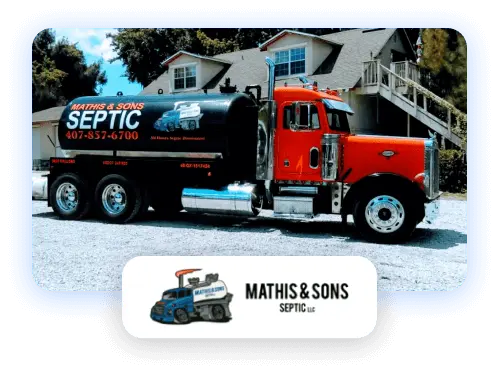 The Challenge
Mathis & Sons Septic has over 30 years of professional septic services. The company sought lead-generation marketing services to increase search and conversion volume. With experience managing Google Ads and Microsoft Ads for lead generation, we identified opportunities to achieve better results. These include improving traffic quality, achieving higher search positioning, and lowering acquisition costs.
The Strategy
Campaign segmentation

by services they offer.

Keyword expansion

with match type variation.
Optimize

ad groups

with different

ad formats

to drive

more calls

.
Add

negative keywords

unrelated to services and the

audience segment

they want to target.

Refine location targeting

by a more granular approach, such as zip code and neighborhood targeting.

About
their
Experience
"When we ask our customers "how did you find us?" they always tell us, "You are number 1 on Google Ads". So I know that you are doing your job when I hear that from our customers."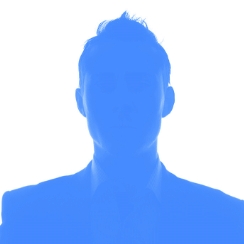 Taking
Lead Generation Advertising

to the Next Level

Reach the right audiences in the right place by working with an expert lead generation digital marketing agency and implementing lead generation best practices.