Rank Organically On Search Engines With SEO Consulting Services
Search engine optimization (SEO) is the process of improving the quality and quantity of your website traffic on search engines like Google and Microsoft.
Your business can increase revenue, brand awareness, trust, and authority by implementing a well-structured SEO strategy.
Experience a Top-Notch Customer Service and SEO Program
Work With a Team Dedicated to Your Business's Success
One of the most frustrating things in a partnership or a service is the lack of communication. We take pride in providing our partners with constant and rigorous communication to avoid anything falling through the cracks.
Get to work with a team in charge of implementing your strategy and keeping you updated with everything. As part of our communication cadence, you will also receive monthly reports with all the data and results from our SEO management efforts.
SEO Packages that Fit Your Business Goals
We work with SMBs looking to increase their local presence and get more leads. We also offer white label SEO to work with Marketing Agencies that want to amplify their portfolio by providing SEO for small businesses. Similarly, we invite you to watch our webinar, where we show how your agency can achieve multi-channel success by integrating SEO and PPC.
We can adjust our Local SEO, Ecommerce SEO, and National SEO packages to your preferences. If you are a digital marketing agency looking for guidance on how to optimize the landing pages to be more SEO-friendly or for backlink or content service only, our team will develop a proposal that fits your needs.
Flexible Custom SEO Packages
LOCAL SEO
Designed for businesses that service a limited geographical area and supports improved SEO through technical and content optimization strategies.
Plan starts at
$500
NATIONAL SEO
Customized for the needs of companies that have national reach and require more robust SEO optimization to achieve a higher ranking in a highly competitive organic search market.
Plan starts at
$1100
ECOMMERCE SEO
Developed for businesses with a large inventory of products and a complex website, which requires a detailed and well-structured SEO strategy to generate the ROI they need.
Plan starts at
$1300
Capture Your Target Audience While they Search for Services You Offer
With SEO, reaching your target audience is made easier than ever. A proper SEO strategy complements PPC advertising to enhance the chances of getting potential customers to find your ads and visit your website. If you are wondering how to make sure your site is SEO-friendly you can also watch our video with tips.
Site Audit

The SEO audit is the first essential part of the process. Our team will audit your website for an in-depth analysis of its strengths and areas of opportunities to build your custom SEO strategy.

In-Depth Research

Our team will conduct keyword research to help find effective keywords that will help your business rank higher, drive more traffic, and get you the results you want.

Tailored Strategy

Once our team has performed an audit and assessed its insights, we will create a digital marketing plan tailored to your business goals and expectations.

Link Building

Our team will build backlinks to your website for a high authority in SERPs through quality content and link placements.

Content Marketing

Content is king. Our team will help with on-site and off-site content to ensure your audience is presented with relevant information that will influence their interactions with your site.

Monthly Reporting

Monthly reports will be presented to measure audience growth, track rankings, and analyze conversion funnels for KPI performance.
SEO Strategies That Increase Local Organic Traffic
We managed to tackle business objectives through regular and active communication to review our progress step by step.
The Challenge
An authentic Mexican food catering company in California that has been with us since 2015. SEO was unclear to them, and they expected fast results by attracting organic traffic to their website and ranking high for local
Searches.
The Goals
Rank for target keywords
Increase organic traffic from local cities
Our Approach
Separate landing pages and create unique and relevant content for each
Implement on-site optimizations focused on URLs and website speed
Create backlinks focused on local listings
Bounce rate decreased by
20.71%
Web sessions increased
8X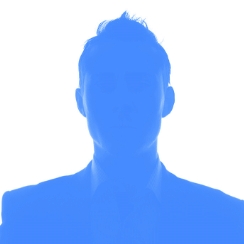 "My SEO team has proved that they care about my website's performance. They reach out to me every month and are always on top of it."
R. S.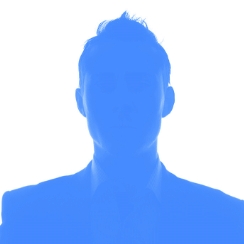 "The SEO team is always very communicative and responsive."
L. B.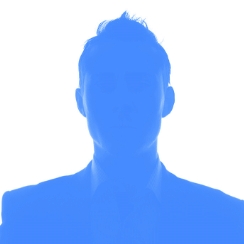 "My SEO team definitely deserves a 5! Just keep making the phone ring."
A. R.
Upgrade Your Online Marketing Strategy