[display-name-category]
[post_author]
[wtr-time]
According to Statista, the global average share of customer interactions has almost tripled from 2017 to the present, from 20 percent to more than 60%. The undeniable truth is that most of the action is taking place online. Having a strong online presence is vital regardless of your business goals.
But what does it mean to have an online presence?
A digital presence in business and marketing refers to the way in which a company or brand is perceived and interacted with by its customers and potential customers via the internet. A strong digital presence can help a business or brand establish credibility, connect with customers, and generate leads and sales.
Now, what are the aspects that you need to improve to have a strong online presence?
A company's digital presence can include the following:
The website, which is the main online hub that provides information about the business, products, and services.
Online advertising, this refers to using platforms like Google Ads and Facebook Ads to reach potential customers through targeted ads.
The use of emails to communicate with potential and existing customers about products and services.
The creation of valuable content, like blog posts and videos, to attract and engage customers and build authority.
These are some of the main fronts you need to cover to ensure a solid online presence so you can reach your marketing goals.
In this article, we will go over some landing page essentials that will help you get this one off your list.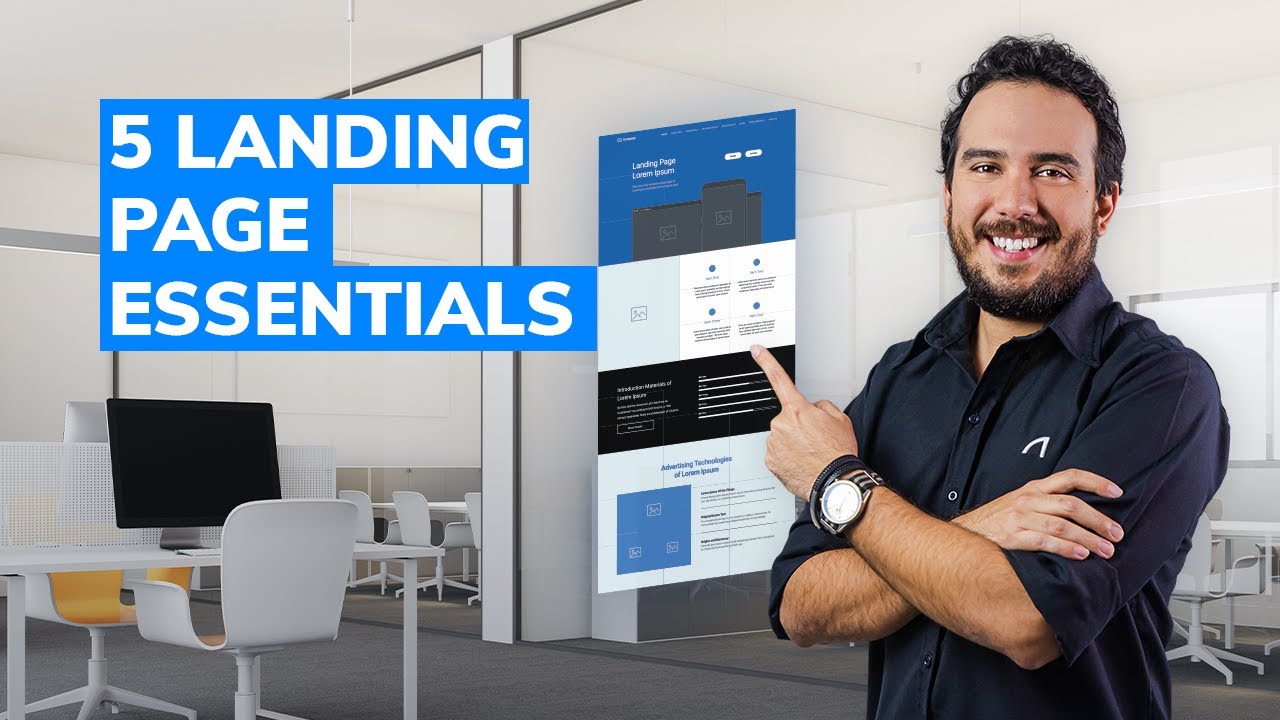 Wondering what a landing page is?
A landing page or LP is a standalone web page that is designed to serve a specific purpose, such as promoting a product or service, capturing leads, or driving conversions. Landing pages are typically linked to other sources, such as online ads, social media posts, or email campaigns.
Now let's dive into each landing page essential!
1. Creating An Engaging Headline & Supporting Line
The headline is, for sure, the first thing that your landing page visitors will see, so you need to ensure that it tells the users what they are getting into. Your message needs to be strong enough to get the users' interest, so they decide to stay on your page.
It is important that you keep your headline concise; this is why it is also useful to add a supporting sentence or subheadline so you can elaborate a bit more and maximize persuasion. The subheadline is usually located directly underneath the main headline, and it goes into slightly more detail.
So the perfect formula consists of creating a headline that grabs all the users' attention and a subheadline that convinces them to continue navigating your page.
2. Introducing Your Business
The "About Us" is one of the most relevant parts of your page. This is the space in which you can tell your visitors more about yourself and your business. So making it right is crucial.
You should also keep in mind that as visitors arrive on your landing page, they are hoping for a piece of introductory content, such as what/when/where/how details, that helps them trust you, and this is what they should be able to find on the "About Us" part.
3. Showing What You Got To Offer
The main purpose of a landing page is to communicate. If users land on your page, it is because something has led them there, so in order to respond to this need or interest, you need to communicate your value proposition quickly. What I mean is that you need to describe what your offers are and how these products or services can satisfy specific needs.
It is crucial to be specific and provide all the necessary information, such as the characteristics of your products/services.
4. Pointing Out The Unique Selling Proposition
The unique selling proposition or USP refers to the characteristic that sets you apart from the competition. In order to be successful in your market, you need to have a well-defined USP and also make it visible to your customers.
Your landing page is one of the places in which your unique selling proposition needs to be as clear as possible so your prospects can choose you over the competition and proceed to take action.
5. Sharing Testimonials & Reviews
Social proof is key to guaranteeing user engagement; as a matter of fact, 88% of consumers trust user reviews as much as personal recommendations. By leveraging social proof such as testimonials and reviews, you increase your chances of generating conversions due to the fact that prospects will see how others before them went for your offer and were happy with it.
Other social proof options, besides testimonials and reviews, include social signals, awards, and sign-ups.
6. Letting Your Customers Know How To Get In Touch
If it's complicated to contact you for business, something is not right. Make sure that the contact information you provide grants every prospect direct access to someone on your team. Keep in mind that you can provide the essential contact information in various ways, that's up to you, but it must be intuitive.
Links to help centers or chatbots might be useful to provide information and interact with the users, but placing the information on your landing page is still crucial. The best practice is to put your contact information in the upper right corner or footer of your page.
Tip: Use contact forms to request as much information as you can. That way, you can have a variety of ways to reach out to your prospects and use this data to understand your audience better.
Pro-Tips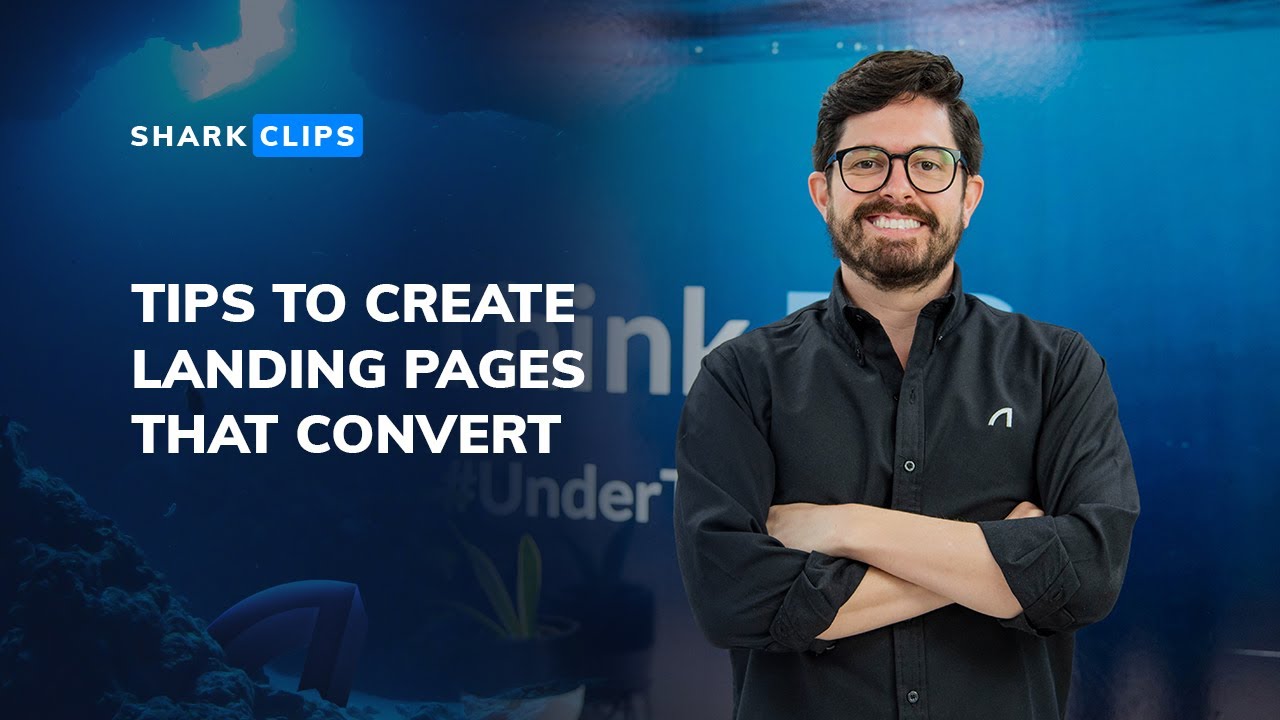 Find below five best practices that can improve your landing page for its optimal performance.
Have an SEO-friendly headline that captures the attention of new users.
Use relevant images and videos that tie to the landing page content.
Include a CTA that drives users to learn more about your business or contact you.
Pair your landing page with PPC campaigns and SEO to get a high-quality ranking.
Add tracking to all of your forms to count your leads.
Closing Thoughts
Your landing page is a critical component of a digital marketing strategy since it is where you engage with users, and they convert into clients. So make sure to start leveraging the six essentials we have mentioned to attract more visitors and maximize your conversions.
Learn all there is to know about digital marketing strategies for your business by consulting with our experts.